Motorcycle Route Author
By Guest (0 McR Points)
on Jul 31, 2009
Written Directions
20 Miles East of Grand Junction. Start at Exit 49 head south on Highway 65 until it ends at Colorado State Route 92 near Delta.
Scenery
Western Colorado desert canyons to high mountain forests, 50 mile vista's, wildlife. Breath taking is the word. Hard to keep your eyes on the road. Bring a camera. About 1/2 through National Forest. Update (7/10/17) provided by McR editor, Bill Belei: I rode this route on Oct 5, 2017 with my father as part of an annual "Father Son motorcycle trip." We saw the review on MotorcycleRoads.com and it sounded like a great route but we had just come from doing the "Black Canyon Run" and from a distance, looking in the direction of where the Grand Mesa was, it looked desolate and barren and we really came close to just passing it by and going on to another route that seemed more promising. Something however kept us heading up to this route (from intersection of route 92 and rt 65) and we are SO GLAD WE DID! Once you get through Cedaredge, CO you start to get a view of the Grand Mesa and there is hope. Once you start climbing the roads and begin entering into the Grand Mesa you ride through groves of Aspens and Scrub Oak trees and if you time this in the fall when enough of the leaves have started to turn, this may be some of the most beautiful scenery you will ever see. As you get towards the top, the view back onto the valley and the surrounding towns and way beyond, are amazing too. The pictures I took did NOT do it justice. Finally you reach the top of the mesa (which means flat top area with steep sides), you'll ride around an alpine paradise with plenty of lakes and nice hiking trails. Eventually you start going down the back side of the mesa, the views to the northwest are miles and miles of incredible white and gray canyon walls off into the distance and it looks like a completely different land than the lush forested areas you are looking from. As you descend the side you'll ride through golden, orange, and maroon groves of Oaks and Aspens. The road conditions are very good as it looks like it was paved in the last few years. Finally you meander down the backside (north face of the mesa) and you may be fooled into thinking the good stuff is over as it again turns a bit barren looking for a few miles. Then Route 65 runs straight up to a canyon wall and is forced to take a hard left and part two of this beautiful run starts. You meander along the northern edge of a rushing river on the left and beautiful white rock canyons walls on the right. I'm guessing these walls were from 30-50' high and they perfectly parallel the road and is it gently winds its way for what I'm estimating would be about 15 miles. And making this incredible scenic winding road even better is that the road pavement was in perfect condition (by the dark color I'm estimating it was paved this year or maybe last) AND on that day (a Thursday) the traffic was very sparse. What a great route ... and very under-rated at (as of Oct 17) 21 of 64 in Colorado!
Drive Enjoyment
Tight Corners, Sweepers, Straight Stretches, Climbs, Descents. Go from 5,000' to 10,000 to 5,000' in 60 miles. Use caution: watch for deer and rock slide area's.
Tourism Opportunities
Camping, hiking, food, bars. There are plenty of hiking trails up on the Mesa as well as cabins to rent and camping spots. Also, down in Cedaredge there are plenty of restaurants, gas stations, hotels, and other needed amenities. Cedaredge is a nice little town too and I passed a winery or two so I imagine it would have some wine tasting or other associated winery establishments as well.
Motorcycle Road Additional info
- View the weather forecast for this area from Yahoo weather .
Share Your Comments ( 7 )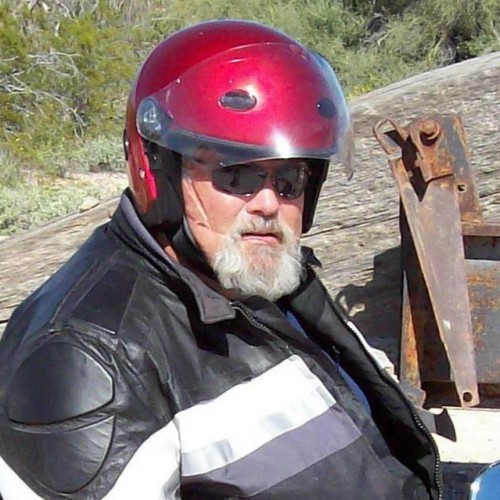 GJRonK
February 6, 2013
2268 McR Points
Motorcycle Type :
Cruiser
The first few miles along Plateau Creek are winding and colorful with steep canyon walls on the sides and lush vegetation by the creek. As you climb up towards Mesa, you will pass through ranch country and a ski area before climbing up into the forest of mountain mahogany, gamble oak, and aspen (which all lose their leaves in the fall) and the conifers like pine, spruce, and fir. There are a number of pulloff view areas on the climb to the mesa above. This area is notorious for having deer pop out of the trees, so stay alert.

A stop at top at the visitor center is worthwhile. On the way down (now to the south) you will pass one pretty good view area on the right overlooking the town of Cedaredge and beyond to the San Juan Mountains some 50 miles away. They are apt to have snow on the peaks much of the time.

The temperature on top is usually 20 degrees cooler than the valley all times, so bring a jacket.
Was this road review helpful?
5 riders
found this road review useful Guest
September 3, 2013
0 McR Points
Motorcycle Type :
Cruiser
Still a great road to ride. Plenty of views. This is an annual Labor Day ride with friends. However, the road does have some issues now so be careful.
Was this road review helpful?
4 riders
found this road review useful Guest
February 25, 2010
0 McR Points
Motorcycle Type :
Cruiser
The Group I ride with make this trip several times a year. To add to this trip, make a loop out of it by turning and heading back to the west to Delta then Grand Junction, or turning East and heading over MCclure pas to Redstone and Carbondale to I-70, wich is the route that I reccomend as it will take you down the Crystal River and its many water falls. If you are interested in making this ride with a group of fun, non drinking folks Call 970-379-5114Ps. A camera is a must!!!
Was this road review helpful?
2 riders
found this road review useful