Motorcycle Route Author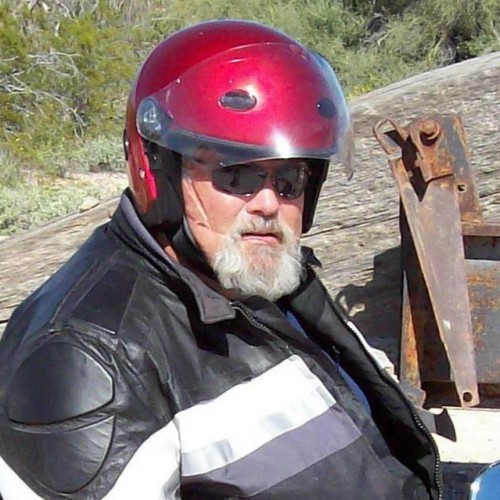 By GJRonK (2628 McR Points)
on Oct 01, 2020
Written Directions
This mountain route starts at the high elevation (9,300') Taylor Park Reservoir. It goes north on County Road 209 along the lake several miles before turning east towards the pass. At the pass itself (12,119'), the road changes to CR 306 to Buena Vista (7,965'). If you start in a westbound direction, you would turn at the traffic light of Hwy. 24 and Main Street.
Scenery
This is pretty much a regular old Colorado mountain road with a lake in a park (a large low area in the mountains) surrounded by 12,000' peaks all around in the distance, frequently with snowcapped tops; then moving along sagebrush hills turning into steeper valleys with abundant conifer trees; leading up to a tree line where the trees stop and the tundra like ground with its marmots, pikas, and ground squirrels. Along one side is a narrow valley with a permanent stream and both conifers and deciduous trees growing along the banks. There are usually closer scenes of steep rock walls, mostly igneous rock from old volcanic flows. Quite different from the long distant views from the higher elevations, visible from the bike as you traverse the roadway to the pull offs along the way. There you can see some formations created by glacial action. Caution, though, pull offs are usually gravelly and guardrails are infrequent. If you are lucky you will see some mountain sheep above tree line, and deer along the lower canyons (although half the two dozen deer I saw last time were all eating flowers at the Buena Vista homeowners' gardens).
Drive Enjoyment
The roadway, much of it completed in 2019, is fantastic. Very smooth asphalt, easy turns, low traffic (except during fall crazy). There are numerous hairpin turns which require slowing, and there are virtually no shoulders—certainly none that any bike can use even in an emergency. The views along most of the way are fantastic but only good until the first snow that shuts down the route for the winter. There is one small picnic area just west of the large parking area for the summit that has pit toilets and some tables along with a nice view of Taylor Reservoir. You'll also pass Rainbow Lake, a short ways above BV, which is just off the road and can give some pretty camera shots through changing aspen leaves. The five miles just west of Buena Vista is level and country residential, so not so scenic.
Tourism Opportunities
At Taylor Park, you can start at the general store in the Park central area. There is a sometimes open restaurant there, too. From here the activities include: mountain biking, Jeeping, ATV riding, dirt biking, non-power boating, climbing, fishing, and rock hounding. This is also headquarters for hunting in the fall. At the east end is Buena Vista which in the 1800s was a stage stop, railroad depot, and is still the center of various agriculture products. The town has groceries, restaurants, gas stations, and motels. But most importantly, there is one place that sells chainsaw cut wooden bears, so you're okay.
Motorcycle Road Additional info
To the west of Taylor is the town of Gunnison where all services are available.