Motorcycle Route Author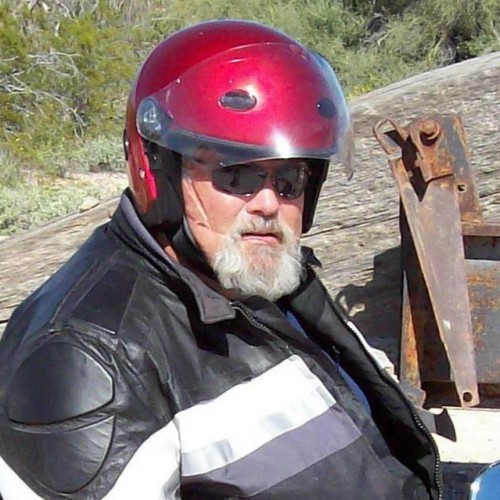 By GJRonK (2353 McR Points)
on Aug 29, 2013
Written Directions
I would say this may be one of the best routes to have beautiful scenery the entire way if you like mountain roads. Start in Hotchkiss, CO and head east, staying on Hwy. 133 the entire time. Bear left at the junction near Paonia Reservoir. Continue over McClure Pass (8,755') to Carbondale.
Scenery
As you leave Hotchkiss, you will travel about 20 miles up the wide, lush valley of the North Fork of the Gunnison. There are pastures all along and lots of broadleaf trees (which all turn yellow in the fall). You will pass several large coal mines that operate all year and service coal trains every two hours. You'll ride through the coal mining community of Somerset, which looks just like all the little towns in eastern Pennsylvania. If you're lucky, you'll be there at the right time to see a train being loaded from the giant piles of coal waiting on the near mountainsides. Next is Paonia Reservoir which, unfortunately, is usually low due to recent years of semi-drought. The road climbs up to McClure Pass and into some brief, but pretty mixed tree forest land. Then a fast drop to the Crystal River valley. You will have views of deep v-shaped canyons on the ride down. Through this valley passed the narrow gauge trains from area mines and the upstream town of Marble. Marble has been the source of stone for many American monuments such as the Lincoln Memorial. Although there have been some stops and starts, the high quality yule marble is again being shipped around the world. Along the old rail bed next to the river, there are several spots where you can see large chunks of white marble that were used for rip-rap to prevent erosion. You'll pass by Redstone, a designated historical location that is home to Cleveholm (or Redstone Castle) that was a progressive estate built by a coal mining magnate in 1900. Tours can be had of this beautiful home. The town itself is a charming spot of pretty homes and some small shops. You then travel along the narrow canyon bottom with tall blue spruce trees in full flourish along the river. The blue spruce is the Colorado state tree and has a distinct blue-green color. The valley eventually widens into pastureland and homes become more numerous as you approach Carbondale. To me, there seems to be a dearth of eating establishments--along the road anyway. Down the road (left on Hwy. 82) in Glenwood Springs are many more services.
Drive Enjoyment
Almost all the way is 5 star and medium speed turns. Most fun is the stretch along the reservoir-what a hoot! There are a few blind corners by some forest areas and along some rock walls. The beginning and end of the route is mostly straight.
Tourism Opportunities
Hotchkiss has gas and restaurants. Carbondale has gas. There are no services in-between.
Share Your Comments ( 3 ) Deacon Blues
July 1, 2015
2 McR Points
Motorcycle Type :
Sport - Touring
I'm well familiar with CO-133, as I grew up in the area.

While it is true that 'amenities' are few and far between, they are available - just ask the locals.

Gas and food are available in the little hamlet of Redstone (you do have to leave the highway to find it), and there are a few restaurants in Carbondale including a roadside diner right before the CO-82 intersection.

As to the road, one major caveat - in the spring, the Carbondale (NE) section of the McClure Pass grade often has rocks in the road, due to the spring melt loosening up the cliffs above. In some sections of the Crystal River section (and likely the reservoir section), spring runoff causes mudslides that can mess up the road - not a problem in a car, but on a bike, it can be a bit tricky. CDOT usually dispatches crews and flaggers to clean all of this up, so unless you're riding the road early in the morning after a storm, you'll likely not find anything the hard way.

In the fall, this road is wonderful for the touring set - it's one of the best 'fall colors' roads in the state.
Was this road review helpful?
3 riders
found this road review useful feejur11
September 23, 2018
2 McR Points
Motorcycle Type :
Sport - Touring
One of my favorite rides. I don't think I miss it in either direction when I'm in CO. Great scenery, great twisties, and almost no traffic. I've done the Million Dollar Highway, and if I had a choice I'd ride this the Crystal Valley. Just an update: in mid-Sept '18 I rode W-E and road work was being done. As I approached the "6 miles to summit" sign I saw a "Road Work Ahead" sign. Not far after that a "Rough Road Ahead" sign. It appeared (without slowing down) that part of the Eastbound section of road, which was on the outside, had fallen away. The road was narrowed to allow for both lanes but was short and without a problem. After that there were signs for new pavement, which was chip and seal. I slowed down but didn't find anything loose. It was on some steep sections. Toward the lower section nearer Carbondale I saw signs for loose gravel, but didn't find any of that. Most of the "old" road was fine. I'm guessing by spring this section will be fine as long as nothing else falls off the mountain.
Was this road review helpful?
1 riders
found this road review useful 2919scott
July 21, 2020
49 McR Points
Motorcycle Type :
Cruiser
A great ride with a variety of scenery. Lots of sweepers and twisties along this ride.
Was this road review helpful?
0 riders
found this road review useful