Motorcycle Route Author
By Guest (0 McR Points)
on Nov 30, 2003
Written Directions
Start your route in the small town of Marblemount, WA. If you don't know where Marblemount is, either visit this electronic map showing how to get there (zoom in and out as much as you need) or just look on a Washington map and follow I-5 about 65 miles north of Seattle and then follow state route 20 about 40 miles east. Start your route in Marblemount and simply follow route 20 east all the way through the incredible North Cascade National Park, taking 20 all the way to Winthrop, WA. Enjoy! Note: If you continue the ride around the north cascades scenic hwy (you'll go from state route 20 to US route 97 and then to US route 2) you will see the spectacular Lake Chelan and return to I-5 via Stevens Pass near Everett Washington.
Scenery
You'll be amazed by 65 miles of old growth forest thru a national park with alpine vistas climbing from sea level to 8000 ft. and ending up in a great town Winthrop Washington. This is truly one of Washington's hidden secrets!!! Eastern end of Northern Cascades near Winthrop, WA
Drive Enjoyment
A VERY twisty road with some rock falling danger and of course plenty of deer to watch out for. Excellent road quality and never boring however this road is only open from April to October.

Photo contributed by visitor in July 09: "Picture taken on top of Diablo Dam. The access road is near the pull-out viewpoint along Highway 20"
Tourism Opportunities
No amenities from Marblemount to Winthrop however, the ride has many pull outs with overlooks of some breath taking views of the cascade mountains over 40 waterfalls that can be viewed from the road.The North Cascade National Park is one of the best national parks in the US and has plenty of outdoor activities to offer.

Photo submitted by DeDe in Aug 09.

Photo submitted by DeDe in Aug 09.

Photo submitted by DeDe in Aug 09.

Photo submitted by DeDe in Aug 09.
Share Your Comments ( 36 ) Guest
July 5, 2009
0 McR Points
Motorcycle Type :
Sport - Touring
One of the best roads anywhere. I would add that you must resist the urge to fly by Diablo Dam just because you are mesmerized by the awesome twisties and are in a hurry to get to Winthrop for an ice cream cone. What you want to do is slow down and make the north( towards the dam) turn onto the DAM road and putt out ONTO the dam itself. Yep, they let you drive across it on a one lane road with cool art deco street lights and the most impressive view over the dam spillway to the gorge below. There is a gate which is open during the daytime only. You can ride up the lake a ways and turn around for some great mountain views and the Dam in the foreground. Well the top of it with the street lights anyway. Oh, and when you get to Winthrop and want to find a place to camp? Shoot straight through the main intersection and climb the hill, turn right and go by the Shafer Museum ( worth a look after you get your tent up) and find the "Pine Near Campground" waiting for you in the shade of big trees, biker friendly and they even have a big moble home they rent out for your tentless friends. You can walk over to the museum, an outdoor display of mining equipment, and drop down the stairway/trail to the main street of Winthrop with lots of great places to eat, drink and be merry. My fav is the "Duck Brand" for oatmeal in the morning. Their other food is good too.
Was this road review helpful?
6 riders
found this road review useful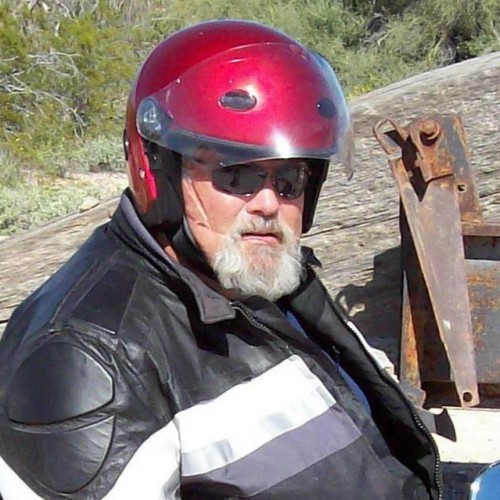 GJRonK
September 12, 2014
2268 McR Points
Motorcycle Type :
Cruiser
I would start this ride from Twisp (Don't you love that name? It comes from the Okanagan word meaning wasp or yellow jacket.) Head west 141 miles all the way to Burlington. From Twisp, the "heart of the Methow Valley" you first pass through local farmland and along the banks of the Methow River. Vegetation here is diverse including maple, cottonwood, aspen, sagebrush and even Ponderosa pine.

Washington Pass is not real high at 5,477' but even there the trees are mostly conifers like cedar, fir, spruce and pine. Closer to the riverbanks are willow and birch.

You'll follow along several rivers most of the balance of the trip with spectacular scenery along the way. The last half of the route has wide sweeping curves and smooth pavement. Possibly the best riding curves I've ever been on.

All the bikers I talked to rank this as their favorite ride in Washington. I do too.
Was this road review helpful?
6 riders
found this road review useful pakratt
October 5, 2011
0 McR Points
Motorcycle Type :
Sport - Touring
One of my favorite rides, luckily right in my backyard.
Was this road review helpful?
3 riders
found this road review useful