Motorcycle Route Author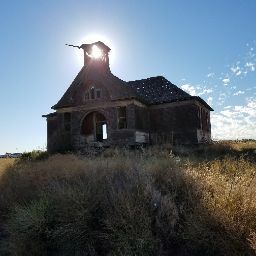 Written Directions
This loop begins and ends at the Cathcart Grocery store on Broadway Ave. 1) Turn onto Elliot Rd. The road ends/intersects at Broadway, so there's only one way to go. 2) Elliot Rd. becomes High Bridge Rd. after the 522 overpass. 3) Continue along High Bridge Rd. 4) High Bridge Rd. becomes W Snoqualmie Valley Rd. NE. 5) Continue along W Snoqualmie Valley Rd NE until the intersection at NE Woodinville Duvall Rd. 6) Turn right onto NE Woodinville Duvall Rd. 7) Follow NE Woodinville Duvall Rd. until the intersection at Paradise Lake Rd. 8) Turn right onto Paradise Lake Rd/204th Ave NE. 9) Follow Paradise Lake Rd. until just past WA-522 and turn right onto Yew Rd. 10) Continue along Yew Rd. and Yew will turn into Broadway Ave. 11) Broadway will take you back to Cathcart Grocery.
Scenery
Lots of open farmland through beautiful forests, alongside the Snohomish River and eventually through the Paradise Valley Conservation Area.
Drive Enjoyment
Almost constant twisties in many places, and long sweeping curves in most other sections. Road quality is good and generally very few other vehicles on the first half of the ride. Not a lot of stretches for big speed pulls, though. *Note* Just after a horse ranch on your left, before you really start getting into the woods, there is a very sharp, blind corner that frequently has gravel spilled onto the road. Take this very slowly.
Tourism Opportunities
Very sparse tourism on this ride, other than the famous Maltby Cafe toward the end of it. If you've never been there, this is one of the states true hidden gems for breakfast cafes. You could also detour from the ride towards Duvall and head south to see the Snoqualmie Falls.