Motorcycle Route Author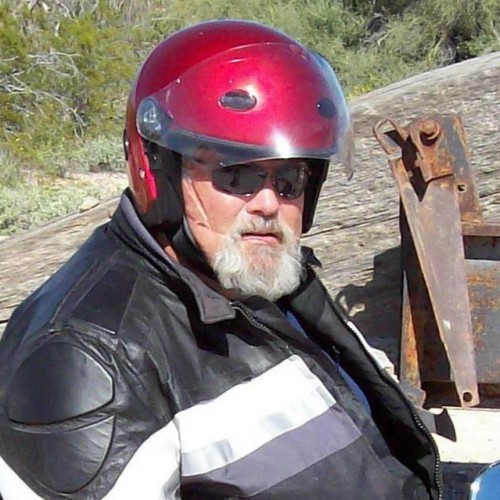 By GJRonK (2627 McR Points)
on Oct 03, 2013
Written Directions
From Loa (west of Capitol Reef N.M.) head north on Hwy. 72 about 40 miles. Take I-70 eastbound 70 miles to Green River.
Scenery
This is a mountain route starting at Loa (elevation 7,064') with the usual desert brush wherever there is no irrigated ranchland. Then on the lower slopes are semi-arid trees like Utah juniper, pinyon and scrub live oak. Higher elevations have the beautiful Ponderosa pine along with aspen groves. Peeking out along the way are hints of buried layers of horizontal rock layers. This mountainous route continues all the way to I-70. Along I-70 you will see varied close-up views of tan and purple sandstone layers of sedimentary rock. This route is a wonderful ride traveling across the San Rafael Swell-a raised up jumble of many types of layered rock formations with fantastic views of long valleys crossing your path. The sparse vegetation is scattered pinyon/juniper trees with roadsides thick with yellow-flowered rabbitbrush. At several points, you can see tremendous views of higher peaks. Some of the narrow canyons you'll cross are barely wide enough for walking, but hundreds of feet deep. Parts of this country was well known to the outlaws like the Wild Bunch who could hide most anywhere and knew all the routes throughout this maze. The ten mile stretch just west of Green River is straight, dry, and for the most part, without any vegetation.
Drive Enjoyment
Most of the route would be good cruiser riding. There are few sharp turns, many scenic turnouts, sparse traffic, good pavement, but narrow shoulders along 72. I-70 is typical freeway with some long hills.
Tourism Opportunities
There is gas, food and lodging at both ends, but nothing in-between. There are a few pit toilets. There is no bike service within a hundred miles (Price, Richfield, Moab, Grand Junction).
Motorcycle Road Additional info
This is a north or eastern route you might normally use going to or from Capitol Reef, Bryce Canyon, or along the 130 mile long Grand Staircase/Escalante Monument route of Hwy. 12. The other option is Hwy. 24 north from Hanksville.