Motorcycle Route Author
By Guest (0 McR Points)
on Jan 31, 2008
Written Directions
Start in Monroe, OH and head west on SR SR63 (Exit 29 off or I-75). Then north on SR 4 to Excello and take a left (go west) on SR 73 and pass through Trenton. Next turn right/north on SR 503 and take this all the way up to the end point in West Alexandria at US-35.
Scenery
This route is a nice collection of country roads and runs parallel to the west side of I-75. It passes through southwestern Ohio farmland and is a welcome break if you want to get off of I-75 for awhile.
Drive Enjoyment
What is great about this route is it is like a roller coaster ride. Up and down over lots of hills with some curves thrown in. The road was well maintained when I road it August 2007 and there was hardly any traffic.
Tourism Opportunities
You will only encounter 5 small towns, Monroe, Trenton, Gratis West Elkton, and West Alexandria. The towns offer you basic amenities yet I didn't stop in those, so I don't have any particular recommendations.
Motorcycle Road Additional info
- View the weather forecast for this area from Yahoo weather .
Top Images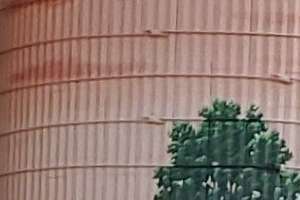 Share Your Comments ( 10 ) Guest
July 5, 2010
0 McR Points
Motorcycle Type :
Touring
Should continue NORTH until 503 dead ends into Ohio Rte 121 and take that back to Rte 40 ! You missed the best part of Oh503 if you stopped in West Alexandria....Even carrying it to I-70 in Lewisburg and catching the Interstate would have given you about 5 miles of the best curves in Ohio !
Was this road review helpful?
4 riders
found this road review useful Guest
December 4, 2013
0 McR Points
Motorcycle Type :
Standard
You could extend the tour by taking 503 up to 121 and then take 121 to New Paris. Another thing to do is extend your tour from Eaton by taking the Preble County Covered Bridge tour. also consider taking 732 or any back road like SR 732 from Eaton to Oxford for some excellent eye candy at Miami University. The back roads around Miami U are really pretty as well..

I like to just get between state routes and try to ride the back roads by dead reconing,but Preble County will get you turned around, so a GPS is mandatory.
Stay off 127 South of Eaton Old folks with time on their hands just drive slowly for no reason at all
Was this road review helpful?
2 riders
found this road review useful Guest
March 30, 2013
0 McR Points
Motorcycle Type :
Cruiser
Was a good ride. I continued past West Alexandria to I-70. The rolling hills and smooth road made for a good ride. I did find some 30mph curves at the end of a good straight causing you to have to slow down a decent amount. Scenery was good. Some good country charm.
Was this road review helpful?
2 riders
found this road review useful