Motorcycle Route Author
By aKloster (15 McR Points)
on Feb 15, 2018
Rider Reviews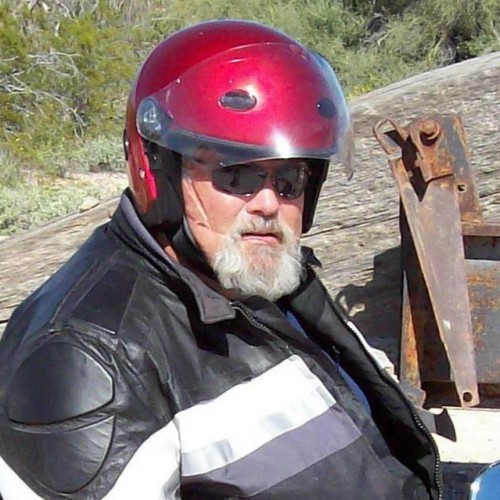 Nice write up. Other than the 2.9 miles of non…
Written Directions
start: Broken Bow, NE 1. Kinkaider Brewing Company, 43860 Paulsen Rd, Broken Bow, NE 68822 to Arnold, NE via HWY 92. 33 miles 2. Arnold NE to Dunning, NE via Dunning Rd. (Devil's Den Rd) 34 miles 3. Dunning, Ne to Bootleg Brewers, Sandhills Brewing Company, 45145 829th Rd, Taylor, NE 68879 via Hwy 91 to Hwy 183. 55 miles 4. Bootleg Brewers to Scratchtown Brewing Company, 141 S 16th St, Ord, NE 68862 via Hwy 183 to Hwy 91. 39 miles 5. Ord, Ne to Kinkaider Brewing Company, 43860 Paulsen Rd, Broken Bow, NE 68822 via HWY 70. 52 miles Finish: Broken Bow, Ne
Scenery
The Eastern tip of this trip will take you into the beginnings of the Sandhills, while the Western portion is in the rolling plains. The best part of this trip, without a doubt, is Devil's Den. This is a road in Central Ne that will leave you wondering if you are, in fact, in Central Ne. Devil's Den Rd. is closed once a year for timed road races. There's a tavern in Arnold, Ne where you can stop to wet your whistle and take in photographs of some of the winning cars from over the years. About 2 miles north out of Arnold is a scenic lookout. It is highly suggested you stop and take a look.
Drive Enjoyment
The majority of the road is highway and it's what you'd expect from a central Nebraska highway. However there are 2 major areas that we need to talk about. The first is Devil's Den. This beautiful road has large, sweeping turns, as well as shorter sweeping turns. Devil's Den is a 2 lane paved road with no stops and no real sharp turn to speak of, making it ideal for the once a year timed road-race previously mentioned. The second area we need to talk about is the 2.9 miles between US-183 and Bootleg Brewers. this is an unpaved minimal maintenance road with 2 cattle guards. This road should only be attempted by experienced riders, at slow speeds, in daylight, with dry conditions, and with maximum caution.
Tourism Opportunities
This map will take you on a tour of 3 of central Nebraska's finest breweries. Kinkaider Brewery outside of Broken Bow, NE, Scratchtown Brewery in Ord, NE, and Bootleg Brewers outside of Taylor, NE. In addition to these state-of-the-art facilities, there are also taverns in Arnold, NE with pictures and information of the winning vehicles from the Devil's Den road race and the Square D saloon in Taylor, NE. There is a scenic lookout of Devil's Den Canyon and Mill's Valley about 2 miles north of Arnold, Ne on the Devil's Den road. It is highly recommended you stop for a look around. If you get hungry, Bootleg Brewers offers a select menu of very good food. However, there is also a diner inside of the Square D saloon in Taylor, as well as several chain restaurants in Ord and Broken Bow
Motorcycle Road Additional info
This map makes a loop and you'll end up where you started. So pick any town on the map as a starting point and have fun. one variation from the map I like to take is to leave Ord and take Sargent-Ord rd to NE-21c Spur to US-183 to NE-70 and to Kinkaider Berewing Company. This will take you past the Windmills of Comstock, home of the Windmill Comstock Festival.Sample a few new beers along the way, but remember to drink responsibly and stay hydrated.