Motorcycle Route Author

Written Directions
Starting in Whitewater about 10 miles south of Grand Junction through Hwy 50, follow CO 141 for 104 miles to Naturita. In Naturita take CO 145 for 36 miles to Placerville.
Scenery
Breathtaking vistas and a sky so blue that looks surreal in contrast with the red rocks. The traffic seems to be very light. Make you feel you are riding inside a miniature Grand Canyon. There's a section of the road where the turns and the canyon gets very tight with just enough room for the road and the river.

Red rock canyons along the Dolores river. Makes you feel like the road runner in some stretches.
Drive Enjoyment
Decent road, almost perfect surface with a few bumpy spots. Lots of high speed sweepers. Visibility can be limited in some areas and narrow shoulders call for extra care. The road crosses through open range country so lookout for cattle on the road.
Tourism Opportunities
Nice resort at Gateway which is about a third into the ride. There you can find a nice restaurant and a convenience store with some take out items. The resort also have high end accommodations and even an Auto museum worth visiting. Nothing else for over 60 miles until you reach Naturita. Make sure you have a full tank of gas before you start. Bring extra water, this is high desert country. No cell phone service through most of the route so a breakdown can result in a very long wait for help. Make sure you carry a good roadside emergency kit.
Share Your Comments ( 14 )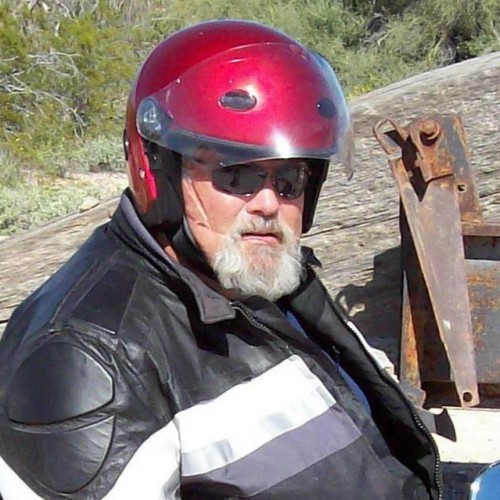 GJRonK
November 28, 2012
2345 McR Points
Motorcycle Type :
Cruiser
This is an amazingly beautiful route. The first 40 miles of road follows a beautiful narrow canyon which tops out and proceeds down a wide glacial valley with ranch land along the sides. There is gas at a spot entering Gateway, but the resort is pretty much closed unless you want to go to the museum. The next 50 miles to Naturita are, as others have described, colorful walls of many shades of red and tan, while the route follows a small river. Be sure to stop at the scenic sites mentioned in signposts along the way--from Sew-em-up Mesa to the overlook of the Hanging Flume. Expect to pass other bikers as it's easily the most colorful route in the state, surely that I've ever been on. I suppose that's why I ride it twenty times each summer!

Ron
Was this road review helpful?
11 riders
found this road review useful COHDrider
February 23, 2012
2 McR Points
Motorcycle Type :
Touring
This route is BEAUTIFUL and well worth any detour from your plan to take it in. From Whitewater to Gateway the scenery/rock formations are beautiful and guite different from the formations between Gateway and Naturita(my favorite stretch). It was a remarkable ride on my first visit, enough to repeat the ride a year later and stay at the resort in Gateway. Gas is available in Gateway and Naturita. The resort and auto museum in Gateway are well worth the stop. The museum offers discount admission to military(ret. & active). There are also a couple motorcycles in the museum. This and the Rio Grande headwaters(Rt 149 west of Gunnison to South Fork) ride are my favorite in the state. Another favorite is Durango-Silverton-Ouray-Ridgway-Telluride-Cortez-Durango loop. Another is Rt 92 over the dam(Curecanti National Rec area) at off Rt 50 North to Rt 133 to Carbondale, the part to Crawford reminds me of Alpine medows in Switzerland
Was this road review helpful?
8 riders
found this road review useful

RedWing04
February 21, 2015
58 McR Points
Motorcycle Type :
Touring
This is one great ride. Very scenic ride through canyon with huge red sandstone (Navajo Sandstone) bluffs that will take your breath away and with views of the Dolores River along side of the road. Stop at the hanging viaduct overlook. Good place for food is the resort restaurant at Gateway. Also take time to tour the car museum at the resort. Resort and museum is owned by the owner of the Discovery Channel. Lots of curves between Gateway and Whitewater. You will like this ride.
Was this road review helpful?
4 riders
found this road review useful