Motorcycle Roads in South Carolina
"Great motorcycle rides in South Carolina can be found within it's two main regions of scenery. The lower part of the state (to the east and southeast from Columbia) is the Coastal Plain and also known as the Lowcountry. This region is mostly flat, with numerous farms, some marsh areas, and reaching the out to the coast where there are many bay inlets. The Upstate region (west and northwest from Columbia) hosts the Piedmont where thick forests cover foothills and picturesque rivers and waterfalls can be found. Motorcycle ride highlights for South Carolina involve a ride on the Cherokee Parkway and a stop at Table Rock State Park. "
Best Rated Motorcycle Roads & Rides
Please be patient. Routes will begin to appear on map approximately 10 seconds after the map loads at a rate of one route per second.
Color Key: top-5 ranked routes in the state
Routes ranked below the top-5 are drawn in gray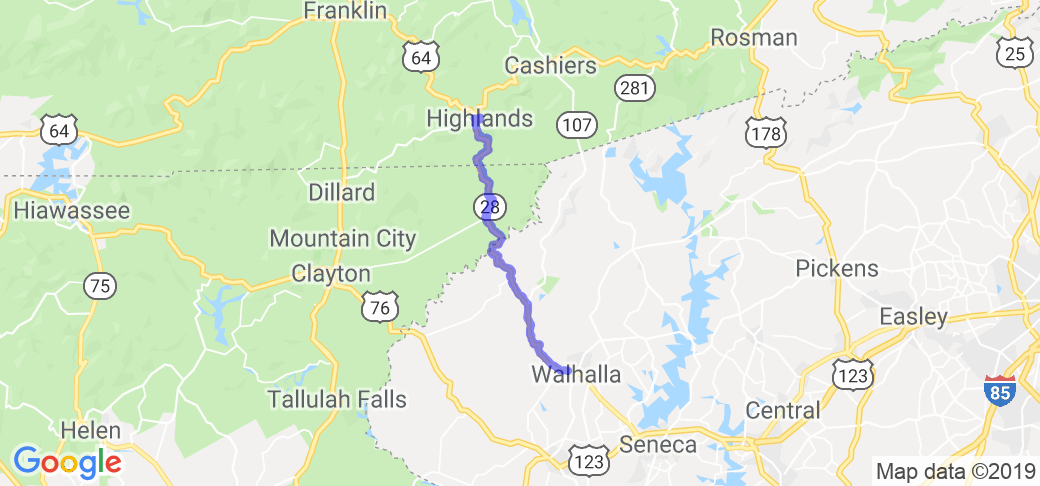 Beautiful National Forest scenery. Mountains, Rivers and Waterfalls ... a great sampling of 3 states in a nice 30 mile run! Travels through the Sumter National Forest and later Nantahala National…
4.54 out of 5
Rider Rating
5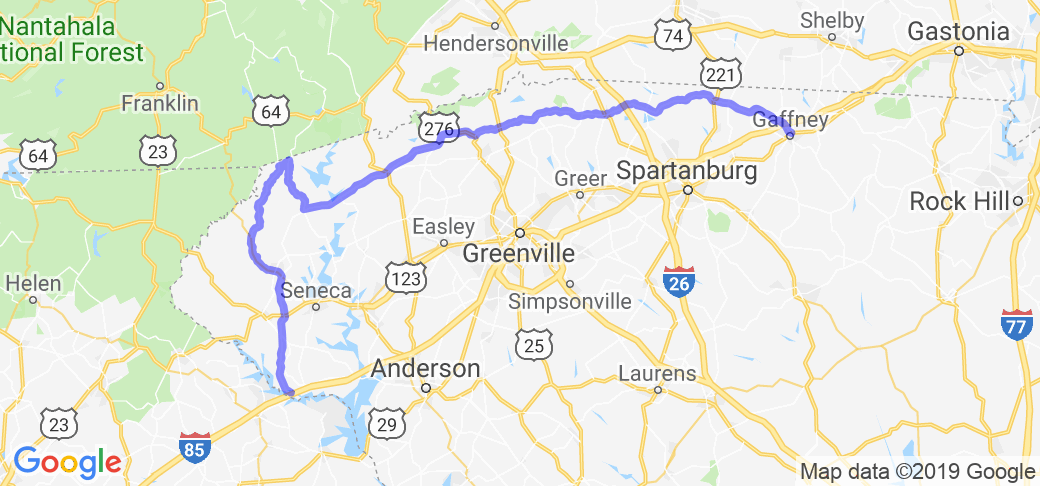 In the northwest pocket of South Carolina, you will find some of the best motorcycle roads east of the Mississippi. This route's beauty has earned it a spot as one of a select group of US Highway…
3.75 out of 5
Rider Rating
4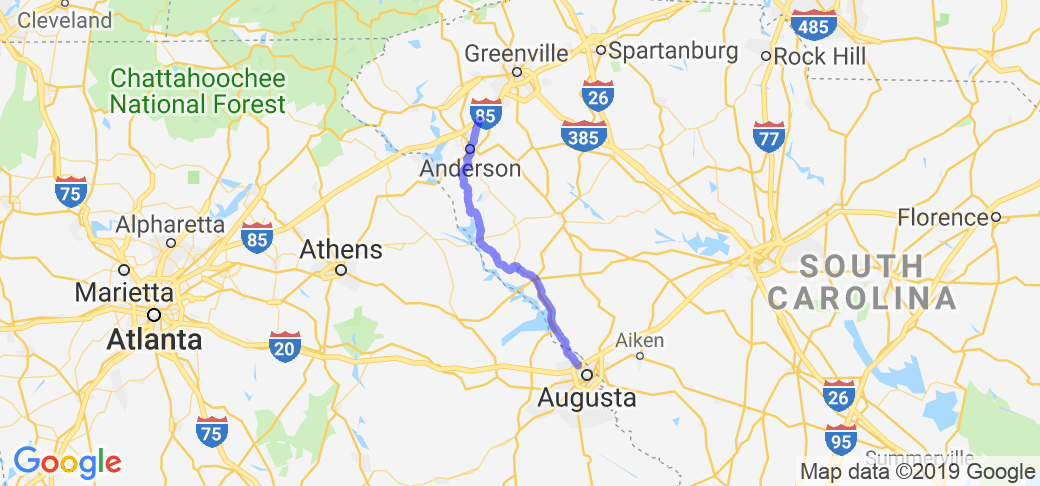 Pleasant woods scenery, old towns, opportunities to stop for sights. You'll be riding through sections of the Sumpter National Forest.
3.67 out of 5
Rider Rating
4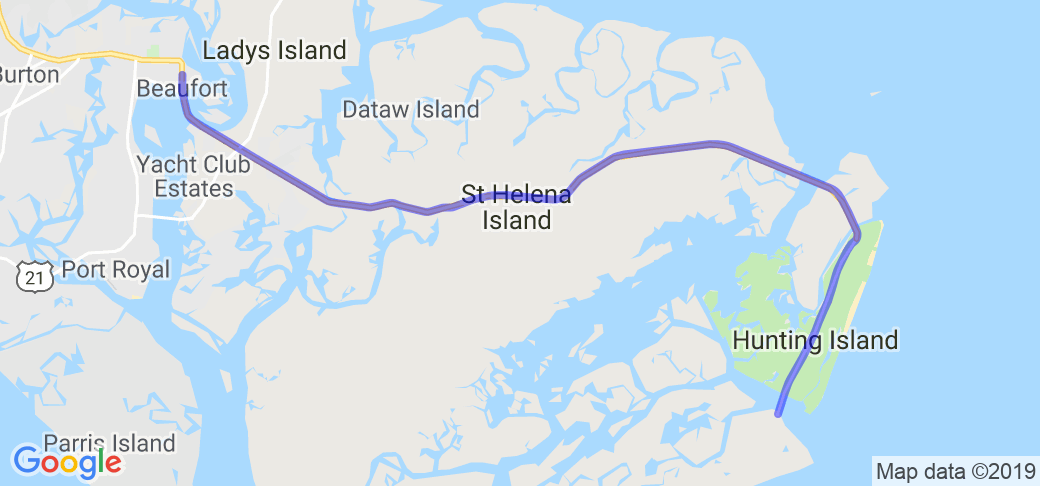 Water, water everywhere. Beaufort has a small historic district, rivers, barrier islands, a state park (Hunting Island) with oceanfront camping and cabins for rent, a fishing pier, wildlife viewing…
5 out of 5
Rider Rating
5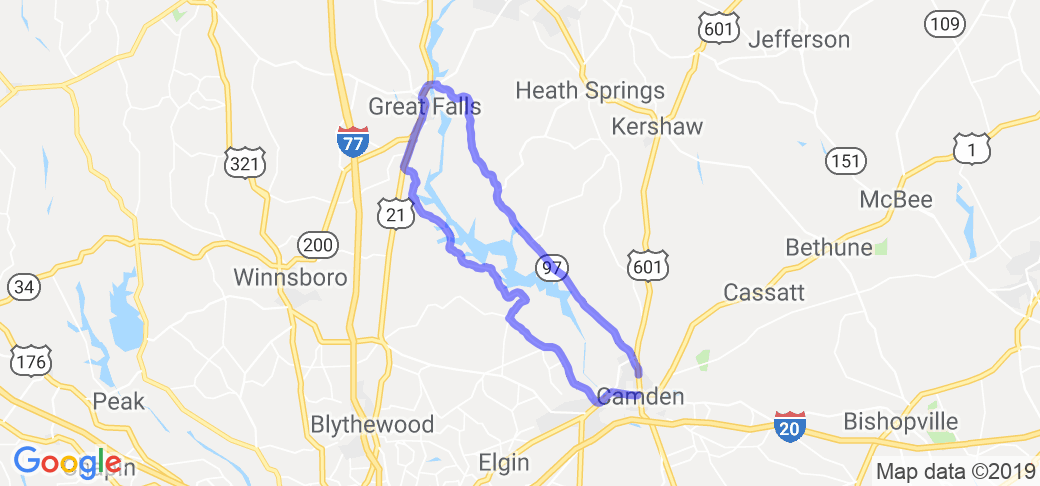 This route consists of looping around the Lake Wateree Recreation Area. The route starts a little slow but after about 15 minutes you hit the rolling hills that dot the land around this lake.
3.5 out of 5
Rider Rating
4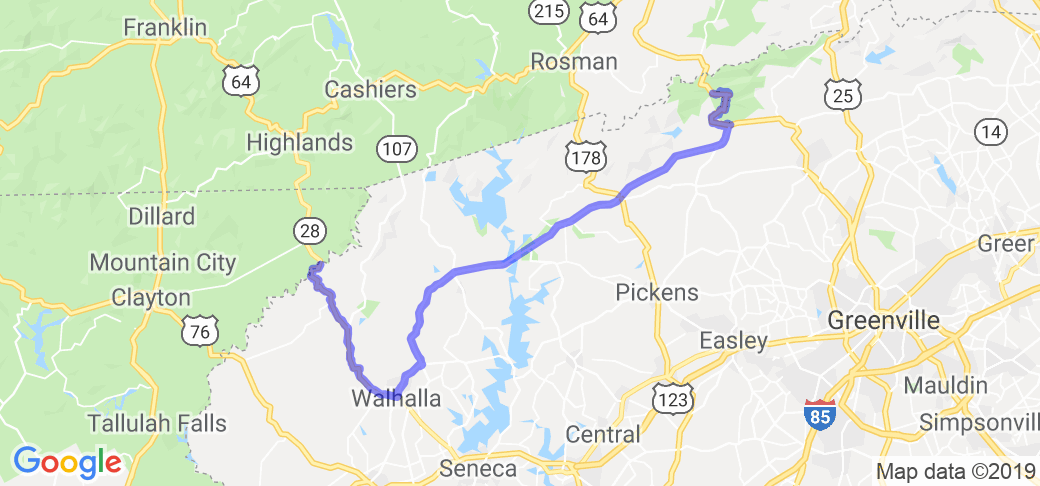 During the summertime expect not to see much other than many trees as you climb to the top of the mountain. However, in Fall or Winter the scenery changes completely as the foliage is reduced and the…
5 out of 5
Rider Rating
5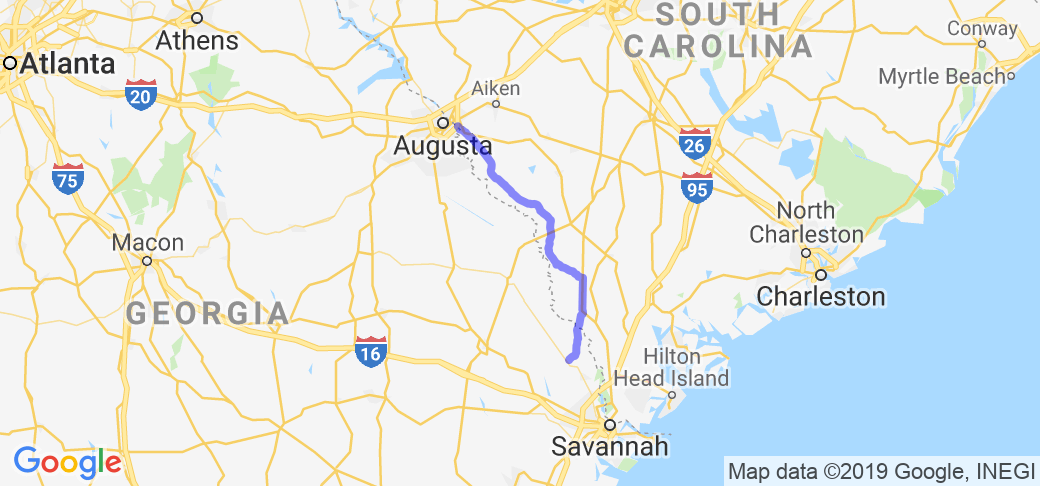 This route begins in scenic Springfield, Ga and takes Rte 119 thru Clyo, Ga and over the Savannah River into South Carolina. A beautiful ride through tree lined roads and into Garnett, SC. Augusta…
4 out of 5
Rider Rating
4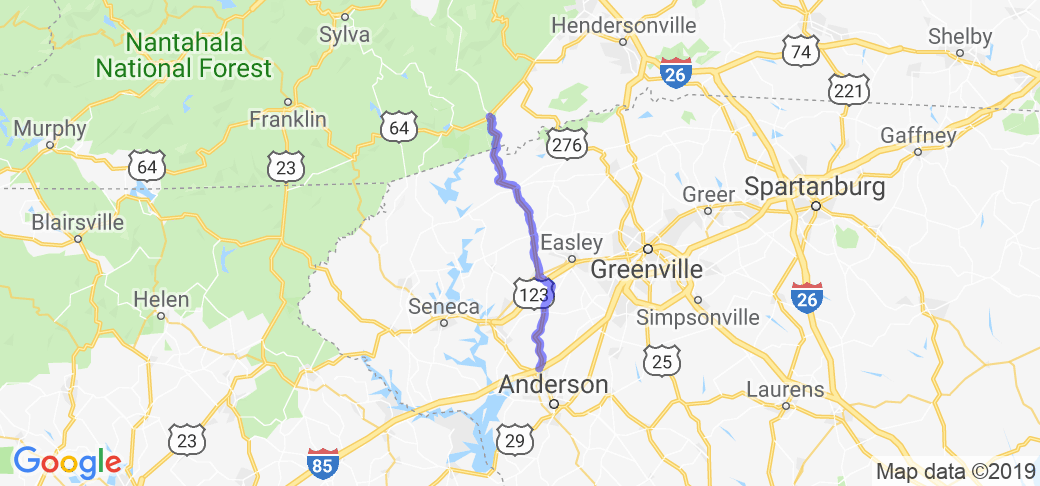 This ride starts (or ends) in N.C. at the junction of US64 and US178 Rosman, N.C. and proceeds south through a beautiful wooded area that rises and falls down through the countryside. No steep…
4 out of 5
Rider Rating
4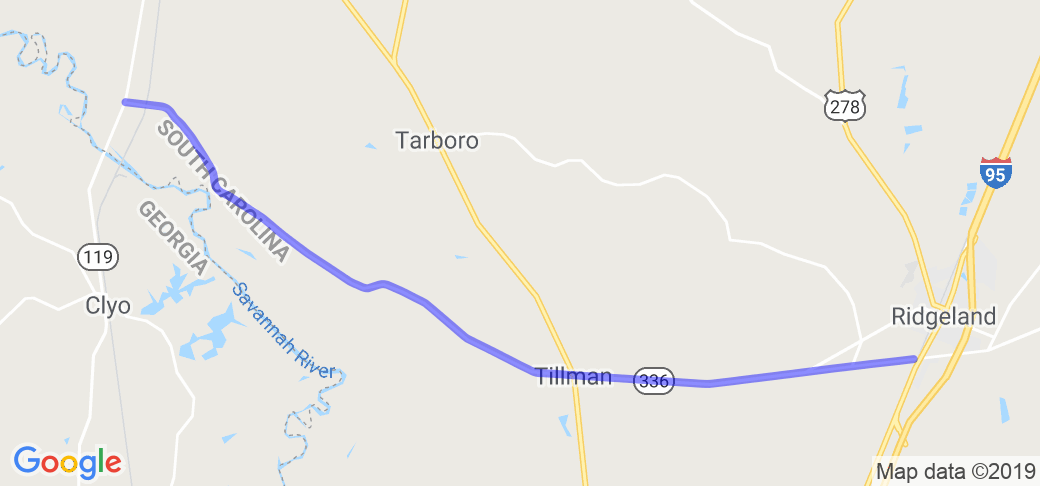 This is a beautiful two lane example of historic South Carolina from the near coastal small town of Ridgeland, heading west through old plantations and small old south towns then opening up with much…
Route has not been rated yet
0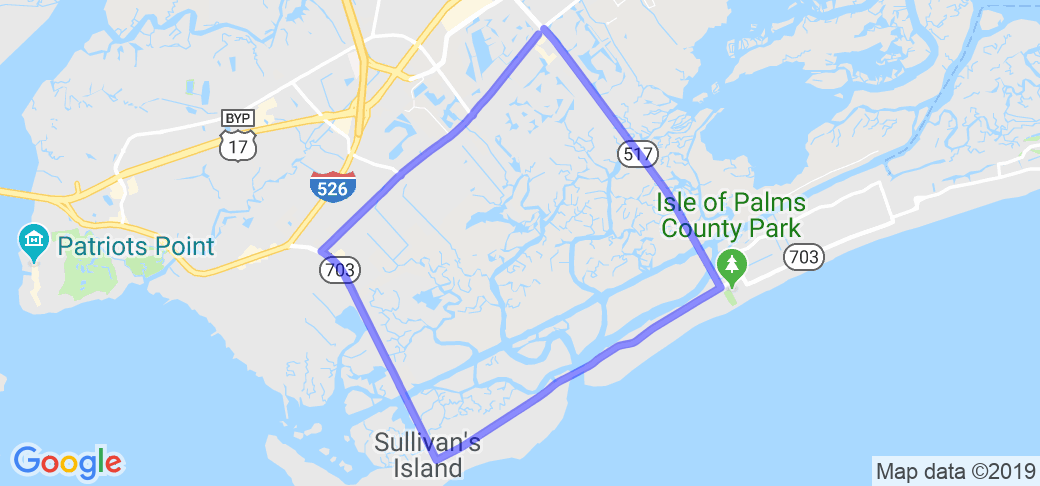 Looking east from the top of the 65' bridge over the Intracoastal Waterway, the Atlantic Ocean lies on the horizon behind the coastal Isle of Palms beach "cottages". Occasionally ships can be seen…
Route has not been rated yet
0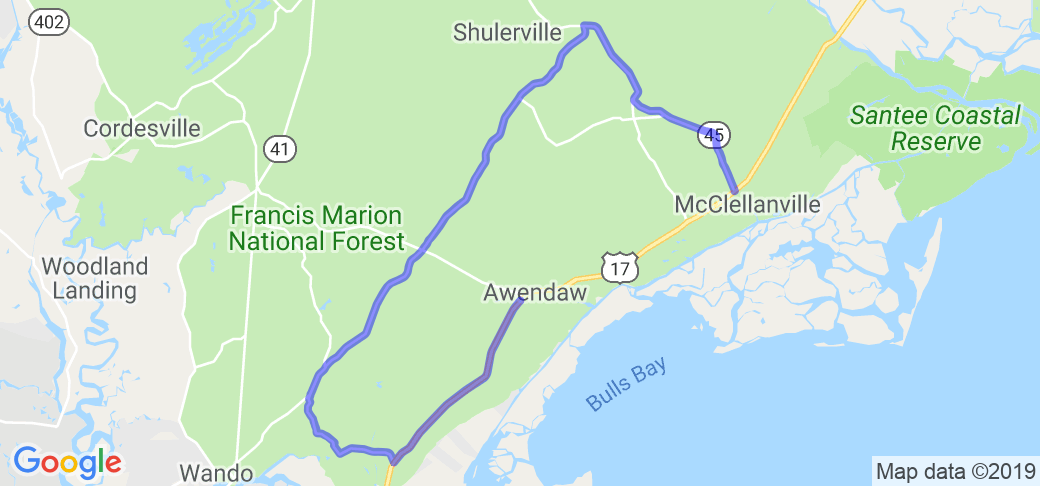 After a mile or two of a few secluded homes, Guerrins Bridge Rd. becomes typical low country scenery with several tranquil tidal creeks and beautiful estuaries where Great Blue Herons and other…
Route has not been rated yet
0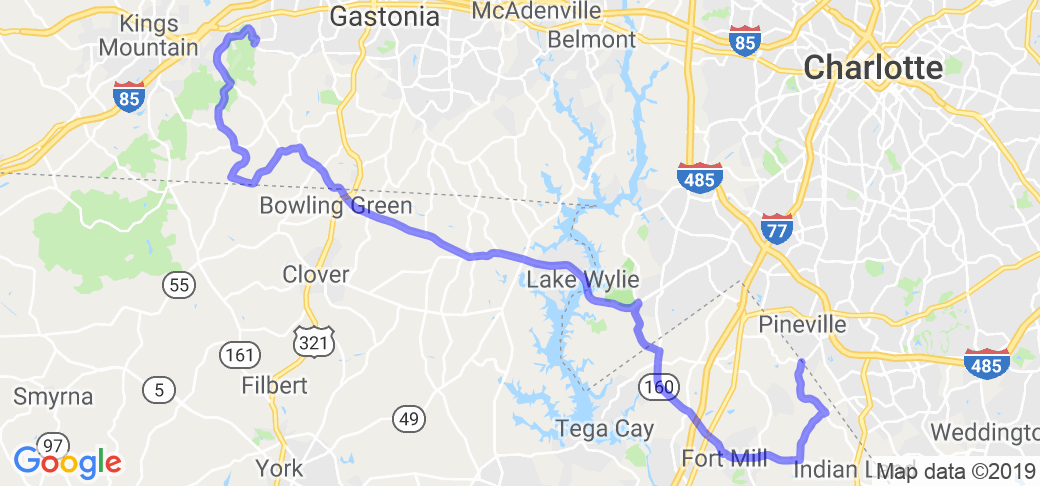 Vast farms and no big rigs. Sparse traffic. Patches of woods. Linwood Ln is specially beautiful.
Route has not been rated yet
0