Motorcycle Route Author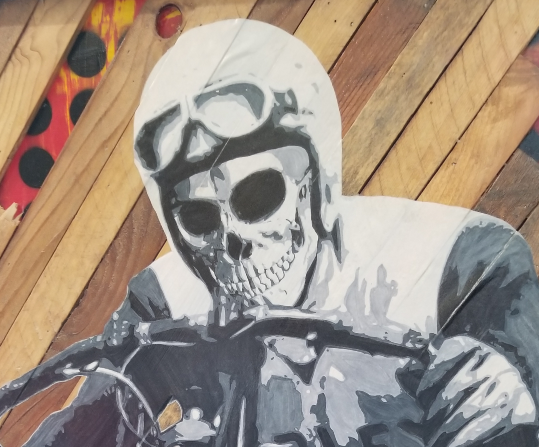 By MikeA (10 McR Points)
on Jun 04, 2022
Written Directions
We start from a Lowes Foods gas station off of Route 31 and International Drive (considered part of Myrtle Beach). START: Lowes Foods of Carolina Forest, 215 International Dr, Myrtle Beach, SC 29579 MAP POINT #1: 2021 Daisy Rd, Loris, SC 29569 MAP POINT #2: 410 Lockemy Hwy, Dillon, SC 29536 MAP POINT #3: 3299 SC-34, Latta, SC 29565 DESTINATION: Buc-ee's, 3390 N Williston Rd, Florence, SC 29506 GOOGLE MAP SETUP: Avoid Highways, Avoid Tolls (Be sure to use any GPS device or NAV system on your respective motorcycle the same way)
Scenery
We start from a Lowes Foods gas station off of Route 31 and International Drive (considered part of Myrtle Beach). From International Drive to Rt 90 West, you'll hit a gas station where you'll turn right onto 31E. Long stretch of highway 31E is cool and tree-lined with shade and nice country scenery. With a quick left-right towards the 26 mile mark, you'll hit Daisy Road. Crossing 710, it turns to 19. This segment, you will experience a drop in temperature on 31E and the rest of this route is tree-lined and a little hilly with plenty of rural homes spread out on larger fields. [~28 miles to 701/19 intersection] Next - This open country urban-scenery continues up 19 North and 917 North as well with more of the same wide-open-ness as before. Less tree-lined areas in this section though. You come into Mullins where you'll experience a quaint Main-street-ish small town vide. From here 41 North rolls into 57 North headed to Dillon and you can expect a little less openness but the segment is still peaceful to the eyes. [~40 miles] Riding through Dillon, you'll cross 501 and I-95... If you're ready to cut the ride short... head to I-95 South. I went to 34 West to finish out some more local scenes of churches, local roads and small businesses. IT does get commercial-looking as you're on the approach to the Buc-ee's which is right of the I-95 exit. Black Jack HD is also just next door. As an aside, this massive Buc-ee's station is the first of it's kind in the northern portion of Florence SC. I cannot put into words to describe this place, but calling it "just a gas station" is just plain wrong. [~32 miles]
Drive Enjoyment
If you've experienced the Tunnel of Trees in Michigan, this is much LESS of an experience when you hit 31E. There is a very similar feeling because on this road the temperature does drop a bit. This is a very easy route with few sweeping curves but there are a few. I planned this route and there are a couple of tight turns. No road issues but since this is a new place, I saw the approach to the station can get jammed up... so please be prepared to stop-and-go quite a bit in the last 2-3 miles. If you like a diverse set of scenery packed into a medium-ish length ride... this will do you good for sure.
Tourism Opportunities
This was all about riding to Buc-ee's. You go through 2 small towns and get to see what's happening there if you choose to stop... though it may be too sleepy for your tastes (it is for me). If I wanted a break, the town of Dillon and Mullins aren't terrible to see... though it's not a go-to in my book.
Motorcycle Road Additional info
As an aside, the gas at this place is really quite aggressively low. Their Premium was +6 cents higher than my go-to Costco gas station. Here is my own Google Map URL... https://goo.gl/maps/NwVc8XDLg1PGsie38