Motorcycle Route Author
Written Directions
This motorcycle road is comprised of state route 821 known as Canyon Rd. SR 821 begins at exit 26 on I-82 near Selah. Exit 26 is the Harrison Road exit. Then heads north along the Canyon Road. SR 821 turns right on Thrall Road to another junction with I-82, Exit 3,the northern part of the canyon of SR 821. 821 can also be reached from I-90 at exit 109, the Canyon Road exit. From exit 109 to the Thrall Road intersection with SR 821 is a along Canyon Road.
Scenery
Hugs the Yakima River fantastic Rock formations, Basalt rock formations while traveling through the Ellensburg Canyon. Along the route Deer & Big Horn Sheep can be seen at different times plus Hawks & Eagles when in the right season. I have traveled this road, for years, its always a great way to go, less traffic and slower pace, enjoy the scenery, its more about the ride then seeing how fast you get there.
Drive Enjoyment
Primarily curvy with some twists,for the most part flat , good pavement. Be sure to follow speed limits, ocasional falling rocks make it onto the road !
Tourism Opportunities
Aways seems to be something going on, camping along the Yakima river, fishing in season, white water rafting and kayaking, some swimming, inner tubing, hiking trails. Roza Dam at southern end a reservoir Roza recreation site. The canyon is scenic and uninhabited. Near the middle of the canyon, Riverview Campground, withRed's Fly Shop. There is a footbridge further North end of the canyon, Umtanum Recreation Area. No where to eat until you reach Ellensburg,Wa.
Share Your Comments ( 4 ) RETx3
February 15, 2015
0 McR Points
Motorcycle Type :
Touring
Have ridden this byway a couple of times, very well kept road. Take along some water if you ride during the summer. Not many spots to pull over in shade.
Was this road review helpful?
2 riders
found this road review useful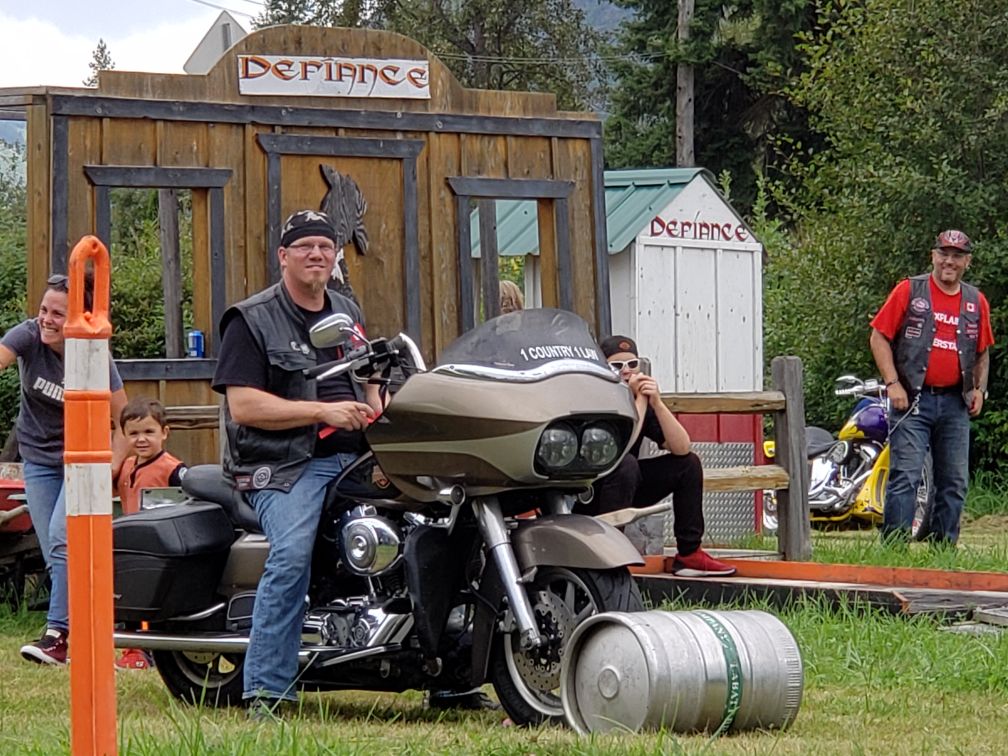 Cary sara
November 16, 2019
12 McR Points
Motorcycle Type :
Touring
Quiet little ride along the river. Seen people fishing and tubing down the river. Lots of nice twists and turnes we had a hard time trying to keep our eyes on the road because of the views.
Was this road review helpful?
0 riders
found this road review useful

Big_Mike
December 12, 2019
313 McR Points
Motorcycle Type :
Touring
This was the only road between Yakima and Ellensburg when I was a kid before I-82 was built. It's a fine motorcycle ride with little traffic.
Was this road review helpful?
0 riders
found this road review useful