Motorcycle Route Author

By WVrider (113 McR Points)
on Dec 16, 2012
Written Directions
I added this portion of Rt.58 to a larger loop beginning at Doughton Park on the Blue Ridge that included "The Snake" and then this portion of Jeb Stewart Hwy. This portion of that loop begins in Damascus, VA. Take Rt.58 toward Mouth of Wilson. This portion of Rt.58 is absolutely beautiful, running along the Virginia Creeper Trail for a distance. As it twists through the valley you'll think you are back on the Blue Ridge Parkway with some tighter turns. They had just repaved this road before I rode it in Mid October 2012 and the fresh berms had deposited some gravel in many of the turns. This should be clear by spring making this road a must if you are in the area.
Scenery
The road travels up a valley and then crosses a mountain or two. Many views from atop and the valleys over toward Mouth of Wilson are spectacular. Mountain laurel lines the road in the first 6 to 8 miles as you follow the stream up the valley.
Drive Enjoyment
Just repaved, lined and bermed in Mid October 2012 so should be extremely good for 2013 riding season. There was fresh gravel in many of the turns due to the new berming however had a lane that allowed us to have fun.
Tourism Opportunities
There's not much between the two cities noted. There was one small convenience store / gas station somewhere along this route. We stopped and spoke to a few of the (country folk) patrons sitting on the big porch watching what traffic did pass or stop for gas. Took on some caffiene and were on our way.
Motorcycle Road Additional info
Please note to watch for sharp turns. There were a few that were not marked and ended up being about 15 MPH turns. Lot's and lots of turns. Bye the time we reached Mouth of Wilson that day my lady friend on her Harley looked tired. When asked if she was ok, she stated "I'm tired".... "Tired of Turns". It's that good !
Top Images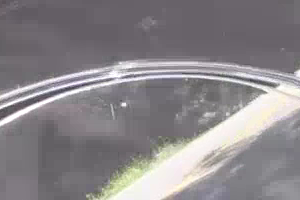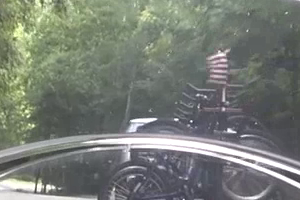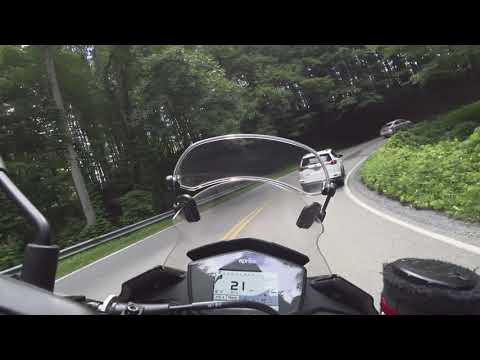 Share Your Comments ( 3 ) Guest
October 10, 2013
0 McR Points
VA-58E - The Mighty Python
(aka) Jeb Stuart Highway

The Python I sum up with only one phrase, "ROCK N ROLL."

It is Super Fast and Super Flowing.

In the video, I could confirm 7 Knee Drags in less than 15 minutes of footage and I am sure there were more... If I lived anywhere near this thing, I would have to buy Magnesium Knee Sliders and still end up buying at least two pairs of leather pants a year if not three!

http://youtu.be/ROa-rBeqDNg
Was this road review helpful?
4 riders
found this road review useful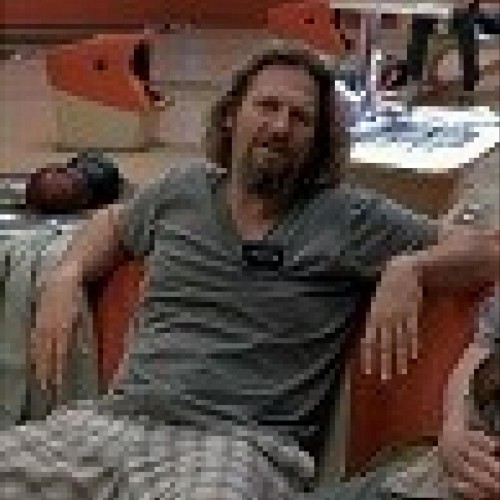 Akumu
November 22, 2019
2905 McR Points
Motorcycle Type :
Sport - Touring
Such potential and yet every time I've been on this road I've been stuck behind these 25mph (literally, not exaggerated) white vans with bicycles on the back or on a trailer for miles and miles and miles. The vans belong to a local company, and they have NOOOO PROBLEMS holding up, when we checked, every bit of 30 cars (both times we took this route) going so damned slow and not pulling over. Talk about infuriating. After the get to their destination the road get's twisty for a bit, but considering we turn up 16 shortly after they turn off in Grayson Highlands State Park (I think) it becomes apparent that you just spent 35 minutes doing 25mph behind these fools for a couple of twists in the road. My advice? Stay away, unless you somehow know that these vans aren't going to be on the road. (Time of day, time of year etc etc.) All of that said, assuming this road is completely clean and clear of traffic, it's a real good one, and I recommend it, strongly, if you live in the area.
Was this road review helpful?
1 riders
found this road review useful Guest
January 24, 2013
0 McR Points
Motorcycle Type :
Cruiser
My friend and I rode through Hwy 58 2 yrs ago in June in the rain, Very pretty country, relaxing and beautiful scenery, split rail fences, Christmas Tree farms decorating the hillsides. I can't wait to get back up there.
Was this road review helpful?
0 riders
found this road review useful