Motorcycle Route Author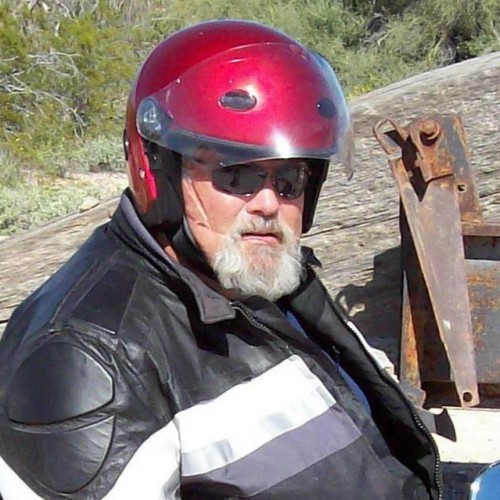 By GJRonK (2353 McR Points)
on Jun 29, 2015
Written Directions
The entrance is just two miles north of Moab, Utah on US Hwy. 191. Start your route when you enter the park ... continue for 18 miles until you get to the end at Devil's Garden Road (at this point you'll turn around and head back thus completing the loop).
Scenery
The entrance station and visitor center are in the foreground of a virtual tapestry of red and tan sandstone. Up this wall of solid rock snakes the entry road. Near the top, a pull-off will let you look back at a geologic fault line running up the valley you just left. Everything on the west side is younger rock than anything on your side. Further progression will take you past amazing views of contorted, eroded, colorful sandstone rock layers. You'll see alcoves, points, domes, walls and even some balanced rocks. You will have a number of places to park to hike or just take photos. (Note: 95% of my photos were taken while sitting on my bike.) These unbelievable landforms were formed after deep underground salt deposits eroded and shifted allowing the surface rocks to weather in unique ways. The main attraction are the arches of which there are over 2,000 in the park. The number is not fixed as more get discovered and are formed or destroyed by the wind and water continuingly sculpting the rock. One of the first overlooks is of a wide open area with the La Sal mountains in the background. They are lumpy and jagged on the tops as they were formed by forces pushing up, while this park's rocks were formed by layers under seas and lakes before being eroded from the top. The landform walls here are mostly vertical. The next stop will be at the Windows Area where there are several arches easily hikable. As you approach this area you will pass Balanced Rock which was in the opening scene in Indiana Jones and the Last Crusade. On down the main road will take you to a turn that brings you to the parking area for a look at the old Wolf Ranch (used in the late 1800s) and start of the moderately difficult hiking trail up to Delicate Arch (probably the most photographed arch in the world). Unfortunately, no bikes, although you can take the paved road further on to the lower view of the arch with a short walk. The main road will then take you past more beautiful views and overlooks. A stop at Sand Dune Arch will let you take a real short hike up to one near the road. You will also pass a lot of gnarly juniper trees and dark green pinyon pine, the main trees in the park. Landscape Arch at the end of the road is a 1.6 mile hike out and back, but is the most spectacular in length. At 290', it's the longest natural arch in the world. We used to be able to hike under it, but several slabs have broken off in the last twenty years and the trail is now closed. Don't know how long it will last. One earthquake would doom it. Of course, if you have time and energy, there are many trails out to many arches you could take. But as this is a m.c. site, you can still see a lot by never leaving your bike. The movies shot here include Indiana Jones and the Last Crusade (1988), Thelma & Louise (1990), Nurse Betty (2000), and others. At the Red Cliffs Lodge along Hwy. 128 (the Colorado River), at m.p.14 are displays and lists of all the movies and ads using this area. Although there are usually lots of tourists, I find that with a bike I can always find niches to park in to stretch or take photos. Just beware of tour busses, they don't slow down for anybody! Do stop at all the pullouts as each is a different aspect of geology. The visitor center is pretty new and has good info. A pass for the park can be used at nearby Canyonlands locations, too.
Drive Enjoyment
I don't remember any potholes. Most of the roads don't have shoulders that are paved, only pull-outs. The road is not technical and has most turns at slow speeds in crowded areas, so don't plan on rushing.
Tourism Opportunities
The major overlooks have restrooms. There are no other services within the park. Moab has everything.
Motorcycle Road Additional info
While some folks staying awhile would consider this a destination, even passing through on a bike is worth three hours of riding through and looking at the major parts. So it is one of my favorite rides.
Share Your Comments ( 2 )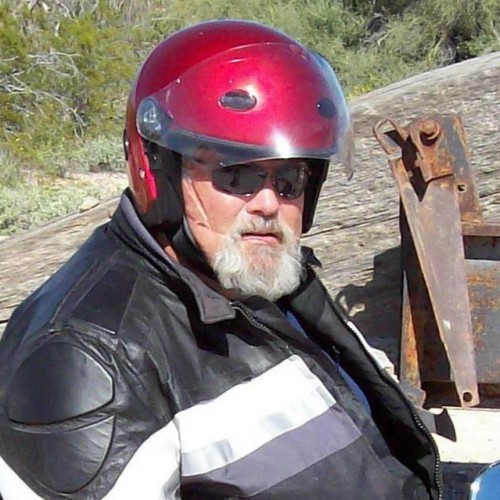 GJRonK
February 13, 2020
2353 McR Points
Motorcycle Type :
Cruiser
If you haven't been to this park, then check the photos (which unfortunately have been shuffled and are no longer in sequence). You will not find a more colorful park in the USA! If you are in S.E.Utah, do not miss this. Read the description for details.
Was this road review helpful?
1 riders
found this road review useful

Big_Mike
December 12, 2019
454 McR Points
Motorcycle Type :
Touring
Wonderful national Park with a great road to ride.
Was this road review helpful?
1 riders
found this road review useful