Motorcycle Route Author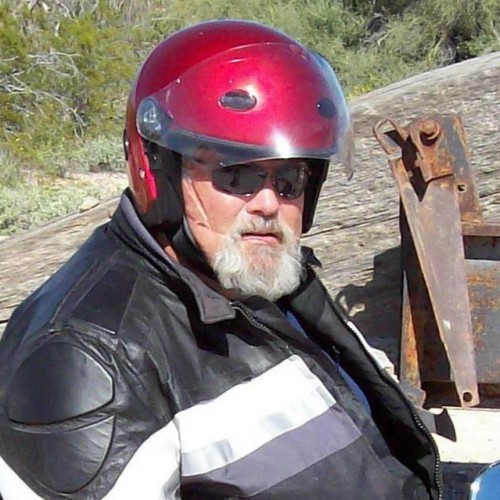 By GJRonK (2513 McR Points)
on Sep 26, 2015
Written Directions
To get to the start of this route, go north from Moab, Utah, turn right (east) on Hwy. 128, go to mile 15.5, turn south on the Castle Valley road. The described route and photos start here. Proceed 11 miles to the La Sal Loop Road, turn right (south) and follow along until descending back down into the Spanish Valley. When you get to the first stop sign, turn left to Hwy.191. A right turn takes you back to Moab.
Scenery
Spectacular views, challenging turns, lots of variety. You'll leave the steep, red rock canyon walls along the Colorado River, then travel along an irrigated valley with small, scattered ranches and homes. They are surrounded by tall cliffs of jagged rocks and spires that give the impression of castles soaring above. You will have a straight-on view of the La Sal Mountains which rise up to 12,721' on Mt. Peale. The mountains are pointed igneous rock, which comes from molten rock, as opposed to the flat topped rocks all along your route through Castle Valley which is sedimentary rock created by layers of eroded rock and then compressed. Your route will take you from Moab up 4,274' to an elevation of 8,300'. As you are about to leave Castle Valley, a careful look off the north will show a few building remnants of old Castleton, an abandoned town. You will climb up from semi-arid landscape of dry brush along with pinyon and juniper trees. Gamble oak is next, then some aspen and conifer trees at the higher elevations. Looking back gives views to the north over Castle Valley, the Colorado River area and Arches National Park. There are only a few pull offs. The road has many curves along here, so the going is slow, but challenging and fun. You can see the La Sals to your left and the distant Henry Mountains far to the right. Nearer to the right is the Moab Valley. There are several turn offs to campsites and Warner Lake, but those are dirt roads. You will eventually come back down into the valley and the pastures south of Moab.
Drive Enjoyment
The road is entirely two lane. Along Castle Valley, the pavement is good shape with few curves, although a lot of tar snakes. There are no shoulders. The 20 mile stretch on the mountain slope is narrow and full of potholes and many sharp 15-20 mph turns. Back closer to Moab, the road is again fairly straight and decent shape. Definitely not a beginning rider route!
Tourism Opportunities
There is one pit toilet by the Mill Creek crossing, but nothing else. Moab does have full services.
Motorcycle Road Additional info
This route is very colorful in the fall when the oak and aspen leaves change. It's possible to see deer or bear, but who knows there. There are a fair number of tourist vehicles at times, but not a problem.