Motorcycle Route Author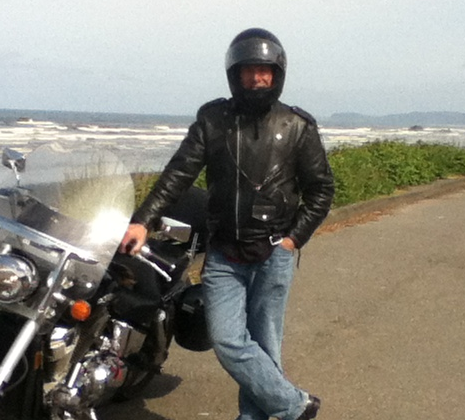 By a2rbnud (70 McR Points)
on Apr 12, 2022
Written Directions
Begin in Amarillo, 2.5 miles East of the Big Texan Restaurant, at the intersection of I-40 and South Pullman Rd. (a.k.a. FM 1258) Head south, then East on FM 1258 for 32.25 miles. At TX-207 turn right (South) for 17.25 miles. Turn right (West) on FM 285 (a.k.a. Wayside Rd) for 27.5 miles. Turn right on US-87 (a.k.a. 23rd Street) for 12.5 miles. Turn right (East) on TX-217 (a.k.a. 4th Street) for12.5 miles to the Entrance gate of Palo Duro Canyon State Park. Once inside the park, there is a loop of 16 miles that ends back at the entrance gate. The park entrance fee is $8.00 per person.
Scenery
The rest stop on TX-207 features a stunning panoramic view of the canyon. FM 1258 features views of the Great Southern Plains. Palo Duro Canyon is only 16 miles, but drops 800 feet to the canyon floor. Watch out for wildlife including deer, coyotes, and feral hogs. The Lighthouse formation is well worth the 6 mile round trip hike on the well maintained trail. There is also a cathedral-like Big Cave that is visible from the Park road.
Drive Enjoyment
Easy riding with stunning vistas combined with short stints of twisties and steep grade changes.
Tourism Opportunities
Wildlife spotting, an amusement park, interpretive hikes, and plenty of diverse restaurants. The ride has it all.
Motorcycle Road Additional info
It ranks right up there with, "Three Twisted Sisters", and the, "Fort Davis Loop". The Palo Duro Canyon Short Loop will become one of your all-time favorites.