Motorcycle Route Author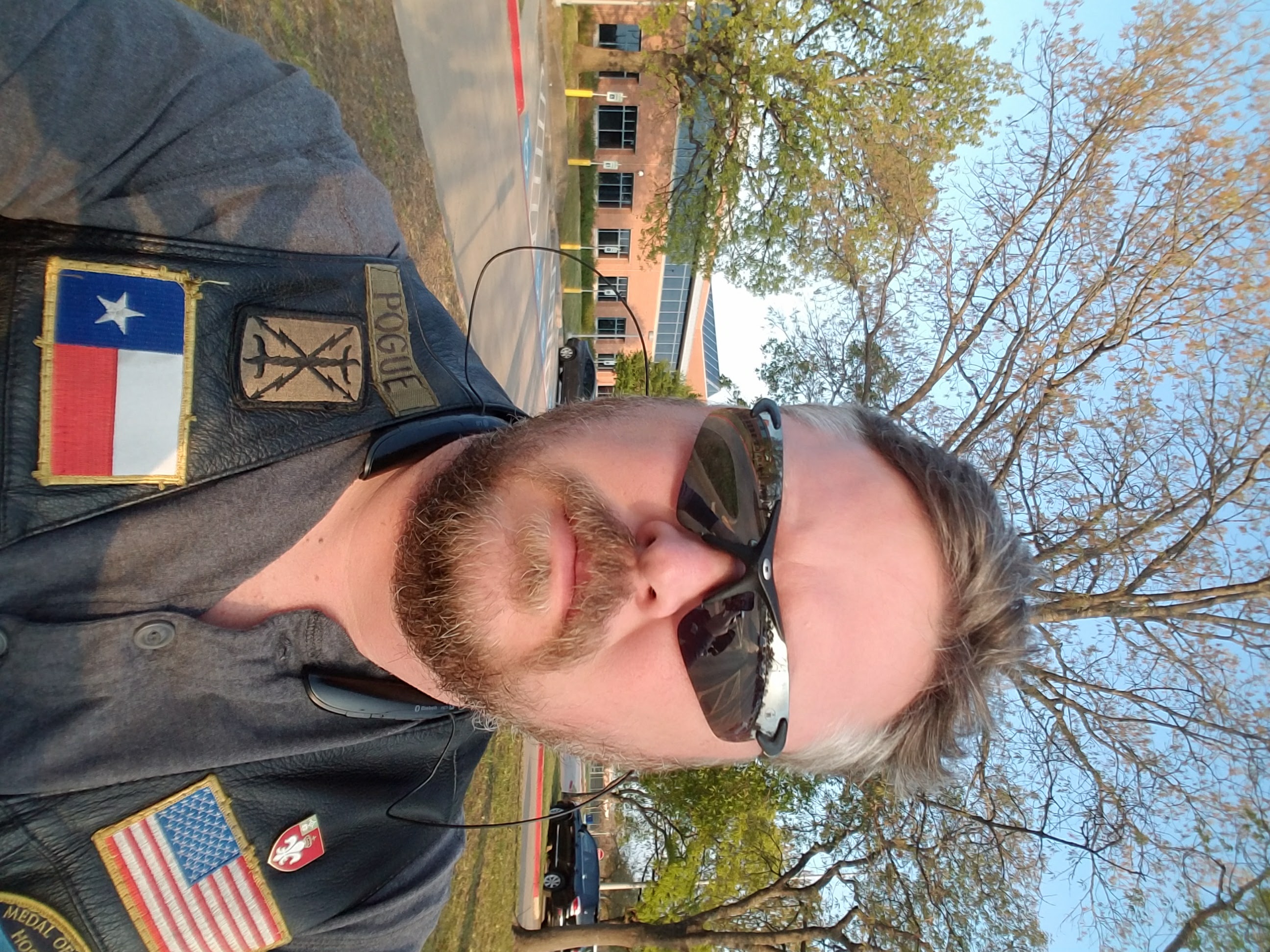 Written Directions
This route begins at a WalMart fuel center at the Allen/Lucas border. Make sure to top off. Also, check to see if the Feed Sack is open the day you decide to ride this, especially if you plan to eat there. They are not open everyday, and only open certain hours. Head north on Angel Pkwy to E. Main St./Estates Pkwy, and take a right. In approx. 200 feet, take a left onto RockRidge Rd, and enjoy some nice homes. You will end up at FM 1378 (Country Club Rd). Make sure you watch to your right for oncoming traffic around the corner. Continue North on FM 1378 until you get to the 2nd light for Stacey Rd. The first light only allows a left turn, and takes west. The second light allows the right turn to go east. Follow Stacey Rd east until it ends at County Road 317 (Orr Rd). Take a left onto Orr Rd to travel north. There are some tight turns, and a somewhat narrow bridge just ahead, and some parts of the roadway at the beginning are challenging with potholes, "fixed" potholes, and other road patches. Once you get past CR 325, the road is vastly improved. Once you get to FM 546, take a left to get around the airport. The area where you turn north onto S. Airport Dr is currently under construction. Follow the appropriate signs. Once you make it onto Airport Rd, continue north to Highway 380. There is a traffic light here, and you'll want to take a left. Travel west to the next light, Woodlawn Rd (CR 331), and take a right. Follow it until you reach FM 2933, and take a left. Follow FM 2933 north to W FM 545, where you will take a right to go east. (Side note: There is a large landfill in this area. If you prefer not to have to deal with the smell follow this route: Instead of taking the left onto FM 2933, take a right to get to FM 1827 (New Hope Rd E). Take a left and follow 1827 to W FM 545, and take a right.) Follow 545 all the way to Blue Ridge and take a left on Business 78. Travel north to FM 981 where you will take a right. Follow 981 until there is a split in the road, and stay to the right so that you are now on FM 1562. Continue on to Celeste. Here the road meets up with Highway 69, where you'll want to take a right and follow it a short distance to take a left on FM 272. Stay on 272 for several miles until it intersects with FM 816. You want to continue north on FM 816. Follow the road north up to Bailey, and Highway 11. Simply cross the highway to continue north where it will meet up with Highway 78. Continue north for a few miles until you reach FM 68, and take a right. Take it into Gober to FM 271. Take a left on FM 271 towards Bonham. Travel north to FM 1550 and take a right. Follow FM 1550 east until you reach FM 1743, and take a left. FM 1743 eventually becomes FM 3250. Continue north until you reach the town of Windom. Take a right on Main St., and the Feed Sack will be on your right.
Scenery
I'm gonna say that the scenery varies depending on the season in which you do this ride. Springtime is always nice when the flowers are in bloom (unless you suffer from allergies). Fall is also a nice time to take this route. If you go in the summer, be ready to bake. That aside, this route is far better than the concrete jungle that is the metroplex. You will see acres upon acres of open land, and livestock. Most of this route has trees on both sides of the road, and offers shade along the way. The only downside to this route, is that you will come up on the southside of the North Texas Municipal Water District landfill. If the wind is coming from the south, it's not too bad. If the wind is outta the north....good luck holding your breath. By taking the alternate route, you won't have to practice holding your breath. Both routes offer similar scenery and road conditions.
Drive Enjoyment
The majority of these roads are improved Farm to Market roads. You may find a spot here or there where there are some rough patches, but overall you will not have issues. There are plenty of nice sweeping curves, mixed in with some hills. This route is not nearly as challenging as the Three Sisters, so even the novice or weekend warrior can enjoy this route without much difficulty.
Tourism Opportunities
Depending on the time of day you head out, there are plenty of things to do along the way. You've got Hutchin's BBQ in McKinney, only a mile to the west of CR 331. Awesome BBQ!! If you're hungry for breakfast, then you'll want to stop at Cattleman's Cafe in Blue Ridge, one block south of FM 545 at Bus 78. If you don't stop there, but you still need a break, pull into the Blue Ridge Cemetery on FM 981. There are large shade trees, and some really old gravesites. If your ride needs some fuel, there is a nice little gas station in Celeste that can refuel your bike, and yourself. There really is not much else after Celeste worth stopping at until you get to the Feed Sack in Windom. They have a wonderful breakfast and lunch buffet. If you leave hungry, it's your own fault.