Motorcycle Route Author
By Guest (0 McR Points)
on Mar 31, 2003
Written Directions
NOTE: This road is also referred to as "Stone Mountain Road" and has a nice web page focussed on this road. Start out in Keystone SD and take Hwy 16A southeast. This road will zig zag all around and then take you into Custer State Park and merge with state route 87. For a bonus trip, take 87 either north or south as its beautiful both ways.
Scenery
Awesome! That's pretty much all I can say about it. I've driven all over the country on some of the most scenic roads around and this one is in my top three. The Black Hills National Forest area ranks right up there with most of the riding of done in Colorado and Montana. If you've never been to this area you'll see why the Lakota called this region the black hills ... because of the starkness of scenery surrounding this area, the black hills really do look black as you approach. However, when in the midst of the Black Hills you will revel in the lush dark green of the Ponderosa Pines and Black Hills Spruce and the many beautiful tanish/grey rock outcroppings that are sprinkled all along the drive!
Drive Enjoyment
For roads that get driven on quite often they are in pretty decent shape. There are some really nice twisties on this road if you like that sort of thing (especially just south of Keystone). Some of the people we road with were a little intimidated by them at first but we took it slow and no one put their bikes down and all were elated we took the drive. It was a little crowded the weekend we were there with traffic so I wish I would have planned to work in a weekday ride of this route - maybe next time! The Iron Mountain Road Website states that there are 314 curves, 14 switchbacks, 3 pigtails, 3 tunnels, 2 splits, and 4 "Presidents."
Tourism Opportunities
There are so many places to stop at that you could spend a week here and the scenic drive could take days. Keystone, SD is a major tourist town with an 1880 railroad that takes you through the beautiful Black Hills scenery, a large cave called Rushmore Cave that you can tour and do things like zip-lining, a gold mine historic center, and a bunch of more classic touristy things like miniature golf, an alpine slide, and plenty of gift shops & restaurants and much more!!!!

Photo contributed by visitor in Oct 09: "Dodging the buffalo on 16A!"
Motorcycle Road Additional info
- View the weather forecast for this area from Yahoo weather .
Share Your Comments ( 20 )

Gyro-HD
August 23, 2014
14 McR Points
Motorcycle Type :
Touring
Rode this June '14 on the home from Yellowstone. Traffic was minimal so the ride was especially pleasant. The pigtails on Iron Mountain Road are a hoot especially if you've never seen one before. Finally some highway designers with a sense of humor. The views are inspiring at the lookouts.

My GPS was really helpful on this road to see ahead around the turns and adjust my speed accordingly. There are a number of hairpins and some great sweeping turns. To be able to know ahead of time how sharp the turn was saved my bacon a few times.

Highly recommended.
Was this road review helpful?
4 riders
found this road review useful jimintexas
August 31, 2016
0 McR Points
Motorcycle Type :
Touring
Great road drove from south to north. The scenery is spectacular and the road is full of sweepers and twisties. Not for the faint of heart or new riders. The tunnels are single lane and were built to frame Mount Rushmore. The pigtail bridges are a lot of fun as well.
Was this road review helpful?
3 riders
found this road review useful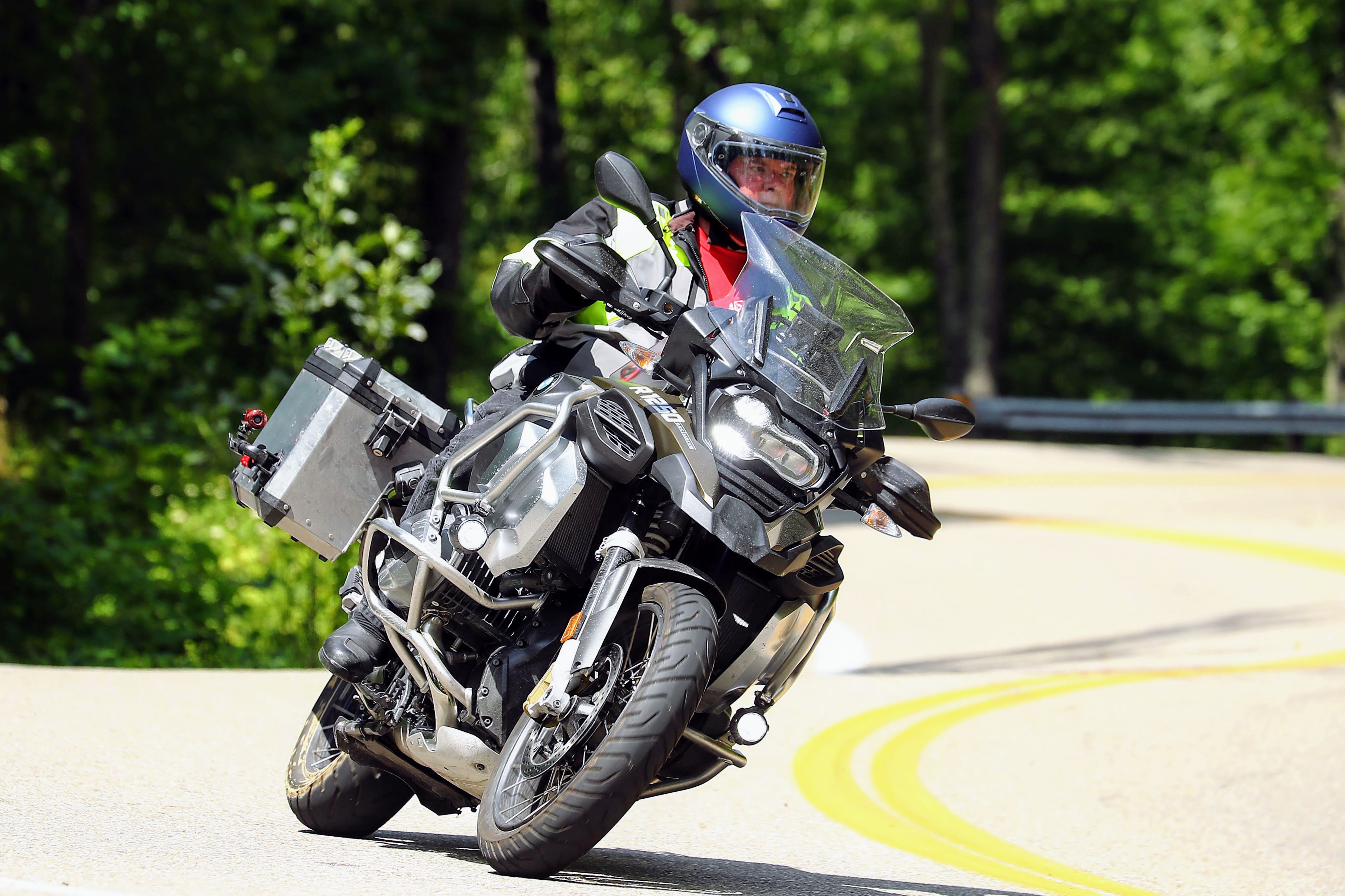 Brian Fistler
February 27, 2015
80 McR Points
16A is an awesome ride. Each of the 3 tunnels were designed to frame Mount Rushmore. (If you don't see Mt. Rushmore going through the tunnel, stop at the other side and look back.)
The switchbacks are lots of fun, traffic is light, and the roads are in good condition
Was this road review helpful?
2 riders
found this road review useful