Motorcycle Roads in South Dakota
"Motorcycle roads in South Dakota (SD) can be typified by the two predominant scenery regions of the Mount Rushmore State - east of the Missouri River and west of the Missouri River. The eastern region consists of low hills, lakes formed by glaciers ages ago and dominated by farm country today. To the west, the topography has more of a western feel with deep canyons and rolling plains and has two very noteworthy areas - the Black Hills and Badlands (specifically the Badlands National Park). Great motorcycle rides can be found in the beautiful and lush Black Hills as they are not only a cornucopia of spectacular scenery but also home to Mount Rushmore. The Badlands are an inspiring and striking collection of stone pyramids, canyons, & domes colored in various shades yellows, reds, grays and browns ... bring plenty of film on this trip! "
Best Rated Motorcycle Roads & Rides
Please be patient. Routes will begin to appear on map approximately 10 seconds after the map loads at a rate of one route per second.
Color Key: top-5 ranked routes in the state
Routes ranked below the top-5 are drawn in gray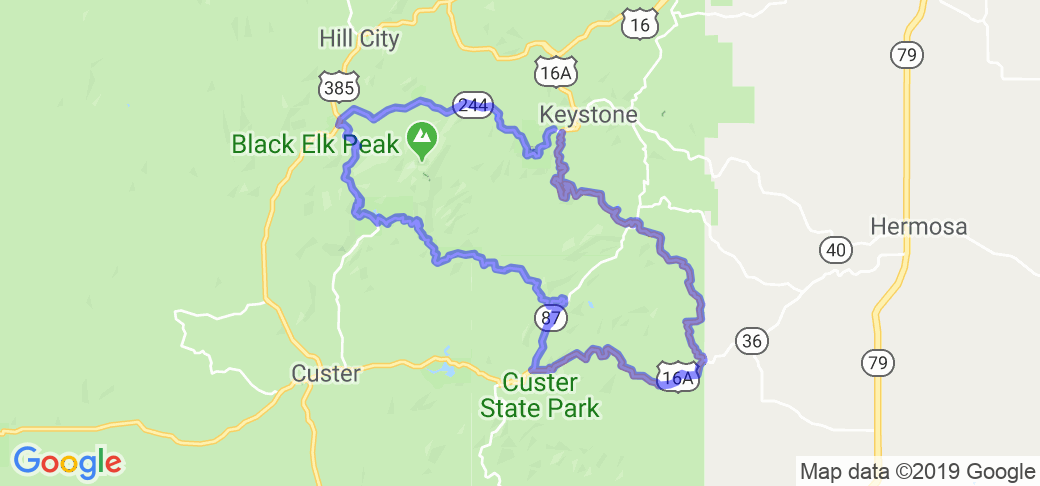 From the quaint, historic town of Keystone, past world famous Mount Rushmore, through scenic Custer State park, this route packs more scenery per mile than arguably any other road in the world. Plan…
4.74 out of 5
Rider Rating
5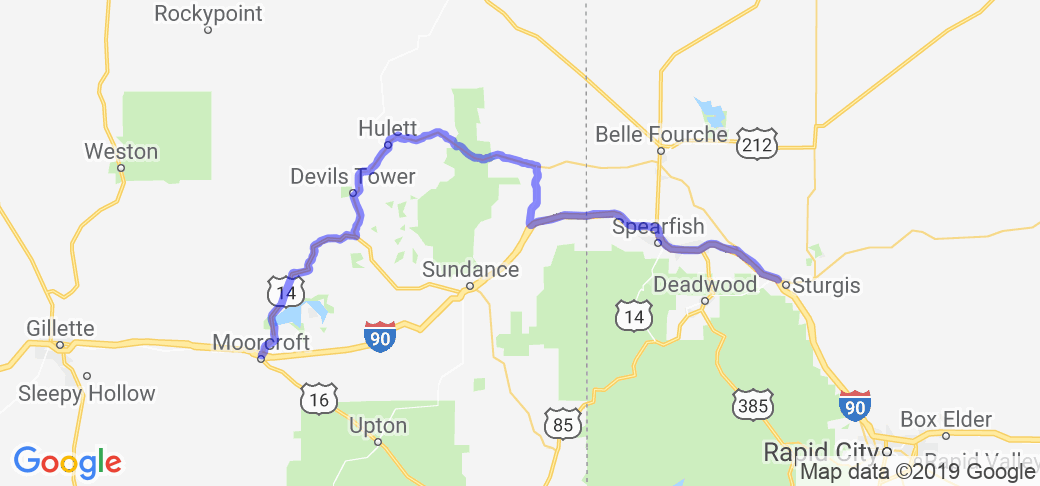 This route is designed to take you from Sturgis (South Dakota) to Devils Tower and back in a large loop that takes in this unique area of Wyoming.This route takes you from a great area in South…
4.05 out of 5
Rider Rating
4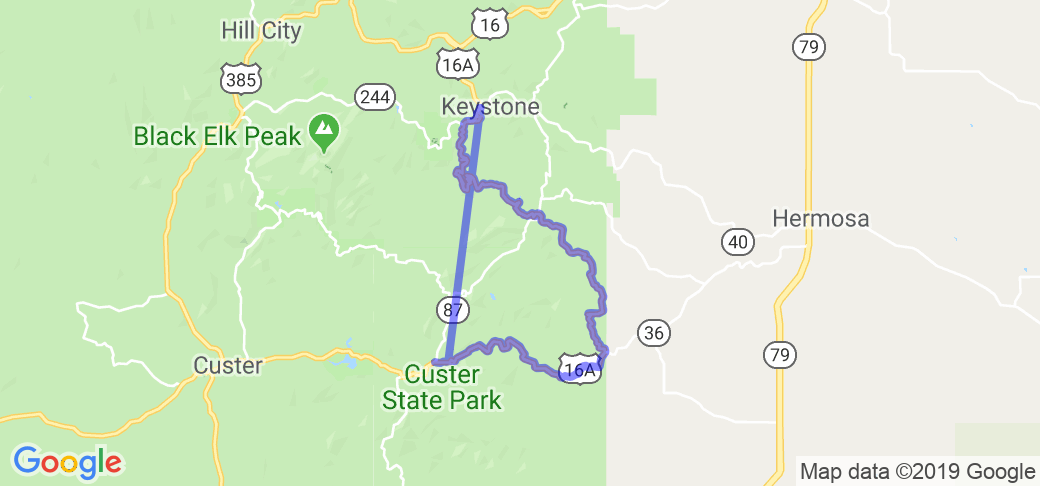 Awesome! That's pretty much all I can say about it. I've driven all over the country on some of the most scenic roads around and this one is in my top three. The Black Hills National Forest area…
4.61 out of 5
Rider Rating
5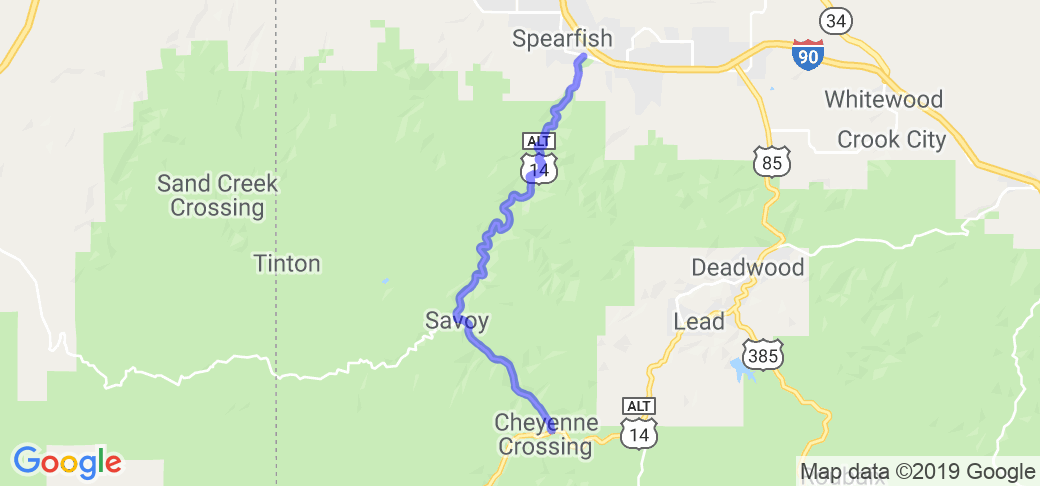 This road has excellent scenery no matter what time of year you travel, but nothing beats the colorful leaves of fall. Everywhere you turn you will see vibrant reds, outstanding golds and other…
4.89 out of 5
Rider Rating
5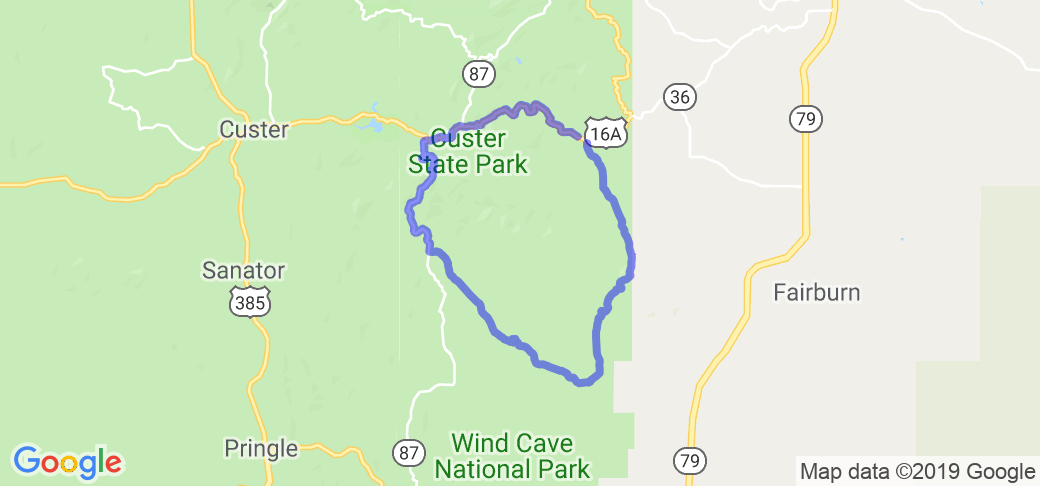 Open grasslands with rolling pine-speckled hills. You may also see North American bison, pronghorn, white-tailed deer and mule deer, elk, coyotes, burros and prairie dogs. Plenty of pull offs for…
4.6 out of 5
Rider Rating
5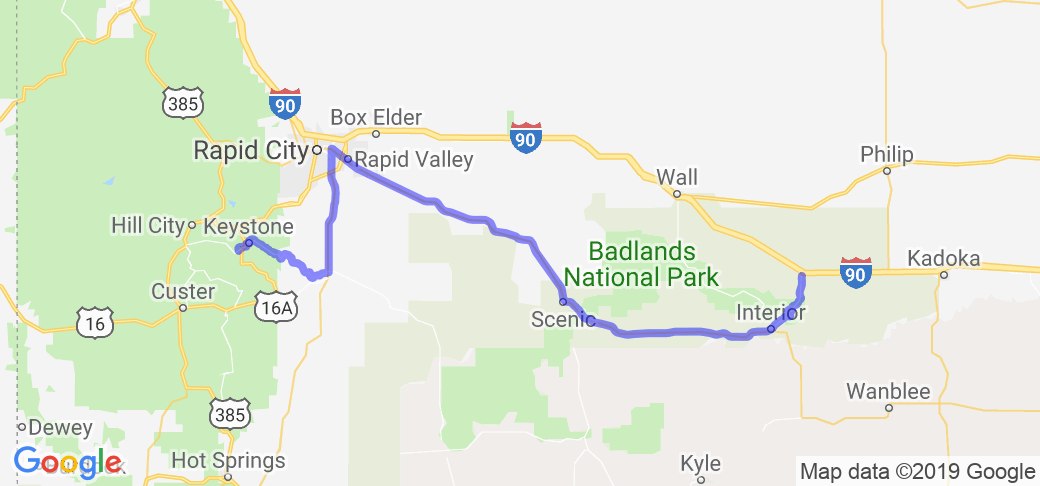 This route takes you through a part of the southwest corner of South Dakota that offers some vastly different scenery. The route starts in the eerie gray and tan starkness of the Badlands and goes to…
3.8 out of 5
Rider Rating
4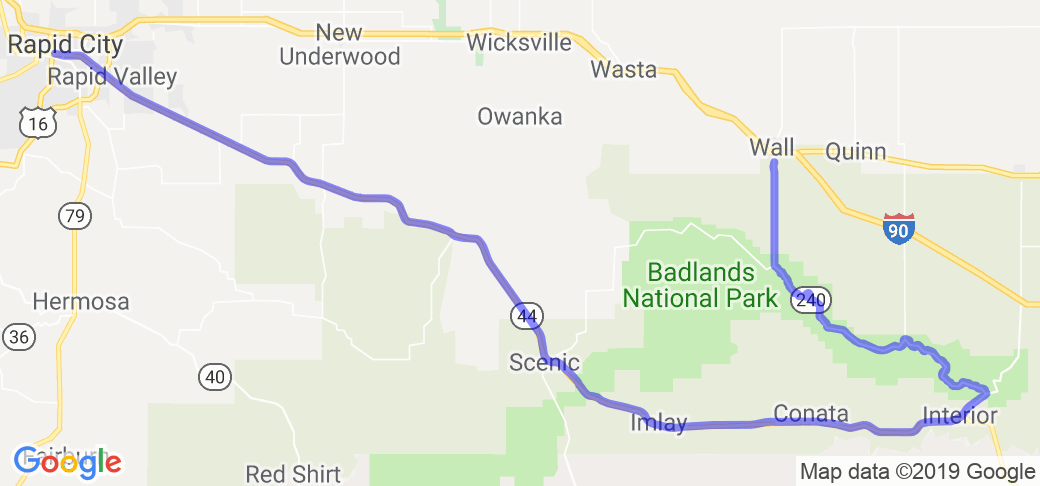 The scenery in the Badlands is almost indescribable. It is an area that has a unique, desolate and almost freighting appearance like a desert or canyon. It is something you will never forget!
4.67 out of 5
Rider Rating
5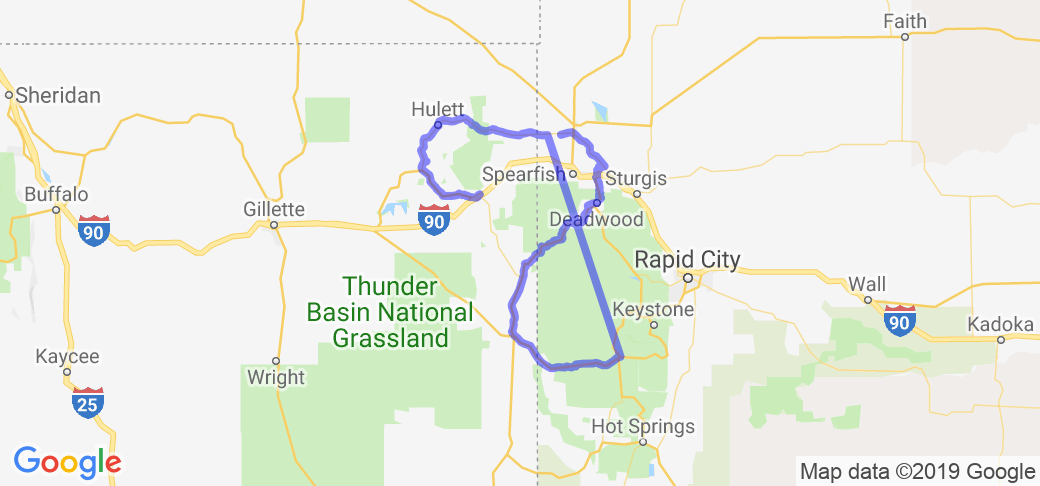 Heading west on Rt 16 from Custer, SD to Newcastle, WY is hill country with tall pines and rocky outcroppings. As you approach Spearfish, SD, you'll travel the Spearfish Canyon Road which is one…
4 out of 5
Rider Rating
4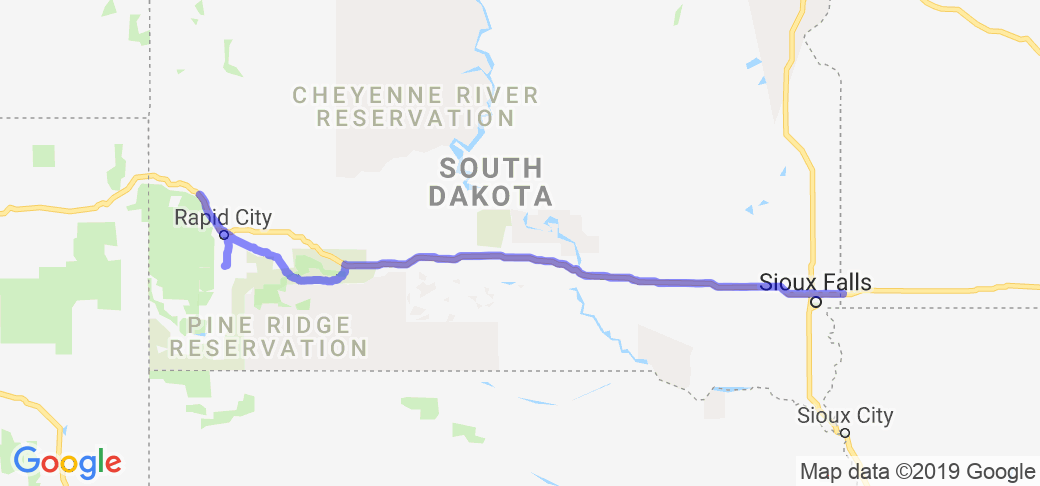 Starting at the eastern end of the state you come over the last risen rolling down toward the Missouri River near Ocoama, SD. The terrain changes from lightly rolling hills, to very extended plains…
2 out of 5
Rider Rating
2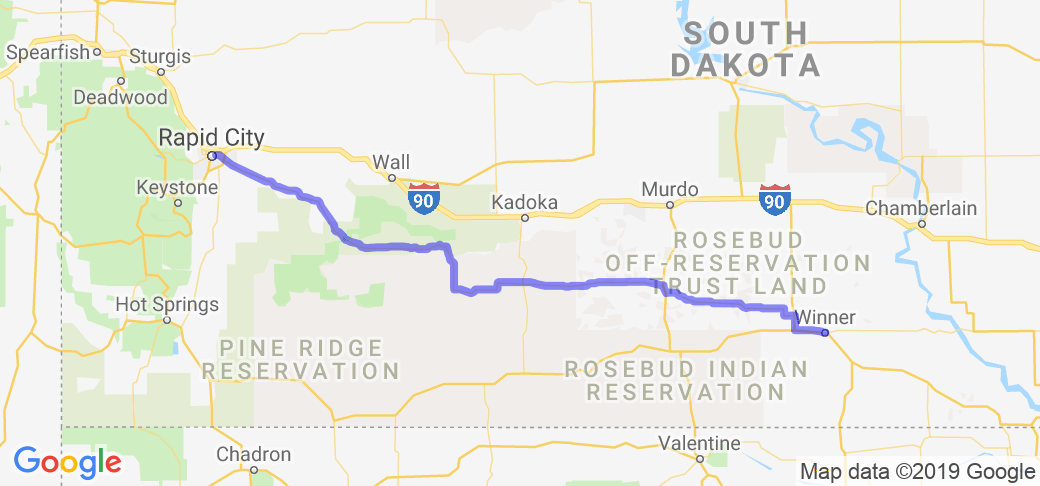 This route lets the rider from the East or Midwest really get a feel for how beautiful and inspiring the West is! Distant mountains, unusual rock formations, the Badlands, huge hills and canyons,…
4 out of 5
Rider Rating
4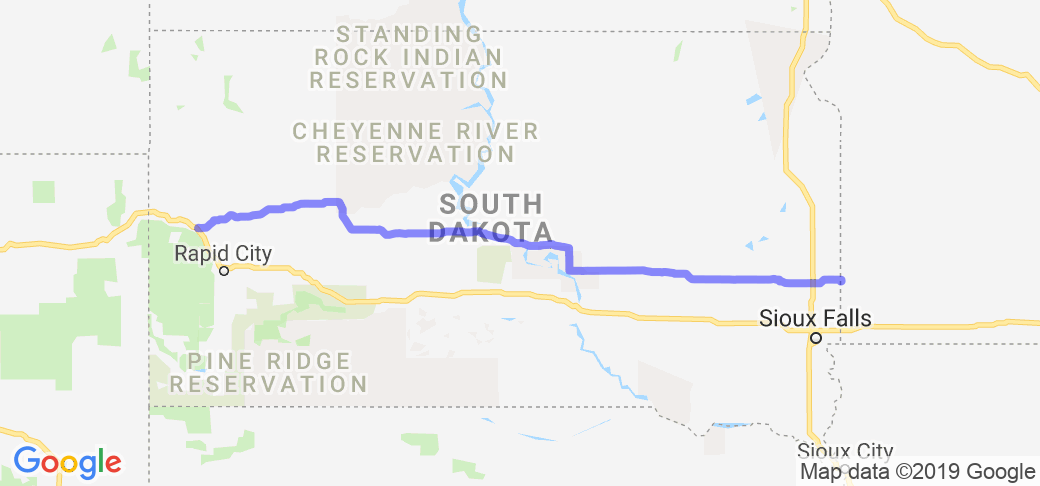 It is as scenic as South Dakota can get. It has some long sweeping curves when riding along the Missouri River.
3 out of 5
Rider Rating
3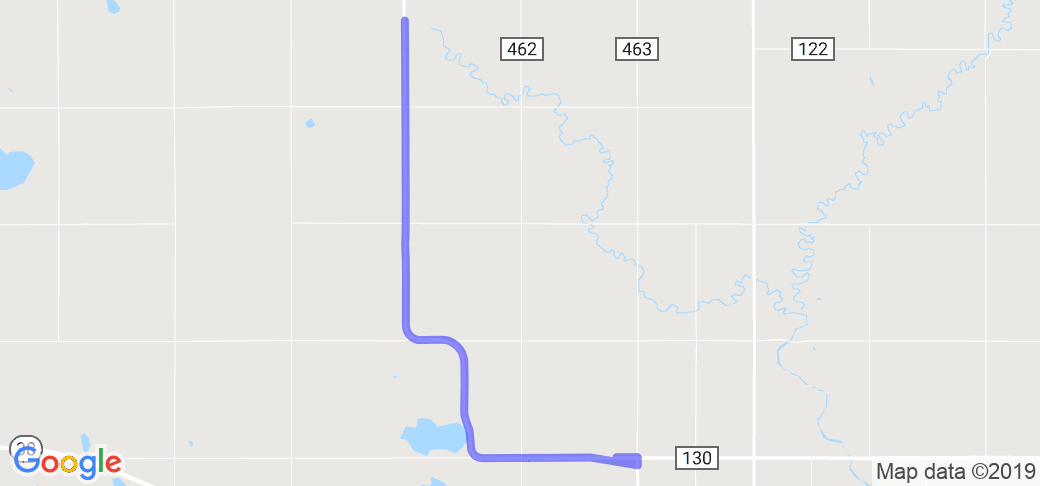 Route has not been rated yet
0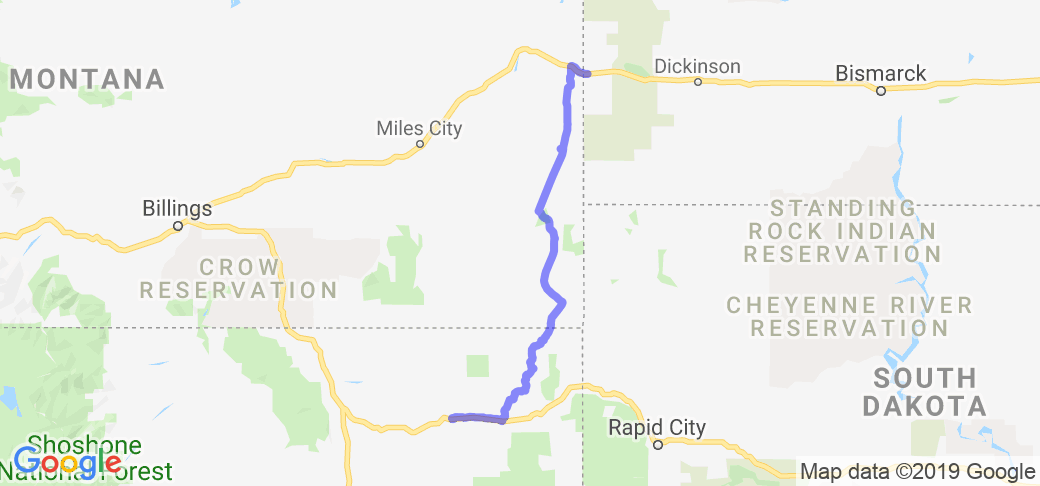 Start in rolling farm land with some small buttes from Wibaux to Baker. Baker to Ekalaka rolling hills, Ekalaka to Alzada start with pine trees and badlands views and breaks into rolling pastures…
Route has not been rated yet
0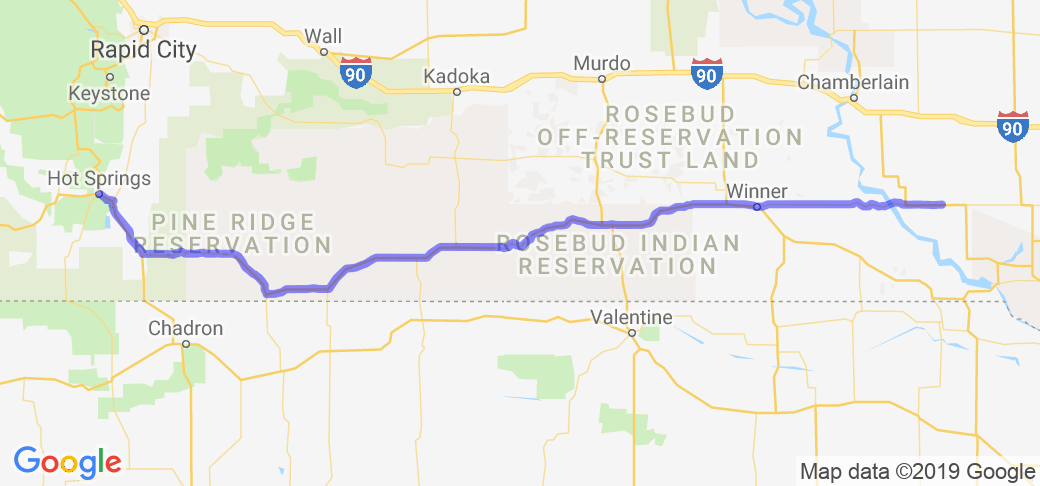 just wide open range land. it made me think about the native americans and early settlers, and what it was like getting across the country. awsome. though it is sad to see how the native americans…
Route has not been rated yet
0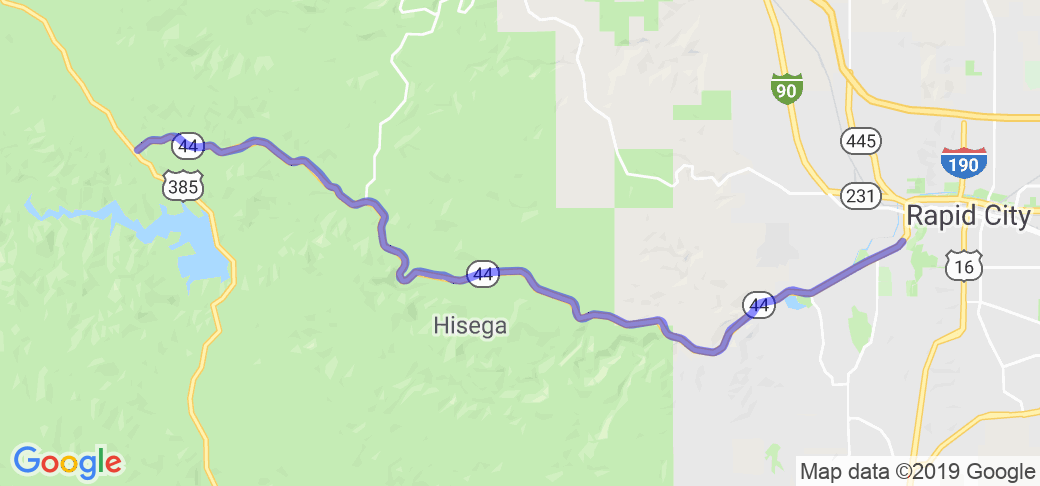 Beautifully scenic highway with turns and twists and ups and downs. Watch for wildlife as you'll be driving through the Black Hills national forest with its numerous lakes, streams, and diverse…
Route has not been rated yet
0