Motorcycle Route Author

Written Directions
Pretty easy to find and follow. Just get yourself to the route's starting point in Greenfield, OH (about 60 miles east of Cincinnati, OH). Then just take SR 41 south to Aberdeen, OH (right on the Ohio River and OH/KY border). SR 41 is well marked as it winds its way through the small towns along the way. Traffic is sparse, with 99% being cars. You will meet some Amish buggies south of Bainbridge if running during the week.
Scenery
TSR 41 has lots of twisties and sweepers, with some really nice hills to boot.
Drive Enjoyment
SR 41 has been newly paved from Greenfield to Bainbridge. The rest of the route is well maintained, little to no gravel in the turns.
Tourism Opportunities
Standard southern Ohio fare, small eateries, Amish shops from south of Bainbridge to West Union. For sure plan to eat the broasted chicken at Brown's Restaurant on US52 in Aberdeen, just west of SR41/US52 Junction.

Also check out JR's Amish Store & Deli, apprx 4 miles south of Bainbridge ... its an Amish Store with awesome deli sandwiches and there is an Amish bakery across the street - Miller's Furniture & Bakery.

Apprx 6 miles south of US32 junction, watch for billboards, right turn on Wheat Ridge Road, can't miss it. Brown's Restaurant in Aberdeen,when SR41 stops at US52, turn right and it's on the left bout a block away. "The broasted chicken alone is worth the ride"
Share Your Comments ( 6 )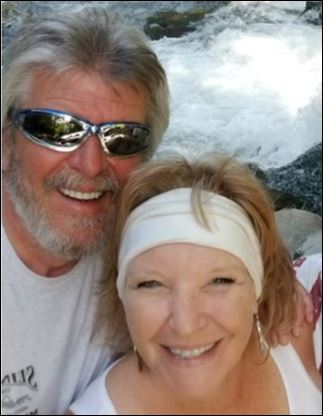 ThomSS
April 20, 2019
2054 McR Points
Nice ride... started in Aberdeen, road south to north, road was in decent shape, a little rough just outside Aberdeen and more traffic than I expected. Once we got north of SR 32 traffic thinned out. As you near Bainbridge watch for Amish horse/buggies as well as remnants horses leave behind. Country Crust Bakery about 2 miles north of little town of Cynthiana on the right is nice stop to satisfy a sweet tooth.
Was this road review helpful?
2 riders
found this road review useful

DaddyBigMan
March 27, 2016
18 McR Points
03/26/2016, clear spring day. Don't go out of your way for this one. Just a few curves and hills for as long as it is. Not bad if you are already going this direction.
Was this road review helpful?
2 riders
found this road review useful mark fitz
April 24, 2015
2 McR Points
Motorcycle Type :
Touring
Very nice ride. We rode this ride the reverse direction. I thought we had some very good scenery of a creek with small water falls, I don't believe you would have seen them heading south on this route. The road was in very good shape. The only part where the road was less than desirable was just outside of Aberdeen. Other than that I would highly recommend this ride.
Was this road review helpful?
2 riders
found this road review useful