Motorcycle Route Author
By Guest (0 McR Points)
on Jul 31, 2009
Written Directions
Starting in Winston-Salem North Carolina at the intersection of 40 West and 52 North, take US 52 north the rest of the way up the state to the Virginia border.
Scenery
As you travel along 52 North of Winston-Salem the rolling hills of North Carolina are starting so turn into mountains of Virginia. The hills let you see miles ahead of beautiful mountains roads. Pilot Mountain is along the way and really deserves to be stopped at every chance you get. It's over 3,500 feet to the top, and the pictures you can get up that high are not to be missed. In the height of the summer and late fall there is so much green around you it makes you feel truly alive.
Drive Enjoyment
It would be great except for the construction that always plagues the Winston-Salem area. Once past the city though it turns into an amazing ride with wide roads, rolling hills and good smooth pavement as you transition into Virginia.
Tourism Opportunities
Mount Airy is along the way, and that is the reason for the route name. It give the impression if you want to be part of the Andy Griffith show you just stop there. Pilot Mountain State park is alon ghte route offering cabins, tent camping, RV camping and miles of hiking trails to cruise around. It also has canoeing out of the state park if you are so inclined. IF you want to stay you need to let them know 48 hours in advance to reserve a spot. They make no exceptions.
Motorcycle Road Additional info
- View the weather forecast for this area from Yahoo weather .
Share Your Comments ( 3 ) Guest
January 10, 2010
0 McR Points
Motorcycle Type :
Sport - Touring
I agree that Pilot Mountain and Mount Airy are great destinations on a bike. I would (and do) avoid highway 52 at all costs between Winston-Salem and Mount Airy. The pavement is severely damaged. Too many tractor trailors and most importantly, just not a very nice ride. There are some fine two lane and county roads that will get you to Pilot Mountain, Mount Airy and the beautiful part of 52 past Mount Airy.
Was this road review helpful?
2 riders
found this road review useful Guest
September 8, 2009
0 McR Points
Hey guys .. think ya got a typo .. Title says "Title: Aunt Bea's Way (US 42) " But shouldnt it be "Title: Aunt Bea's Way (US 52)" ... and I have been up there many times. Very nice riding.
Was this road review helpful?
0 riders
found this road review useful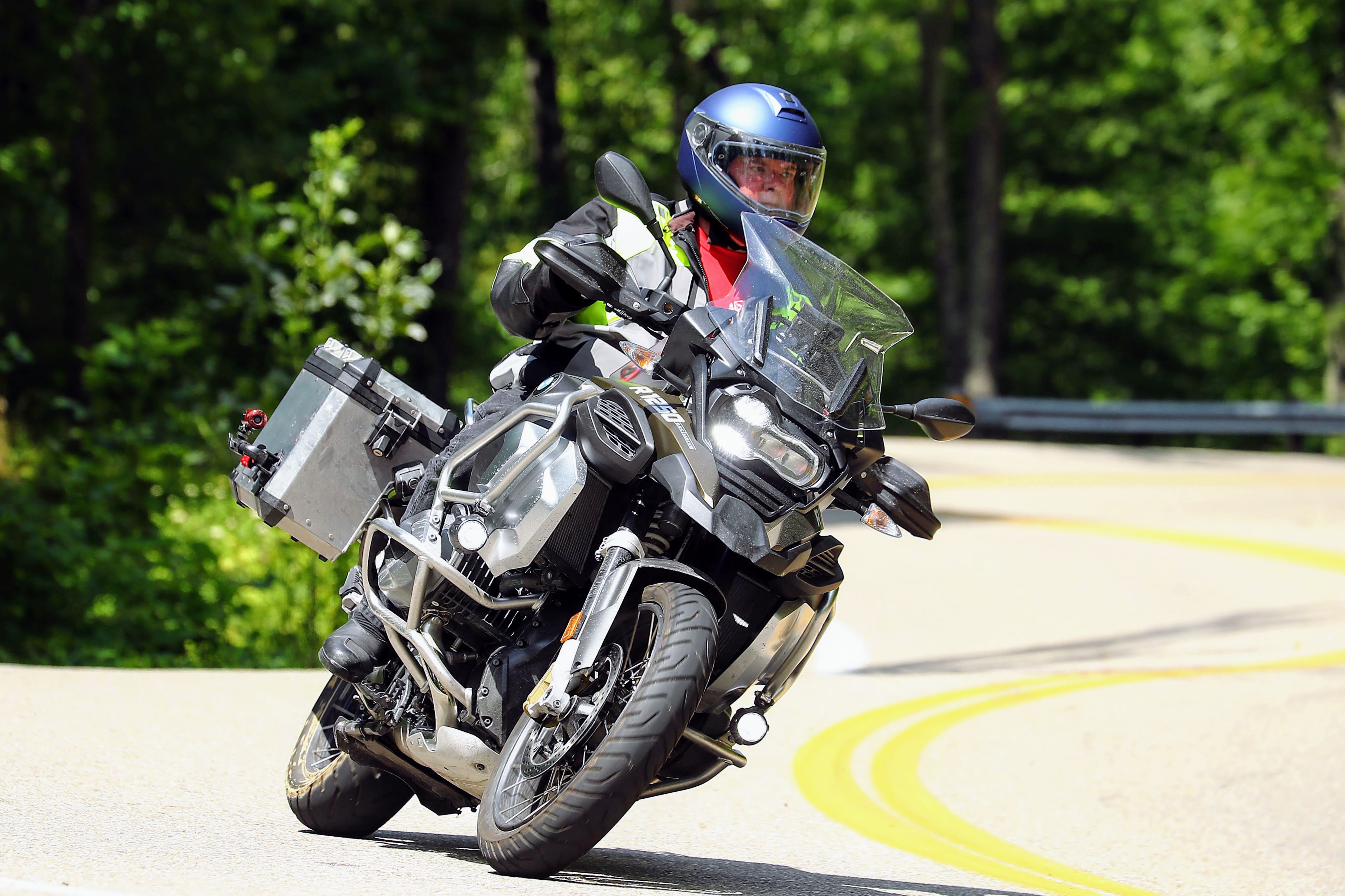 Brian Fistler
November 26, 2014
80 McR Points
Very scenic with Pilot Mountain looming on the horizon most of the way, however, if you are only following this road to the Virginia border, you are missing a great road by not following 52 up to Fancy Gap. Flowing, high-speed sweepers/twisties with 2 lanes of traffic on the way up the mountain to Fancy Gap, so if there happens to be a car in front of you, you can pass.
Was this road review helpful?
0 riders
found this road review useful