Motorcycle Route Author
By Guest (0 McR Points)
on Nov 30, 2004
Written Directions
For the best directions, go to the Seaway Trail web site and click one the "Tour Planning" section and open up the map pdf file.

The directions suggested by the submiter are as follows: "You can join the Trail at any point and follow the green and white Seaway Trail signs. You can start along Route 5 at the western end and connect to Robert Moses Parkway in Niagara Falls, then follow Route 18 and the Lake Ontario Parkway to Rochester. Continue East on Lake Road to Sodus Point, follow Route 104 to Oswego, 104B through the hamlet of Texas to Route 3 along Lake Ontario to Sackets Harbor. East of Sackets, take Route 3 to 180 to 12E into Cape Vincent and Clayton. Ride on Route 12 to Morristown, follow Route 37 to Massena for a close-up look at the Saint Lawrence Seaway."
Scenery
The 504-mile Seaway Trail along the freshwater shorelines of New York and Pennsylvania (St. Lawrence River, Lake Ontario, Niagara River, and Lake Erie) makes a great vacation ride. Some stretches open up with great water and sunset views, including Niagara Falls and the 1000 Islands. Some of the Trail's 28 lighthouses allow you to climb the towers for spectacular water views.
Drive Enjoyment
This route is a relaxing ride, mostly along secondary roads, with some city stop and go in Rochester and Buffalo. There is a great hilly stretch through apple orchards in Wayne County (mid-Trail). I enjoy traveling alone on my Harley Ultra Classic touring bike or with a small group.
Tourism Opportunities
Restaurants run from roadside stand casual to five-star hotel dining. Regional foods include Buffalo wings still made at the Anchor Bar where wings took culinary flight. Rochester is known for Zweigle's hot dog, French's mustard and Dinosaur BBQ. Just inland from the Seaway Trail's western end in New York, you will find smooth goat's milk fudge at Webb's Homemade Candies and Resort in Mayville. The Lake Ontario Wine Trail runs 100 miles of the Trail from Wolcott to Adams Center. It's Funny Cide Ale in Sackets Harbor, home of the six high school buddies who own part of the Kentucky Derby winner. In Clayton, try River Rat Cheese. You can overnight at campgrounds, B&Bs or motels/hotels. Three of the Trail's 28 lighthouses offer overnights, but you better call ahead for reservations. When you want to park the bike and hike, there are wildlife areas, State Parks, and everything from 1000 Islands boat tours and castles to Niagara Falls, historic architecture, world-class fishing, War of 1812 history... Something for everyone besides a great ride.
Motorcycle Road Additional info
- View the weather forecast for this area from Yahoo weather . - For more information on traveling the Seaway Trail, riders can go to www.seawaytrail.com. Or y
Top Images
Share Your Comments ( 5 )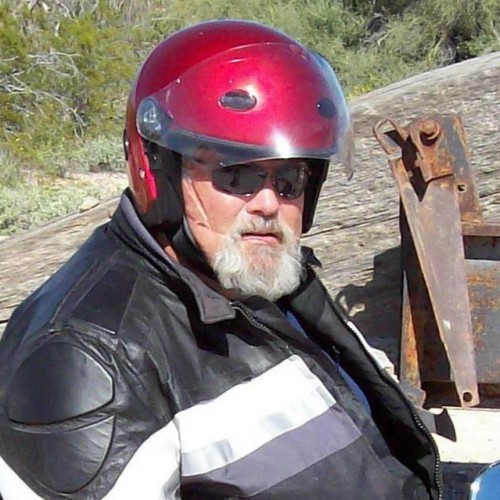 GJRonK
July 20, 2019
2267 McR Points
Motorcycle Type :
Touring
--
The good of this route is there are numerous places along 504 miles to engage in various activities. However, if one is looking for a route with either exciting riding thrill or scenic points to view while on a bike, then go somewhere else. I s
Was this road review helpful?
0 riders
found this road review useful SterlingBP
September 4, 2017
0 McR Points
Motorcycle Type :
Cruiser
As an alternative, go through Tonawanda, then East on any of the multiple secondary roads to Lockport, where an historical reconditioned "flight of five" locks on the Erie Canal lies parallel to the current double lock, raising and lowering boats 50 feet along the canal. Continue East on Rte 31 to Medina, then head north to rejoin the Seaway Trail. The roads are only average for turns and hills, but the history is worth viewing.
Was this road review helpful?
0 riders
found this road review useful Guest
October 17, 2010
0 McR Points
Motorcycle Type :
Cruiser
Very nice route. Though there are many things to see and places to eat, most are just off of this route in the nearby towns. This route can be misleading, as there little to no views of Lake Ontario from Rochester to Watertown. Be sure to stop in Sodus Point (about 30 miles East of Rochester), as there are many bike friendly places to eat and drink. They also have outdoor bands during the summer.
Was this road review helpful?
0 riders
found this road review useful