Motorcycle Route Author
By Guest (0 McR Points)
on Jun 30, 2001
Written Directions
North entrance....Go south of Billings and I-90 on highway 212 through Red Lodge (MT). About 15 minutes south of town you go UP! way up to nearly 11,000 feet. Extreme road. About 2 hrs later after going over the top and down a even narrower south decent into Wyoming, you can go West into Yellowstone Park on 212 through Cook City, or East to Cody on the Chief Joseph scenic Highway, and it is nearly as good as the Beartooth! From the East do yourselves a favor and come from Sheridan over the Bighorn Mountains(another great route!). Suggest if going South to forget Yellowstone Park and go east! Fantastic mountain route. If you gotta see the park..Turn around at Sheridan and go back in on 14 through Cody. Don't miss these roads!
Scenery
This road will curl your hair. Lotsa UP and DOWN, little guardrails, awesome scenery. You couldn't build a better route than this one! Expect to see as many bikes on this road as cars! Everything from incredible mountains, dense forest, rivers, rocks to snow and tundra. And a whole lot of "straight down"!. Photo contributed by visitor in May 09: "Beartooth Pass In August 2008."
Drive Enjoyment
Steep grades, endless hairpin curves, countless switch-backs, good pavement as no trucks, campers dare go up this one!

Photo contributed by visitor in May 09: "Bear Tooth Pass Photo - August 2007."

Photo contributed by visitor in Jul 09: "View from overlook in MT. This is a stop with resrtooms and photo ops."

Photo contributed by visitor in Jul 09: "Near the summit on 212 in MT. Rain in the distance."
Tourism Opportunities
Just lots of pullouts to peer over the edge!
Motorcycle Road Additional info
- View the weather forecast for this area from Yahoo weather .
Top Images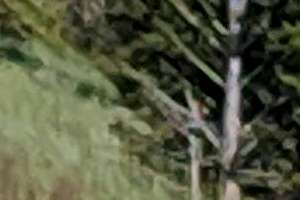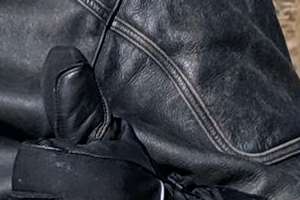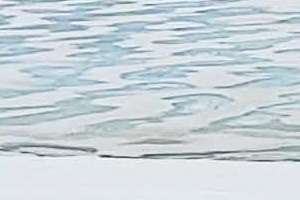 Share Your Comments ( 114 ) proberts
February 15, 2014
0 McR Points
Motorcycle Type :
Touring
It's all you've heard about and more. Breathtaking scenery. Be prepared for severe climate changes as you go over the pass. Yes, snow in the summer. Definitely should be on every touring rider's bucket list.
Was this road review helpful?
2 riders
found this road review useful Guest
August 31, 2010
0 McR Points
Motorcycle Type :
Cruiser
Rode through here the week prior to Sturgis 2010. Stayed in Red Lodge and rode from East to west. It was an amazing ride and I will definately be back. The town of Red Lodge is nice and Hotels are plentiful. We had no problem finding rooms with no reservations and they weren't very expensive. I've heard good things about Chief Joseph byway that joins up with 212 just outside Cooke City. When I go back, I am gonna try to do both rides together.
Was this road review helpful?
2 riders
found this road review useful

Charlif761
January 24, 2019
2 McR Points
Motorcycle Type :
Touring
My boyfriend and I rode the Beartooth in early July, 2016. We spent two weeks riding from Jackson Hole, through Yellowstone. On our next to last day with the bikes, I insisted we do the Beartooth. He had no idea where we were going and followed my lead. We ended up on a fanny puckering ride in the evening to Bozeman...the closest place with a room! The next morning, we headed east to Red Lodge and up the Pass. Holy cow! As someone terrified of heights, I was literally picking the seat out of my crack half way up! Lol Thank God for the GPS, so I knew what was coming. A couple of times I found myself asking where the hell the road went...only to learn it was such a sharp hairpin, it doubled back on itself! When we got to the top, my boyfriend asked if I needed to go to the restroom. I told him I had crapped myself silly and peed myself all the way up. Lol A nice older vet walked over and said, "If you think that is bad, wait till you go down!"' Lol It is a pretty hairy ride if you are height averse, but freaking magical too. There was a heat wave during our time there and we rode from bottom to top and back down in t-shirts. As South Carolinians, this can be our riding gear in JANUARY, so we were surprised to see all the riders looking like they were headed to the tundra, When we stopped for pics at Beartooth Lake, I mentioned how geared out so many riders were and wondered aloud as to why. Someone walked past and commented "First time here, huh?" I understood when less than two weeks after our ride, where temps never dipped below high 60's at the summit, there was a snowfall so heavy that it closed the entire pass! We got lucky to do this fantastic ride but missed CJ Highway This year, we aren't missing a thing...we are hitting BP, CJ Highway, Yellowstone, Glacier, Going to the Sun, Little Bighorn, and a host of other great rides on an epic "Half century Celebration!" Don't wait to do this ride, And, coming into Yellowstone from Cooke City is awesome because you will enter one of the prairies where there are normally thousands of bison roaming free. Again, magical!!!
Was this road review helpful?
2 riders
found this road review useful