Motorcycle Route Author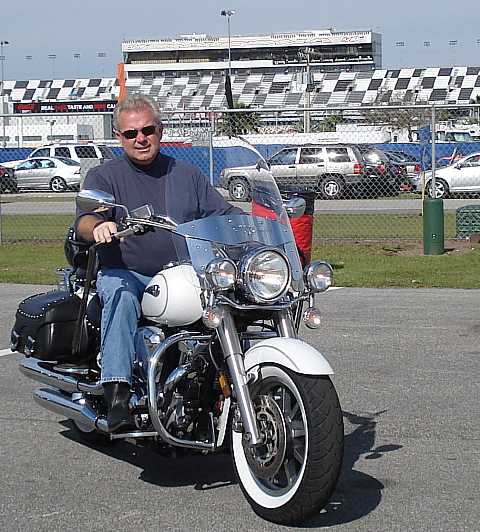 Rider Reviews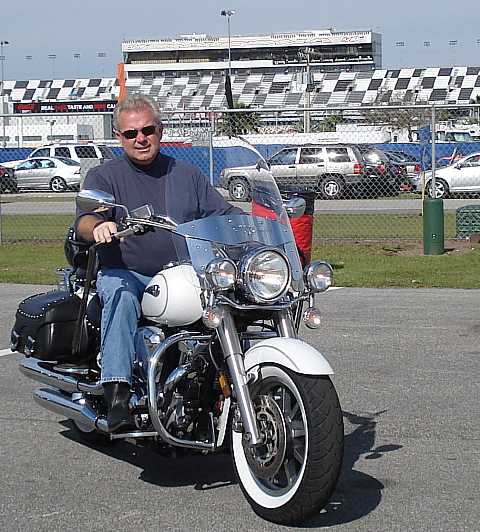 Fantastic route to run when the leaves are in the…
Written Directions
When Autumn hits North West Massachusetts there is no better riding than the Berkshire Hills, segment of the Appalachian Mountain range. NOTE: This route includes the Mowhawk Trail (the Route 2) ride, but makes a 2.5 hour loop back to Greenfield, Mass. The Best starting point for this ride, is in Greenfield, MA (perhaps at the Hampton Inn off I-91 for an early morning start). Then taking the Mowhawk Trail West (Rt. 2) through Florida, MA and on to North Adams, MA... (You can find info about that route on it own page.) This segment will takes about an hour to complete and is only 35 miles. But, during the Fall Foliage season will be very busy with "leaf peekers" going well under the speed limit,) So, speeds will be slower. There really is no other alternative, unless you start in South Deerfield Mass. and take Mass Route 116 west to Adams Mass and Route 8 there... Once in North Adams, Mass You will turn North onto Mass Route 8 - Beaver St. This is the road where you will experience major elevation changes as you follow along the Hoosic River into Vermont. Elevations will change from 800 feet to start, to over 2400 feet when you get to Route 9, near Searsburg, Vermont. This segment is only 19 miles and takes only a half hour to complete, but the scenery will be incredible! The next leg, continues on Vermont Route 9, from Searsburg to Brattleboro, VT then onto Route 142, which runs along side the Connecticut River. (NOTE: If you are pressed for time, or the weather turns bad... You can cut the ride short by jumping back onto I-91 South, back to your point of origin, or take Route 5... Both roads lead back to Greenfield. ) Taking scenic Route 142 will take 55 minutes to get back to Greenfield and it is only 29 miles. (Taking I-91 or Route 5, is only 9 miles less and takes 20 minutes & 34 minutes respectively. And, both will have a lot of traffic.)
Scenery
On the first leg, The Mohawk Trail, speaks for itself (as does the page for it...) But, it is really the lead in for the rest of the ride... There are many challenging twists and turns. (If you happen to catch it when it is not busy). And, your views will change from mountains to running along side a whitewater river then back to mountain top plateaus when you get to Florida, MA. If you want to make a mid-route stop, the town of Shelburne Falls is on a cutoff road called Maple St (just past the Mobile station.) It will take you into town with lots of shops and places to eat, then over the Deerfield river and back onto Route 2 again. (Well worth the Stop!) Continuing on Route 2 (West) will take you past Thunder mountain and trough the Mohawk Trail State Forest the non to Florida and North Adams Mass... (PLEASE NOTE: Just before you get to North Adams, while coming down from the Florida State Forest you will make a 600 foot decent in 1500 feet with a hairpin turn at the "Golden Eagle restaurant". USE CAUTION AS TRUCKS COMING UP THE MOUNTAIN NEED A WIDE SWING TO MAKE THE TURN! From there you're into North Adams and onto Beaver St (Route 8 North.) Route 8 is a scenic rural road that follows the Deerfield River and is in a valley. once you pass into Vermont, on either side of the road you'll see farms and fields, then further out are the mountains of the Green Mountain National Forest. In the next half hour, you will change elevations in the river valley at 800 feet to over 2400 feet by the time you get to Route 9. It may not sound like a lot, but if it's 75 degrees starting out you could see 60 degrees in that half hour... Bring a jacket! Coming to Vermont Route 9 and turning right (East) there is not a lot of opportunity for gas and food, but the mountains and foliage on either side of the valley will be spectacular! It is only a little further until you reach Wilmington VT. and here is another quaint New England town with lots of specialty shops and restaurants. Well worth a look around. It is also a good spot to take a rest (even though you've only be riding for 45 minutes because once you leave Wilmington, the ride gets pretty challenging again. After you pass the Southern Vermont Natural History Museum (well worth the stop too...) and Hog Back Mountain... you will have to negotiate no less than 10 major bends (greater than 90 degrees) in the road over the next 10 miles. (Sure, it's no Tail of the Dragon, but it does require paying attention...) Then you are into West Brattleboro and onto Route 142 along the Connecticut River. When you follow the River on 142 and look over to your left and across the river... You are looking at New Hampshire. Route 142 has a lot of nice scenery in it's farms and fields and small town it passes through along the way. It really is "The Road Less Traveled".
Drive Enjoyment
Western Massachusetts has done a great job on maintaining and resurfacing a lot of their roads, especially on their scenic trails. Vermont roads are not as wide, but they are a lot less traveled, and likewise, are in great condition as well... Don't be surprised if you are riding over freshly paved asphalt for most of this route, or road surfaces that have been repaved in the last year or so.
Tourism Opportunities
The first leg of this route is probably one of the most heavily traveled sight seeing routes during the fall season. Scenic overlooks, eateries, specialty shops and tourism spots for camping, hiking or just taking a break from the saddle are plentiful. along the way there are small towns and villages that all cater to tourism with their crafts, trinkets and interesting fare.
Motorcycle Road Additional info
As it was mentioned earlier, this Motorcycle Road, builds on the Mowhawk Trail (RT 2) ride, but extends that ride by making it a loop and taking riders though some of western Massachusetts' and Vermont's least traveled scenic roads. After all, while "it is not the destination, it is the journey" not only applies to sailing... it is especially true when touring on a motorcycle! If you get a chance to make the loop, (even if you don't do it in the Fall...,) please give it a try and a good review. To se this route on Google Maps... Go here https://www.google.com/maps/dir/Hampton+Inn+%26+Suites+Greenfield,+184+Shelburne+Rd,+Greenfield,+MA+01301/North+Adams,+Massachusetts/Searsburg,+VT/West+Brattleboro,+VT/Hampton+Inn+%26+Suites+Greenfield,+184+Shelburne+Rd,+Greenfield,+MA+01301/@42.7078519,-72.8997695,10.83z/am=t/data=!4m59!4m58!1m5!1m1!1s0x89e128c999735453:0xd5b4258b80e90660!2m2!1d-72.6225365!2d42.5867523!1m5!1m1!1s0x89e0b789e5ea50eb:0x4e63876b3bcc94ed!2m2!1d-73.1087148!2d42.700915!1m5!1m1!1s0x89e0eecbd3396b0b:0x6e5ece1368c9af94!2m2!1d-72.9523228!2d42.8903582!1m30!1m1!1s0x89e11b9254f858d1:0x44a58237ccdb2f!2m2!1d-72.6031466!2d42.8559151!3m4!1m2!1d-72.5591045!2d42.8520045!3s0x89e11a4e57fe589b:0x8f5b7393175a269!3m4!1m2!1d-72.5328663!2d42.7896545!3s0x89e119cfb7c8ddc1:0x7137b2434b920d4e!3m4!1m2!1d-72.4748759!2d42.7445599!3s0x89e117d2eb072a1d:0xd44aa131e61ce3de!3m4!1m2!1d-72.4820136!2d42.683972!3s0x89e13cf2465df687:0x649584c0987be409!3m4!1m2!1d-72.5057128!2d42.6381596!3s0x89e13b3b0c5b8e91:0xa1bd8707cbe51301!1m5!1m1!1s0x89e128c999735453:0xd5b4258b80e90660!2m2!1d-72.6225365!2d42.5867523!2m1!1b1!3e0!5m1!1e4