Motorcycle Route Author
By gpienk (5 McR Points)
on Dec 19, 2016
Rider Reviews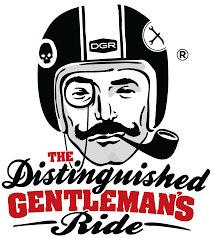 Not bad for Florida back roads riding
Written Directions
CR 41 from Dade City to CR 572 (Powell Rd) to Rt 41 into Brooksville.
Scenery
Actual hills with scenic vistas which is a rare thing in Florida. Nice sweeping turns through farms and rural residences.
Drive Enjoyment
Roads are in pretty good shape with no potholes or other obstacles.
Tourism Opportunities
Doc's in Dade City is good for lunch or dinner. There's minimal amenities along the way but it's not that far of a run. You will find a couple of gas stations, that's about it.
Motorcycle Road Additional info
I live in Florida and have been all over the state. This is as nice as it gets here in FL if you want to just enjoy your bike with something different to look at. Just a short ride in the country, notably without palm trees and beaches.