Motorcycle Route Author
By Guest (0 McR Points)
on Jun 30, 2009
Written Directions
Leave Denver via southbound Hwy #85 thru Sedalia; pick up Hwy #105 in Sedalia and head southbound to Palmer Lake-Monument. Pick up I-25 slab for a few miles as you head south into Colorado Springs and then exit southwest from I-25 onto Hwy #115 headed southwest past Fort Carson toward Canon City. Pick up Hwy #50 westbound into Canon City and 3 miles west of the Canon City head northwest on Hwy #9 across South Park. Hwy #9 meets Hwy #285 in Fairplay where want to take a right on to 285 and head northeast over Kenosha Pass back thru Bailey & Conifer and end back in Denver.
Scenery
A little bit of everything with a lot of scenery. Start with rolling foothills along the Palmer divide; a little bit of slab; then go SW of Colorado Springs past Fort Carson watching the landscape become more arid and full of bluffs. On the way back you tour the South Park basin which is one of Colorado's three most prominent & beautiful Rocky Mountain valley areas. During this ride you'll pass by the Buffalo Mountain range and return along wonderfully scenic road over Kenosha Pass.
Drive Enjoyment
Virtually great roads all the way around the Loop. It's two-laners through back country about 80% of the Loop. Blacktop all the way w/county maintenance crews keeping Hwy #115, Hwy #9 very well maintained for all internal towns.Hwy #285 is a two-lane (w/occasional passing lanes) State Hwy and is maintained maticulously due to it being one of the primary thru-ways internal in Colorado. I-25 is an Interstate and is well maintained but constantly under varied types of highway maintenance at varied portions.
Tourism Opportunities
Plenty of food stops between stretches of open range. Throughout almost the entire loop, you're never more than 30 miles from a gas/convenient store stop. However, once you turn northbound from Hwy #50 onto Hwy #9 and begin crossing "South Park"...you're out in open range. Although you're still only 40 miles /- from a given small country store or small town at any given time, it's always good to keep your tank above 1/4 tank. As you drivetheentire Loop, there are always many and varied side road picnic areas; thru South Park you have varied reservoirs, mountain ranges and state sponsored "vistas views" to stop at along with a handful of official "state reststops" etc.
Motorcycle Road Additional info
- View the weather forecast for this area from Yahoo weather .
Share Your Comments ( 4 ) Guest
April 5, 2011
0 McR Points
Motorcycle Type :
Cruiser
Yes, South Park can be a bit windy. Just get through it. It can't be rainbows and unicorns all the time. Get through South Park and the plains and it gets gorgeous again.,,and then kinda boring, and then gorgeous again. a lot like life.
Was this road review helpful?
5 riders
found this road review useful

TomRidesColorado
January 21, 2018
3 McR Points
This was a fun ride, not as cold as I expected mid January. Extremely windy during some parts as other mentioned! Would definitely reccomend.
Was this road review helpful?
1 riders
found this road review useful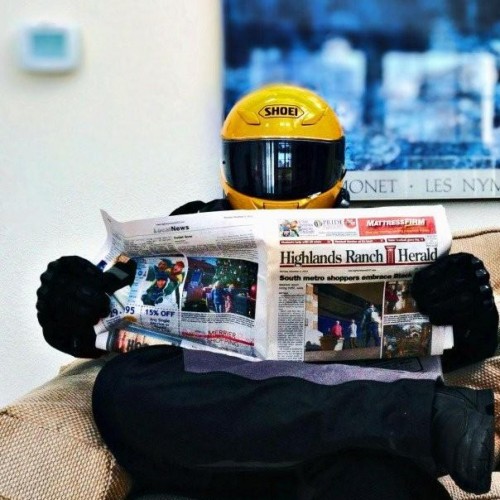 SeanD_CO
March 24, 2012
2 McR Points
I would tend to agree with Jeff. Yes, it is often windy when you come down out of the pass and head through Jefferson and Como. But like rain, wind is part of riding. That is a bit of a boring section of the ride, but mostly it is an enjoyable loop with some nice scenery.
Was this road review helpful?
1 riders
found this road review useful