Motorcycle Route Author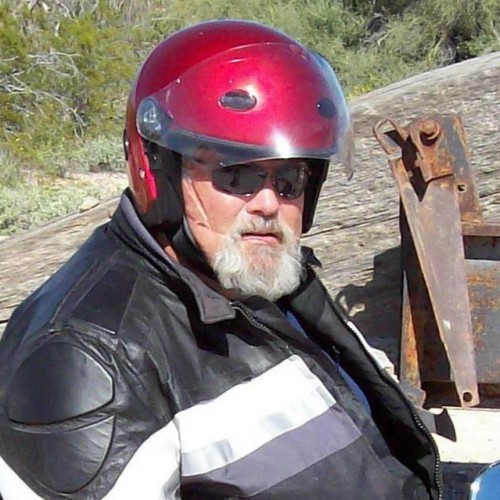 By GJRonK (2627 McR Points)
on Jul 10, 2020
Written Directions
California State Hwy. 96 is on Hwy. 299 about 40 miles east of Arcata on the coast and 100 miles west of Redding, CA. and runs about 150 miles north to Yreka. If you start at Willow Creek you'll have the sun at your back all day. Head due north for 80 miles, then the road curves and heads east along the Klamath River. The final 10 miles head south on Hwy. 263.
Scenery
What to do when one finds a gem. That is exactly what this 'Rider's Road' is all about. This is riding a gem in the most northern part of California without hardly any tourists crowding anything. It's nearby and map due north of the well-known Hwy. 36, is about the same length, same types of conifer trees and similar geology. While 36 cuts east/west across the mountain range, 96 travels north/south along the mountain ridges and along several rivers. Virtually every road along this route, except in the small towns, is on the side of a mountain. Therefore, you have a curve every time you cross where a stream flows. The big kahuna is the Klamath River which is the 2nd longest river in the state at 257 miles and is a free flowing river along here. You follow closely along its east/west route for about 60 miles, so not so much up and down, but still side to side. You'll see tourists along the way on the east/west portion swimming, rafting, kayaking, and fishing at the many pullouts.
Drive Enjoyment
90% of the road is as smooth as you can get which makes the sweeping and occasional tight curves fun and easy to stay in control. I don't know how many, but along some stretches there is turn after turn, most wider than the tight slow curves like on the Dragon, for example. There are many shady sections in the first half of the ride that during rainy periods, the wet spots will keep you awake. Some of the stretch in the last 30 miles have some tar snakes, but no potholes or sunken spots.
Tourism Opportunities
While the towns are every 30 miles, or so, they are small and no service can be guaranteed in any, although many have some food establishment. Willow Creek will always have gas and lodging, as will Yreka which has everything (although only one shop that can work on bikes that is listed). Also in Willow Creek is the Bigfoot Museum which some folks like. If you have time, the locals in the small towns are pretty friendly. Many are ancestors of the original Indians in the California mountains, so stop and visit if you can. I rate this area a 5 for those into river sports and hiking but don't want large organized campgrounds. There are a few Forest Service campgrounds and a couple of private camps. The citified crowd would rate it a 2.
Motorcycle Road Additional info
Comparing this to Hwy. 36, same curves but less traffic, more trees. To ride only one, I would pick 96. I didn't take as many photos as I would have liked as there are rarely any good shoulders to pull over on.