Motorcycle Route Author
By Guest (0 McR Points)
on Jul 31, 2004
Written Directions
From Phoenix follow US-60 to Wickenburg where I suggest you start your drive. At first Wickenburg light turn north onto state route 93. Drive 7 miles until the junction for 89 and travel north. Follow into Prescott and turn onto E. Gurley and follow 89 five miles out of Prescott, then turn east on 89A. You'll pass through Jerome. Once you have entered Cottonwood you may either continue your trip through Sedona or follow the signs to I-17 via state route 260.
Scenery
Starting just north of Wickenburg, the drive starts in a desert setting and quickly climbs the side of a mountain to enter pine country. Goes through Prescott and ends in Cottonwood with the option to continue to Flagstaff on another of the states great scenic roads. Bring water and a camera ... the views from Jerome are SPECTACULAR! In April of 2014 "Bad Bob" contributed: "The scenery on the mountain of the red rocks is phenomenal. Every turn presents a breath taking view. If you rode no other road in Arizona, this should be the one!!!"
Drive Enjoyment
Road can become steep at certain times and very twisty ... you may have to take breaks to allow your brakes to cool (depending on your speed). The road is very smooth overall. I suggest motorcycles use headlights accordingly as people speeding and "racing" through the canyons can become dangerous.
Tourism Opportunities
On certain days you can find an arts festival in Prescott which can be interesting if that's your thing. Gas stations are plentiful and can be found in Wickenburg, Prescott or Cottonwood. You'll drive through the Prescott National Forest where you can find about 10 campgrounds, numerous pic-nic areas, and places to fish and hike.
Share Your Comments ( 16 )

White Wolf
May 7, 2016
30 McR Points
Motorcycle Type :
Sport - Touring
I took this road in late April 2016. I traveled south out of Sedona. Great route! There are straight sections, but the twisties South of Jerome are fantastic. The road north of Jerome will scare those that don't like "edge of the steep cliff" narrow roads lol. It will get your attention for sure! Road condition varied, but was in good/great shape for the most part. Traffic was moderate around Jerome, but light once out of town (to the south).

The town of Jerome is just cool. Perfect little town to take a break. Built on the side of a cliff, it has great views, interesting old buildings half destroyed from the earth sliding beneath your feet and plenty of parking. If you're into old towns, this is one of the cooler ones to see. Plenty of places to eat, get a coffee, etc.

Prescott is Prescott. It's nice.

The twisty section southwest of Prescott is fantastic. Light traffic, great views, good road condition, saw 1 LEO. In the twisty section on the south end of this route you will get "forever views" as the road works down the mountain range into the valley. Very nice!

Overall, I'd say this route is a twisty route, but there are some long straight sections and the town of Prescott thrown in. A novice on a cruiser could do it, but there are some sections where the road runs right along the edge of some very steep cliffs that could be intimidating; so I wouldn't recommend it for a novice that's still a "little shaky."
Everyone else... You'll love this route!!!
Was this road review helpful?
4 riders
found this road review useful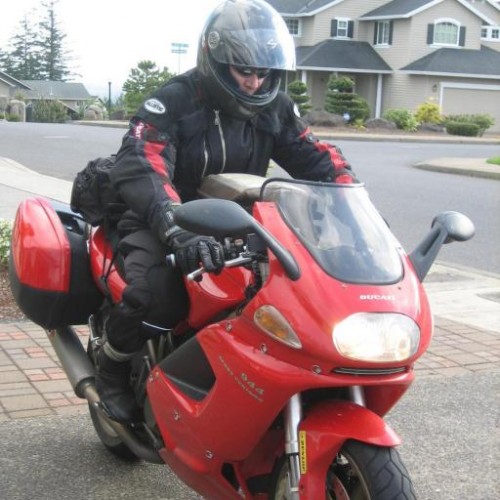 stomp944
September 11, 2011
6 McR Points
Motorcycle Type :
Sport - Touring
A three-season, all-time favorite of mine. Asphalt in good condition with few areas of potential gravel or debris. Keep an eye out for posted limits, LEO's and slow traffic through Cottonwood and Sedona. Sections of tight, fun but blissfully predictable curves running over pine tree dotted ridges, giving way to more sparsely vegetated valleys and straighter open stretches. Several towns for food or gas. Start or end either Phoenix or Flagstaff.
Was this road review helpful?
4 riders
found this road review useful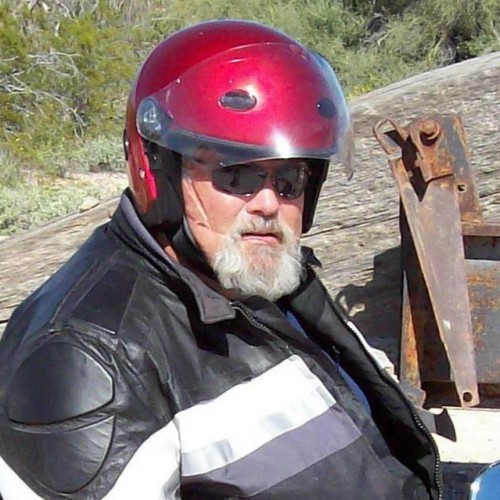 GJRonK
November 30, 2017
2268 McR Points
Motorcycle Type :
Cruiser
Considering that most bikers are interested in the riding aspect, then they will enjoy three sections most. One is the curvy road just southwest of Prescott, second is the 12 mile section west of Jerome, and last is Oak Creek Canyon to the north of Sedona (although this is not part of the mapped route). As you are just south of Yarnell, there are a couple of good curves and a good view looking southwest (best seen when coming down from Yarnell, the location of the tragic brush fire several years ago).

The variety is going from semi-arid upland desert (elevation 2-4,000') with brush and pinyon/juniper trees to conifer forest (at 5-6,000') with mostly ponderosa pine. Most of the time you are in broad valleys with mountains all around.

There are several types of towns, all crowded with tourists. The worst two are Sedona and Jerome. Sedona is more spread out and level, so the tourists have more room and there is always lots of traffic. The backdrop to Sedona consists of colorful rock ridges. Jerome is on a narrow street with shops all along. Jerome has the history of the abandoned copper mines nearby, and is more rustic. There is also a mining museum in Jerome. Parking is more problematic for bikes as the level spots are few.

Prescott is the biggest city and most traffic along the way as it includes more residents. There really isn't a lot to see in that area other than Watson Lake just north of town on Hwy. 89. The Cottonwood area is just a spread out suburb, no tourists.

So generally, the fun is in the change of scenery, a few challenging road curve sections, and most of the time not a lot of traffic on the highways. Mostly skip visiting in the towns unless you need souvenirs or to eat.
Was this road review helpful?
3 riders
found this road review useful