Illinois Organized Group Ride Information
Pink Heals Tri-Cities 5Th Annual "ride For A Reason" Motorcycle Run
#64136 Organized Group Ride
2021-06-06 to 2021-06-06
131 S Randall Rd, St. Charles, IL 60175, USA
Pink Heals Tri-Cities Chapter has once again joined forces once again with Fox River Harley-Davidson and Fire & Iron MC Station 149 in creating another motorcycle run for everyone! This event will be starting at Fox River Harley Davidson located in St. Charles and will end with our after-ride party at Brown Pub in Hinckley, Illinois! Registration begins at 9am at Fox River Harley-Davidson in St. Charles. Kickstands up promptly at 10am. $25 per motorcycle & operator, $15 per passenger. Early registration will be available prior to the run. Please follow us on Facebook or Instagram @pinkhealstricities or visit our website at https://pinkhealstricities.org *More information including times will be posted as it becomes available* Pink Heals Tri-Cities IL Chapter is a for-purpose, non-profit 501(c)3 organization that raises awareness and funds for those with cancer in our communities. When you see us at a fundraiser, it means the funds stay local in the Fox Valley and Northeastern Illinois regions. Pink Heals is operated solely by volunteers and is funded by the sale of merchandise, fundraising events and donations. We are a 100% volunteer organization. We support men, women and children of Northeastern Illinois in their journey with any form of cancer.
For more information about this Illinois Organized Group Ride:
3312229120
phtc@pinkhealstricities.org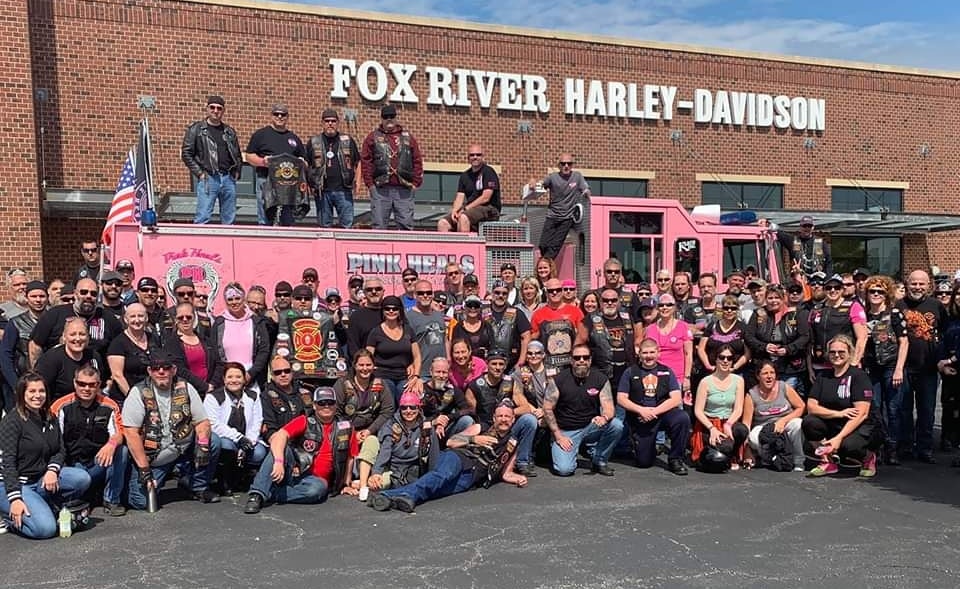 Photo & Video Gallery (0)
No Photos Or Videos Added Yet.