Motorcycle Route Author
By Cat Man (22 McR Points)
on Jun 11, 2013
Written Directions
This is US Highway 60, from Charleston to White Sulphur Springs.
Scenery
This road has it all. This road will take you over the Appalachian Mountains. From Charleston, you are following the Kanawha River. Enjoy the falls near Glen Ferris. Many of the towns in this area are very narrow, and right up to the river. As you go further east, you are climbing into the mountains, and the road is narrow and has many switchbacks. There are several overlooks, such as Hawk's Nest, to look over the river valley.
Drive Enjoyment
The road is has many steep grades, where speed is not your friend. Ride with your lower gears, and enjoy the ride. Be more cautious when the road is wet as the coal dust can make the roads slippery, especially at the switchbacks. There are many switchbacks, and narrow in places. This is a mountain road. Lots of truck traffic as this timber and mining area.
Tourism Opportunities
There are many towns along this road, all with their own charm. One needs to stop at several to enjoy what they offer. Hawk's Nest is a great stop to overlook the valley. Bring your camera, you will want to take many pictures.
Share Your Comments ( 6 )

luckylendy
July 23, 2015
2 McR Points
Motorcycle Type :
Sport - Touring
Rode most of this loop on 18 July (a Saturday) and enjoyed it. HWY 60 has some good curves on it and traffic remained light. The road conditions were a 3.7 out of 5 and we encountered very little debris of any kind. We started in Covington VA and worked our way West towards Gauley Bridge, then came back East and shot south to Beckley (New River Gorge), visited the New River bridge on HWY 19, and returned to Covington VA on back roads, totaling about 230 miles. Lots of places to stop stretch and eat. In Beaver WV we discovered great photo ops at the Beaver Barber Shop, the Beaver free clinic, and the Beaver Wash. Good call by another reviewer with regard to railroad tracks. Encountered 2 or 3 locations where tracks ran at significant angles to the road in a turn. Did notice a pretty prominent law enforcement presence on HWY 19. Even Interstate 64 in this region is enjoyable due to the significant turns and elevation changes. This route makes a good day ride, starting anywhere on the loop. Pictures to follow.
Was this road review helpful?
4 riders
found this road review useful Beekeeper
April 4, 2015
2 McR Points
One of the many nice rides in WV. Use caution at the railroad crossing near Gauley Bridge when wet.
Was this road review helpful?
3 riders
found this road review useful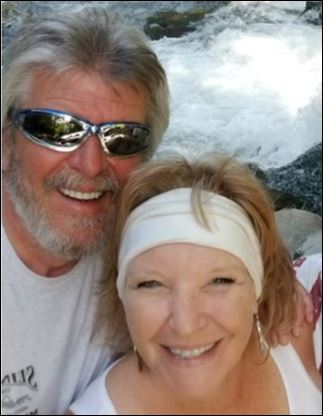 ThomSS
June 7, 2020
2294 McR Points
Motorcycle Type :
Slingshot
Picked it up off exit 96 (I-77/I-64), just rode over to Hico and down 19 to New River Gorge Bridge also rode Fayette Station Rd loop down to bottom of gorge and back up, that was nice! As for 60, pavement was so-so, they had a lot of rain over past week or so, had to careful of all the gravel in the road as well as many rough sections. Cathedral and Kanawha Falls were flowing pretty good from all the rain. It is a nice ride, very scenic, wish the road conditions were better, gonna have to hit the stretch from Hico to the east another time.
Was this road review helpful?
2 riders
found this road review useful