Motorcycle Route Author
By ToadMama (19 McR Points)
on May 16, 2012
Rider Reviews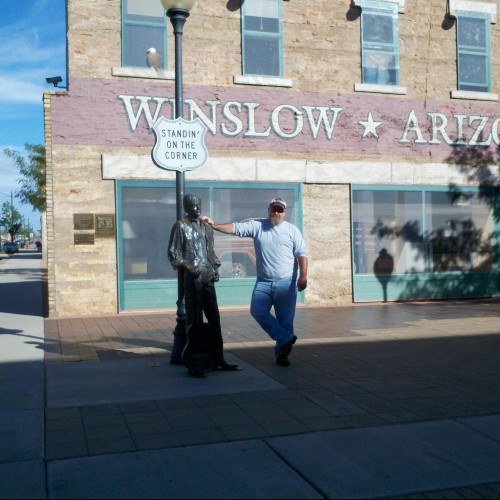 This is one of my favorite local roads. I usually…
Written Directions
START: Hume, VAEND: US-522, 5 miles north of Flint Hill, VA Hume Road / CR-635 runs south of and roughly parallel to I-66 in Fauquier County, Virginia. It actually crosses The Splendid 688 (Leeds Manor Road) in the tiny little town of Hume, VA. The 7.3-mile stretch I refer to runs between Hume and US-522. You can make it an 11.5 mile ride by starting further east where Hume intersects with Crest Hill Road about 4.5 miles south of I-66. But I find that stretch of the road straight and boring. If you are starting at the US-522 end, look for the Rappahannock Cellars vineyard sign. The vineyard/winery is located on Hume Road.
Scenery
This is a short trip, so you won't see widely varied scenery. That's why I rated it a 3. Although if you're like me and love seeing fields, barns, and cows, all with a mountain backdrop, you might think it is great. It is a very pleasant ride through rolling farmland. The 4,200-acre Marriott Ranch is on Hume Road. In fact, the Inn at Fairfield Farm, an historic B&B accessed via Hume Road, is the only B&B in the Marriott portfolio. The ranch is a working cattle operation, so you really do see a variety of cattle, including longhorns (though I don't know if they belong to Marriott).
Drive Enjoyment
Curvy and hilly, but narrow. Stick well to your side of the road and you should be okay. Quite a few nice curves, plenty of hills, and no potholes. Pavement is good, but it's a county road with intersecting gravel driveways. I've never encountered a problem, but as with any country road you'll want to be wary, especially after a hard rain.
Tourism Opportunities
The Inn at Fairfield Farm is the only real amenity. But it's a B&B, so not much to do there unless you are a guest. There are several wineries nearby, but wine tastings are ill advised for travelers. No restrooms that I have found yet, but I imagine the wineries might share their facilities if you ask real nice.
Motorcycle Road Additional info
This is not a "destination" route, just a quickie you should do if you can while in the area.