Motorcycle Route Author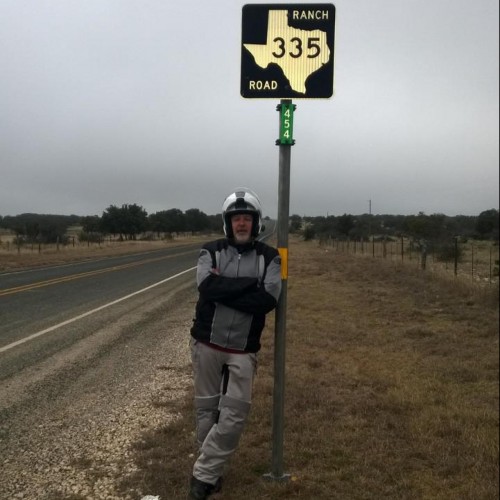 By FJRFreak (43 McR Points)
on Mar 15, 2015
Written Directions
In the middle of Big Bend National Park, take Basin Junction Road from Panther Junction Road up into the hidden Chisos Basin.
Scenery
This is a short drive but well worth the detour. Sotol plants with their 10 foot flower stalks seem to salute you as you pass and the mountains loom ever larger until they seem to surround you on all sides. Then you hit the switchbacks and climb into one of the few areas (perhaps the only?) in Texas where you can find a bear crossing sign. Enjoy the views in the Basin and your stay.
Drive Enjoyment
Very good asphalt pavement with bright paint markings and good signage. Caution during winter as they may have sanded for ice. Not a good road to attempt if snow/ice is a possibility, which should be a very rare occurrence here.
Tourism Opportunities
Chisos Mountain Basin has both a restaurant and a convenience store and public facilities. Also, good parking and places to rest and stroll. However, no gas up there but gas is available at Panther Junction.
Share Your Comments ( 2 )

Jerry
January 9, 2019
34 McR Points
Motorcycle Type :
Cruiser
I have the Chisos Mountains four times in the last ten years and they seem to get more scenic and beautiful every time. There are just enough trees to be pretty but not so many as to block your view of the surrounding mountains. The restaurant at the Chisos Basin has great Chicken Fried Steak for the price you would pay at a fast food joint. Bring your Camera !
Was this road review helpful?
0 riders
found this road review useful 75220CL
October 15, 2015
0 McR Points
Motorcycle Type :
Cruiser
This is a very nice and scenic ride. The Chisos Mountains look like they just popped up out of nowhere (actually, everything else eroded from them), but the approach to the is ride is very scenic. The ride itself is a nice ascent into the mountains - slow tight curves, 10 mph for some, with signs to slow down for Black Bears and other wildlife.

Beautiful scenery at the Chisos Mountain Lodge - there are accommodations, restaurant, visitor center and gift shop.

Definitely do this ride if you're in Big Bend National Park.
Was this road review helpful?
0 riders
found this road review useful