Motorcycle Route Author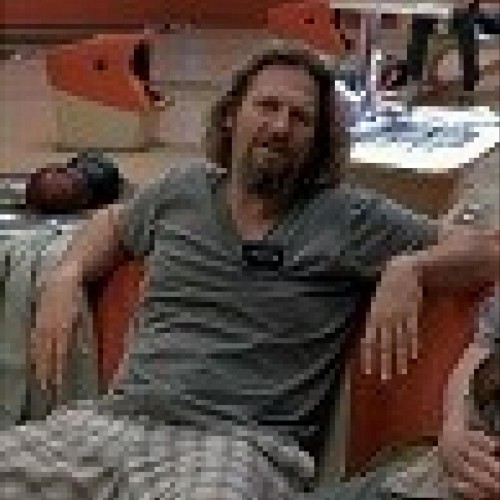 By Akumu (2905 McR Points)
on Dec 27, 2013
Rider Reviews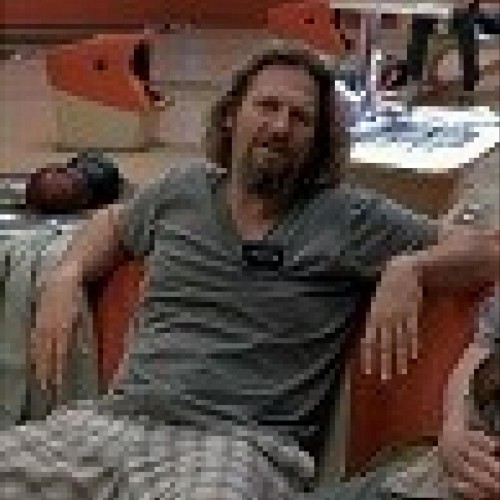 Southwest PA is not especially known for it's…
Written Directions
If you're coming from the north you want to take 331 to 231. 221 is just to the left after crossing the bridge on 231. (The sign for 221 was down the last time I was there.) It's not easy to miss, though. 221 off of 231 leads up a steep hill on the left.
Scenery
About a 3.5 I'd say. Some nice high up elevations with farmland and valleys on either side of you. It also drops down into the low lands and meanders with a creek for awhile. A good cruising road, in that regard.
Drive Enjoyment
The road varies from 3 to 4 stars. Pavement is in decent shape up to good shape with no real problems aside from right near 231 where there's a dip on the north bound lane of the road. Take care.
Tourism Opportunities
None. Short of the towns you pass through, specifically when passing by US 40 and I-70 for gas and food there's nothing on the route it's self in the way of amenities besides some covered bridges off to the side.
Motorcycle Road Additional info
A pretty good road in it's own right. It's not that far from Waynesburg or Washington, so it's not exactly and all day ride to get there from a city. It's sister road 231 makes for a great loop, and even bigger and more fun loop than listed on this site.
Top Images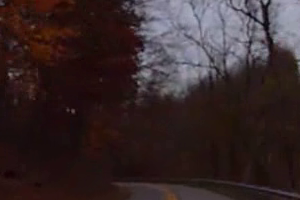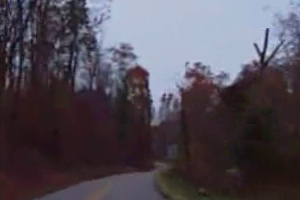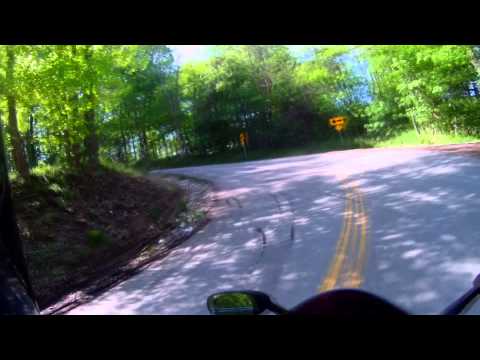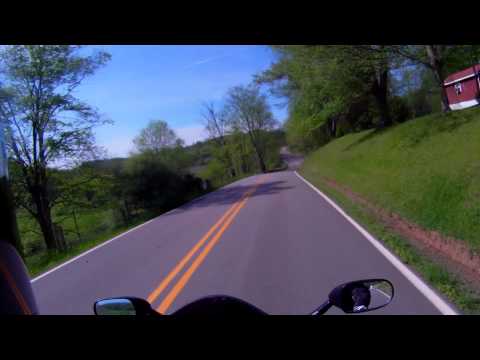 Share Your Comments ( 1 )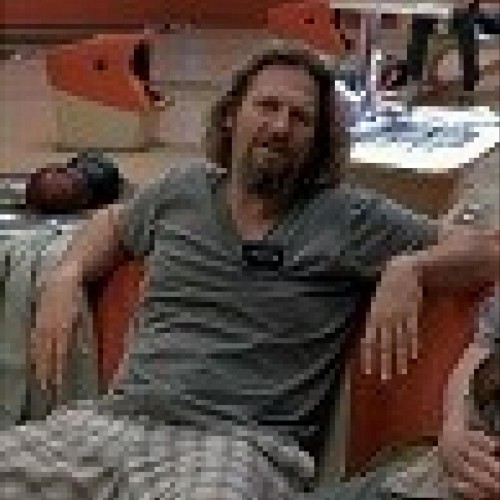 Akumu
December 29, 2013
2905 McR Points
Motorcycle Type :
Sport - Touring
Southwest PA is not especially known for it's twisties, but rather it's access to twisties. However, when the weather is cold out I don't want to ride my typical 450 miles loops so I stay closer to home with routes like this, 231, 130 and such. All solid rides that aren't especially challenging, but good enough to keep you entertained until the weather warms up and allows you to expand your mileage. (Or perhaps time is an issue and you want to stay closer to home for that sake.) Regardless, this is a solid road, never really boring, but not exactly challenging either. The stereotypical cruiser ride would like this road.
Was this road review helpful?
1 riders
found this road review useful