Motorcycle Route Author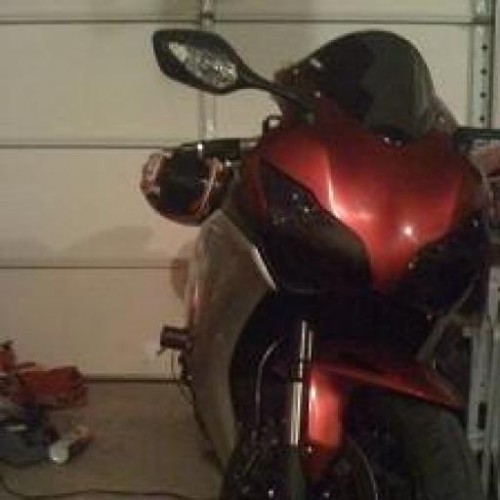 Written Directions
https://maps.google.com/maps?saddr=State Route 74, Dallastown, PA 17313&daddr=39.8810609,-76.673536 to:PA-214 W/Dunkard Valley Rd to:State Route 2089/Swamp Rd to:Swamp Rd to:Church Rd/State Route 2050 to:Felton Rd/Red Lion Ave/State Route 2079 to:Brownton Rd/State Route 2056 to:State Route 74 N to:39.896709,-76.532002 to:Craley Rd/State Route 2037 to:Craley Rd/State Route 2037 to:PA-425 S/Furnace Rd to:PA-425 S/Furnace Rd&hl=en&ll=39.912633,-76.435318&spn=0.356294,0.7481&sll=39.837277,-76.399484&sspn=0.044586,0.093513&geocode=FXbeYAIdDmtu-ym3fosviuzIiTHKaDLqi4TMZw;FWSJYAIdAA5u-ynnSfr4OIjIiTEAalsC1JirMg;FRxNYAIdIBFu-w;FZUPYAIdgWNu-w;FePXXwIdMOVu-w;FZ-ZXwIdGYZv-w;FQBzYAIdOnlv-w;FRKLYAId0Chw-w;FQy5YAIdEMZv-w;FYXGYAId3jZw-ynvBRLHJIHIiTGKKRwKD6q1EA;FUjSYAIdSJxw-w;FT8EYQIdgOBw-w;FWbWYAId_y1y-w;FSPIXwIdpyty-w&mra=mi&mrsp=13&sz=15&via=1,9&t=m&z=12 Driving directions to PA-425 S/Furnace Rd Via Hess Farm Rd, Pleasant Grove Rd - remove all State Route 74 Dallastown, PA 17313 1. Head southwest on S Franklin St toward W Cherry Ln 0.8 mi 2. Turn left onto Honey Valley Rd 0.8 mi 3. Turn left to stay on Honey Valley Rd 0.7 mi 4. Turn right onto Hess Farm Rd 0.7 mi 5. Take the 1st left onto Iron Stone Hill Rd/State Route 2087 1.6 mi 6. Turn left onto PA-214 E/Dunkard Valley Rd 30 ft 4.6 mi - about 12 mins PA-214 W/Dunkard Valley Rd 7. Head northeast on PA-214 E/Dunkard Valley Rd toward Highbourne Pl Ln 0.6 mi 8. Turn right onto State Route 2089/Swamp Rd 1.6 mi 2.2 mi - about 6 mins State Route 2089/Swamp Rd 9. Head southeast on State Route 2089/Swamp Rd toward PA-216 W/Seaks Run Rd Continue to follow Swamp Rd 2.1 mi 2.1 mi - about 4 mins Swamp Rd 10. Head southeast on Swamp Rd toward Main St 30 ft 11. Take the 1st right onto PA-24 S/Main St 0.8 mi 12. Turn left onto Church Rd/State Route 2050 1.9 mi 2.8 mi - about 7 mins Church Rd/State Route 2050 13. Head southeast on Church Rd/State Route 2050 toward Century Farms Rd/Cross Roads Ave/State Route 2079 26 ft 14. Take the 1st left onto Century Farms Rd/Cross Roads Ave/State Route 2050/State Route 2079 Continue to follow Cross Roads Ave/State Route 2079 1.8 mi 15. Turn left onto Cross Roads Ave 0.7 mi 16. Continue onto Red Lion Ave/State Route 2079 0.2 mi 17. Turn right to stay on Red Lion Ave/State Route 2079 Continue to follow State Route 2079 1.6 mi 4.4 mi - about 9 mins Felton Rd/Red Lion Ave/State Route 2079 18. Head north on Felton Rd/Red Lion Ave/State Route 2079 toward Brownton Rd/State Route 2056 13 ft 19. Take the 1st right onto Brownton Rd/State Route 2056 1.0 mi 20. Turn left to stay on Brownton Rd/State Route 2056 253 ft 21. Take the 1st right to stay on Brownton Rd/State Route 2056 1.3 mi 22. Slight right to stay on Brownton Rd/State Route 2056 0.4 mi 2.8 mi - about 7 mins Brownton Rd/State Route 2056 23. Head west on State Route 74 N toward W Snyder Corner Rd/Trinity Rd 1.6 mi 1.6 mi - about 2 mins State Route 74 N 24. Head northeast on Pleasant Grove Rd 3.2 mi 3.2 mi - about 8 mins Craley Rd/State Route 2037 25. Head northeast on Craley Rd/State Route 2037 toward Canning House Rd/State Route 2039 1.3 mi 1.3 mi - about 2 mins Craley Rd/State Route 2037 26. Head north on Craley Rd/State Route 2037 toward PA-425 S/Burkholder Rd 13 ft 27. Take the 1st right onto PA-425 S/Burkholder Rd Continue to follow PA-425 S 5.0 mi 5.0 mi - about 7 mins PA-425 S/Furnace Rd 28. Head southeast on PA-425 S/Furnace Rd toward Shenks Ferry Rd 2.6 mi 29. Turn right to stay on PA-425 S/Furnace Rd Destination will be on the left 3.9 mi 6.5 mi - about 9 mins PA-425 S/Furnace Rd
Scenery
Covers most of York's farm land while following an outside loop of the cities of Redlion and Dallastown.
Drive Enjoyment
great quality roads on most days, always keep an eye for areas that gravel may be washed up on the roadway. if it hasn't rained lately it is going to be a great run!
Tourism Opportunities
you will go though a few small towns, Crossroads, Felton, Redlion, Dallastown, Broggueville and Plesant view.
Motorcycle Road Additional info
We often ride this route on our way back from Ephrata's monthly breakfast meet, once coming back accross the bridge you can pick up 624 in Wrightsville