Motorcycle Route Author
By Guest (0 McR Points)
on Apr 30, 2009
Written Directions
You can begin in Mt. Vernon and take Rt. 36 east, although you can bypass the city traffic and start the ride east of town where Rt. 308 meets Rt. 36. Head east on 36 and begin watching for Rt. 715 after you have passed the town of Millwood, it veers off to the left. After crossing the dam, 715 reconnects with Rt. 36. Turn right (west) to head back. If you like, take Rt. 229 back to Mt. Vernon. It is not quite as smooth as 36 but it is a bit more scenic with less traffic.
Scenery
Rt. 715 is a twisty rural road that winds through the fertile flood plane of the Walhonding and Mohican rivers with the foothills of the Appalachians in the distance. The road actually crosses the Mohawk Dam and the view can be seen for miles.
Drive Enjoyment
Some of the curves on 715 can be tricky, take it easy and watch for deer and gravel. Most of the roads are in very good shape and Rt. 36 is very smooth.
Tourism Opportunities
You are only a few miles from Mt. Vernon which has gas and all the food you could want. There isn't much except scenery and the ghosts of native Americans along the most of the ride. If you want to return along Rt. 229, there is a great little steak and rib place in Newcastle.
Motorcycle Road Additional info
- View the weather forecast for this area from Yahoo weather .
Share Your Comments ( 8 )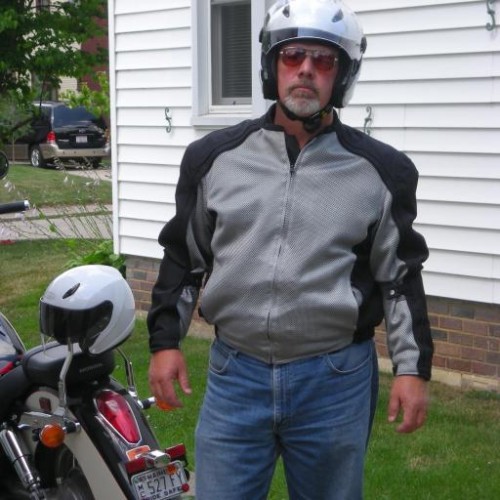 Bludy L
January 4, 2018
24 McR Points
Motorcycle Type :
Sport - Touring
I found it interesting reading the reviews here as they go back almost 10 years. During that time the road surface has changed from year to year. As of summer 2017 the road surface was mostly in good shape and though paved or resurfaced by chip and seal in the not too distant past some sections are pretty rough. Still you can proceed at a pretty good clip along most of the route. Mohawk was built to hold back water during flood events so after a stretch of big rains the valley can be inundated. Watch for deer and when you reach Mohawk Dam continue on to Warsaw and get a bit to eat at Roberta's Diner. For being out in the sticks it is surprisingly good.
Was this road review helpful?
0 riders
found this road review useful Graves
March 19, 2015
0 McR Points
Motorcycle Type :
Cruiser
I made this a part of our trek from NW to SE Ohio and on the way back last summer. Nice little stretch of road that runs along the base of the hilly area surrounding it. The road was in decent condition. No sweat. Stopped at the Mohawk dam for a minute. Cool ride if you're in the area.
Was this road review helpful?
0 riders
found this road review useful kawi636
July 29, 2014
2 McR Points
This road has been re-paved since the older reviews. The surface is clean and smooth all through out.

Fun ride. Decently twisty with an easier section near the middle.
Was this road review helpful?
0 riders
found this road review useful