Motorcycle Route Author

Written Directions
I got on Route 800 just south from I-70 (which is near the town of Barnesville, OH). There is just a gas station at off ramp when you get off of I-70 but Barnesville is just down the road and has more to offer. The twisty, fun part of the road doesn't start till south of Barnesville. i took a couple of side trips off 800 down 145/556 and circled back onto 800 from 536/78. When you get past Woodsfield you will be traveling through the Wayne National forest.
Scenery
Very scenic beautiful views. The part i drove passed through the southern ohio rolling hills with some farms and wooded areas mixed in. i live in farm country and usually not real receptive to country views as i see it everyday but 800 and had me saying "isn't that pretty."
Drive Enjoyment
Great quality pavement and maintenance on this road. I wouldn't hesitate to ride the stiffest roughest riding bike/car. Lots and Lots of high speed sweepers and smooth curves. not a lot of passing opportunities so if your stuck behind someone, use the chance to pass when its there, don't hesitate or you'll be stuck for awhile.
Tourism Opportunities
Not a lot of amenities or stop as only small towns dot along the road. No real chain restaurants, just mom and pop stops and gas stations. Nice chance to get away from the cookie cutter towns along the interstate though.
Share Your Comments ( 4 )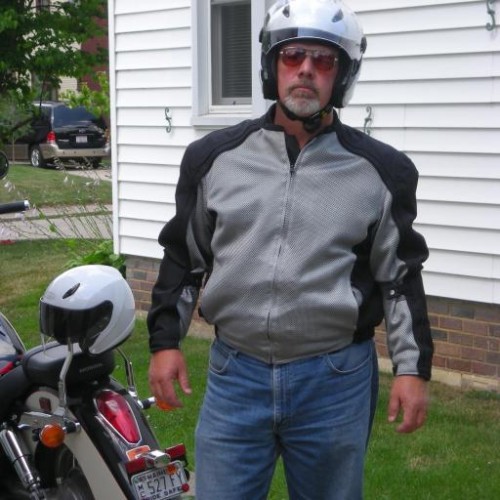 Bludy L
January 4, 2018
24 McR Points
Motorcycle Type :
Sport - Touring
Like most roads in this area 800 has almost continuous curves from start to finish. It alternates between ridge crests and valley bottoms so there's a lot of up and down. There are many blind hill crests where you don't know if it's straight, left or right so slow down a bit at the top. The things that make if fun for riding make it a bummer if you get behind a truck because there you'll stay. Barnsville is your best bet for food along the way.

Update from Ohio's Road Ranger (July 30th, 2020): As of June 2020 Route 800 from Sisterville to Woodsfield is in good shape. Fair or better pavement. Check www.OHGO.com for updates, and I'm uncertain of the condition north of Woodsfield, but as of a year or two ago it was good up to Barnesville.
Was this road review helpful?
2 riders
found this road review useful

I RYD
March 30, 2015
157 McR Points
Visit the historic Fly Ferry Landing in Fly, Ohio. Operating since 1815, the ferry is the longest continuous working mode of transportation in Monroe County and one of only four remaining on the Ohio River between Pittsburgh and the Mississippi River. It is the only one in operation along the 277 miles of river bordering West Virginia.
The Fly Landing is located on the apex of the longest straight stretch on the Ohio River called the "Long Reach." The landing is near the site where George Washington encamped during a survey trip to the west on Oct. 25, 1770. It is owned and operated by the City of Sisterville, WV.
Address
Fly Ferry Landing
SR 7
Fly, OH 45767

Phone Number(s)
Local Number: (740) 472-5499
Hours
Sunday: 9:00 AM - 6:00 PM
Monday: 6:00 AM - 6:00 PM
Tuesday: 6:00 AM - 6:00 PM
Wednesday: 6:00 AM - 6:00 PM
Thursday: 6:00 AM - 6:00 PM
Friday: 6:00 AM - 6:00 PM
Saturday: 9:00 AM - 6:00 PM
Special Hours: Weather permitting.

Admission
Cars: 3.00

Parking
Cars: 3.00
Was this road review helpful?
2 riders
found this road review useful forsenik
November 25, 2011
2 McR Points
Motorcycle Type :
Sport - Touring
I have ridden this road several times now and in both directions. In 2011 then have started a complete repaving job. The road was very good in its old state but now it is repaved it is awesome.

This road is good for most riders. If you want to drive slow and enjoy the scenery, there is plenty to see. If you want to enjoy the twisties and sweepers you can do that without the need to go north of the speed limit and there is little in the way of traffic to impeded your enjoyment!

At the south end of Route 800 is a ferry over the Ohio River to Sistersville WV for $3.00. It is worth the $3.00 to head south and continue the adventure in WV
Was this road review helpful?
1 riders
found this road review useful