Motorcycle Route Author

Rider Reviews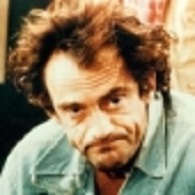 Very scenic area, take ferry ride at the end of…
Written Directions
Stillwater - turn on Lake Road, stay straight until Saratoga lake. Turn right, stay along the lake until you get to the north end. Here you can go up to Wilton and head towards 9N by Gilbert Road, take a left on 29, then a quick right on Weibel. If you want a quick stop, plenty of places in Wilton, then head west on 50. If you take the first right and a quick left after crossing 87 you can go by a nice little small pond/lake, hop on route 9 for a 1/10th of a mile and take a left onto Daniel road to 9N. After that it's just a ride through Corinth, Lake Luzerne, and Lake George up to Ticonderoga. Then after going through the town you can go back south on 22 until it means up with route 4 in Whitehall. Keep south on route 4 through Fort Edward, Hudson Falls, Schuylerville back down to Stillwater.
Scenery
From Stillwater, you get to ride by Saratoga Lake, up the casual 9N up the West side of Lake George to Ticonderoga. The ride back is just a straight 55mpg ride down route 4 just to wrap up the day.
Drive Enjoyment
9N from Saratoga up to Ticonderoga, especially from Lake George up around the lake has the scenery, twists, turns, hills. All around a great stretch of road. Route 4 back down is just a standard 55MPH back down, fairly straight, and just some 30MPH stretches through towns that can be used as breaks.
Tourism Opportunities
Depending on when you start, it makes for a decent day trip. Stop for lunch at Lake George or Ticonderoga to give yourself a great food break for the day trip.