Motorcycle Route Author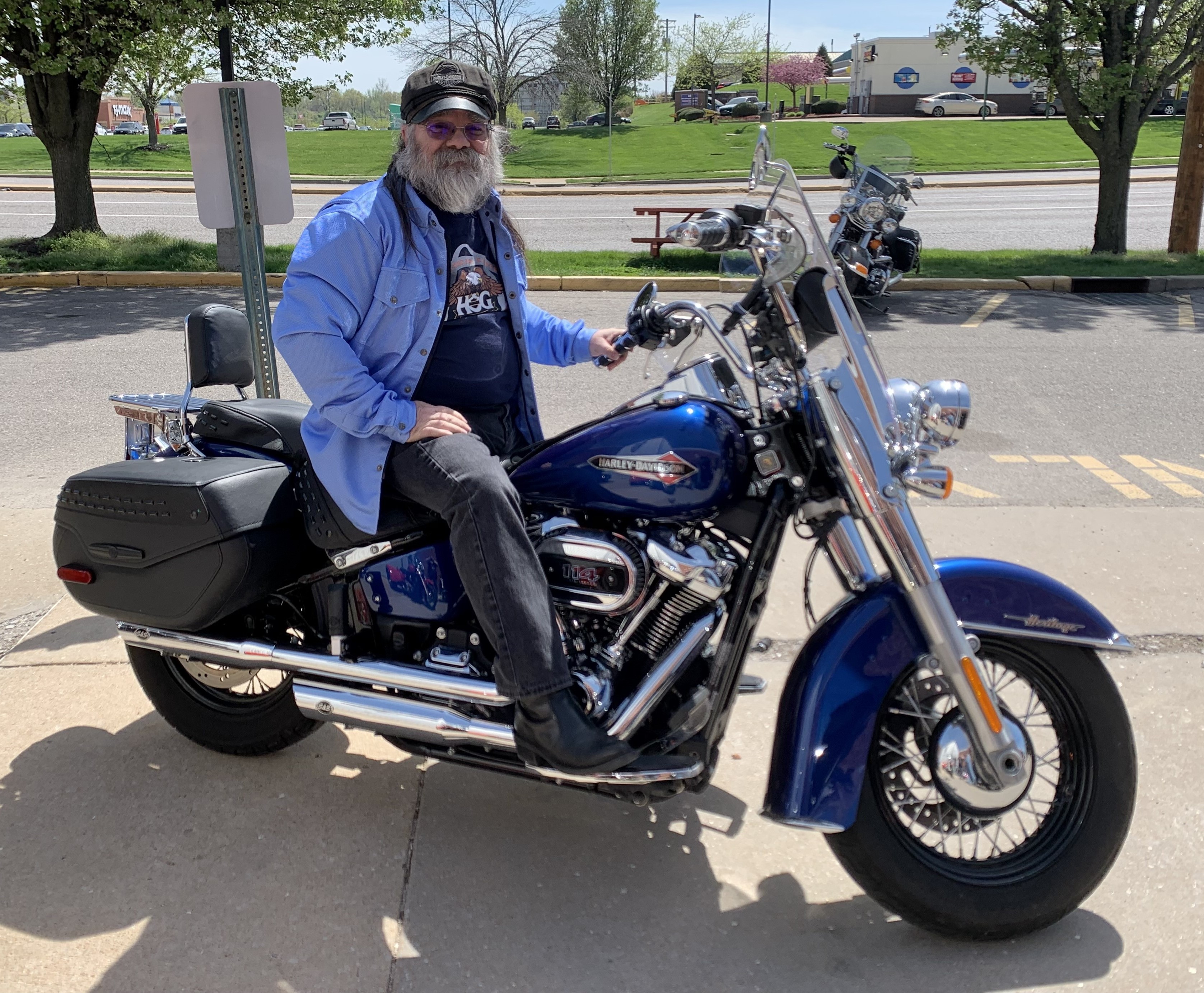 By mchance (726 McR Points)
on Aug 08, 2021
Written Directions
The route starts at the intersection of Delmar Bvld and Big Bend Bvld in University City, MO. Head south on Big Bend Blvd for 6.4 miles. Turn left to stay on Big Bend Blvd and continue for 1.4 miles, at which point Big Bend Bvld becomes Big Bend Road as it crosses Berry Rd. Continue straight for 9.9 miles. The road curves right (north) and becomes New Ballwin Road. Continue for 1.5 miles. The route ends at the intersection with Manchester Rd (MO-100/Old Route 66)
Scenery
The route goes travels from the near suburbs of St. Louis to the far suburbs, traveling through residential neighborhoods and business districts. Much of the route is wooded, and there are many historic buildings.
Drive Enjoyment
The road is county maintained (unusually for Missouri, this a major road that isn't a state highway), and is mostly rolled asphalt, in various stages of aging and patching depending on the specific section. The route goes through gently rolling hills with gentle curves. Being a suburban road, there are frequent stoplights (and a few stop signs). The road is best enjoyed during the cooler months of spring and fall, as the slow speed (never more than 40 MPH and as slow as 25 MPH) and frequent stoplights make riding in the summer heat much less pleasant.
Tourism Opportunities
The route starts just past the western end of the Delmar Loop in University City, which has many restaurants and shops. The route passes by the Washington University's Francis Field, site of the 1904 Olympics; the western end of historic downtown Maplewood as it crosses Manchester Road (the original 1926 alignment of Route 66); through the heart of historic Webster Groves and Webster University; the former Webster Groves Frisco Railroad passenger depot (now home to the Big Bend Railroad Club); Doc's Harley Davidson (the oldest H-D dealership in Missouri, established in 1955); St. Louis Community College's Meramec campus; as well as many restaurants and shops.
Motorcycle Road Additional info
This is essentially a "bucket list" ride for the St. Louis area, to say that you've ridden the entire length of Big Bend. It makes a good complement to the various Route 66 alignments through St. Louis, which it crosses or intersects three times (twice for Manchester Road and once for Lindbergh/Kirkwood Blvd).