Motorcycle Route Author
By Guest (0 McR Points)
on Nov 30, 2007
Written Directions
Start at Houghton, MI (a destination to itself!) and head out on Route 203 (north) along Portage Lake through FJ McLain State Park. Continue on Route 203 (north) to Calumet, MI then take US 41 (north) to Phoenix, MI. Now take MI 26 (west) out of Phoenix along the Superior coastline through Eagle Harbor, then look for Brockway Mountain Drive on your right. Take the Brockway (with care) north up along the ridge towards Copper Harbor. This section of the road travels some 500 feet above the shoreline. Stop to take in the spectacular views! Proceed down into Copper Harbor for a bite to eat. Take US 41 back down south through the middle of the peninsula, or if you want a real adventure - take Mandan Road around the tip of the peninsula, and down to Bete Gris, to Gay and back along the backroads of the Southern Shoreline (back to Houghton).
Scenery
Riding the Ridge of the Keweenaw Peninsula to view vast overlooks of Lake Superior, as well as hugging the shoreline to see miles of beach and forest! There are sections of the road that travel some 500 feet above the Lake Superior shoreline and great places for you to stop and take in the spectacular views! You literally drive yourself to the end of the world.

Brockway Mountain Drive
Drive Enjoyment
US Highway 41, and State Highway 26, so the roads are well maintained. One exception is Brockway Mountain Drive - poor road quality, but the view is worth the struggle! Along this route you'll find miles of back roads to explore! Houghton MI Bridge
Tourism Opportunities
End of the world here, but accustomed to the needs of tourists! Accommodations are available in-season, but fill up your tank in Houghton. Small restaurants scattered along the way, with a grand Lodge just outside of Copper Harbor!

Copper Harbor

Photo contributed by visitor in Nov 09: "Beautiful ride during early Sept, great ride."
Motorcycle Road Additional info
- View the weather forecast for this area from Yahoo weather .
Top Images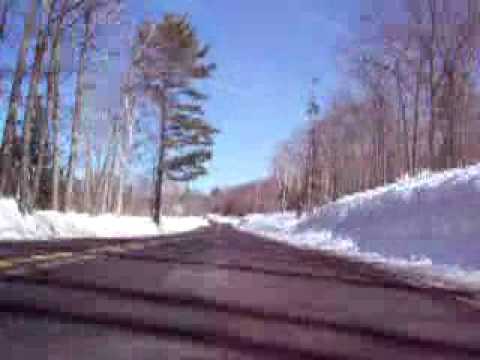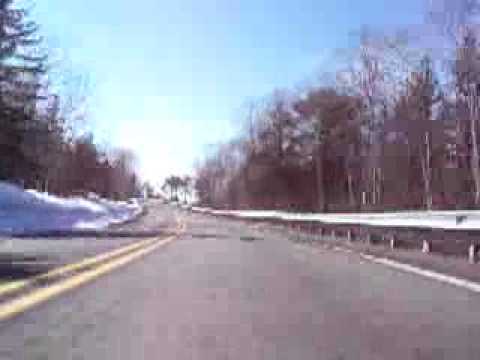 Share Your Comments ( 15 ) Guest
October 8, 2010
0 McR Points
Motorcycle Type :
Touring
This is the most beautiful ride, outside of Colorado, I have done. The only reason it is not a ten is because Copper Harbor it's self has no cell signal and one limited houred gas station. Other than that it was perfect. I would just recommend not to hurry it is way to beautiful to waste. We did it September 11th weekend 2010 great weather and the leaves where already changing.
Was this road review helpful?
2 riders
found this road review useful Guest
January 26, 2009
0 McR Points
Motorcycle Type :
Sport - Touring
This was my first group ride. It was fantastic ! It was just as the leaves were turning. Scenery was spectacular, views were awesome and the roads were nice. There's a portion of the ride that reminded me of being on a roller coaster. 5-20 ft rises and declines, lefts and rights, some took my breath away. The views from above the shoreline are breath taking. A MUST to take the camera. I am planning another ride w/friends this summer
Was this road review helpful?
2 riders
found this road review useful Guest
August 30, 2012
0 McR Points
I went to MTU, this stretch is one of the most for roads to ride or drive. The 'best' route is to go north up 41 (starts getting good 11 miles from copper harbor when the speed limit goes from 55 to 45). The best stretch though by far is 26 west out of copper harbor to eagle river. Speed limit is 55, which you CANNOT maintain, and there is even a spot that you'll get a tire of the ground if you do 65. It's a ton of fun, and typically very little traffic (except for tourist season).
Was this road review helpful?
1 riders
found this road review useful