Motorcycle Route Author
By Guest (0 McR Points)
on May 31, 2008
Written Directions
Head North out of Dover, NH on Route 108 to Rochester, NH. In Rochester Take Rt. 11 east into Maine going to Sanford. In Sanford take Route 11/109 north to Emery Mills then go right on Route 11 to West Newfield, Limerick, Limington, Steep Falls, N. Sebago, and Naples. Once in Naples follow Route 11 to Poland. In Poland take Route 26 south to Gray. In Gray take Route 4 & Route 202 south all the way down to Alfred. In Alfred follow Route 4 all the way to South Berwick, then west on Route 4 into Dover, NH.
Scenery
This is the quintessential New England ride. Passing thru a few small Maine towns and passing by one of Maine's largest lakes (Sebago). The trip starts in typical mill towns and moves into rolling farmland. Some of the trip is on open roads and the rest is forested. A lot of spots to pull off and take in the view - you'll want to take your time on this on and bring a camera!
Drive Enjoyment
Once in the Sebago watershed the road begins to get hilly with lots of twisting. The roads were paved this spring (2008) so the surface conditions are wonderful. One word of advice - this trip is best done on a weekdays to avoid traffic.
Tourism Opportunities
There are a lot of good eats along the way if you're looking for breakfast or a light lunch. Some of the small towns you go thru have great sandwich shops. If you looking for a good place to eat and stay, Naples, ME would offer almost anything you might like. This is also a place to rent jet skis or a boat for a day on the lake. There are a lot of places to stay if you're looking to make this a two day trip! No deals in fuel so fill up in NH or southern ME.
Motorcycle Road Additional info
- View the weather forecast for this area from Yahoo weather .
Top Images
Share Your Comments ( 3 ) pgervais
July 10, 2012
2 McR Points
Motorcycle Type :
Touring
I used to live and ride these roads on a daily basis, now that I have left I really appreciate the views. Be prepared to have your breath taken away when you lease expect it. Best time to take it is weekdays before Memorial day or Early fall before the leaves start to turn, tourists in cars will clog the roads once the leave start changing color.
Was this road review helpful?
2 riders
found this road review useful Larry in MA
October 6, 2013
16 McR Points
I took the Route 11 portion of this ride yesterday, from Route 26 to Route 16. Road surface conditions aren't great in some sections. Plenty of good miles though, and very few crowded sections or traffic lights.
Was this road review helpful?
1 riders
found this road review useful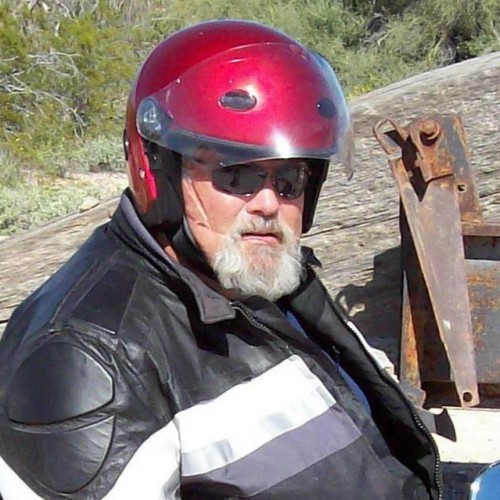 GJRonK
July 22, 2019
2268 McR Points
Motorcycle Type :
Touring
--
It's easy to be overwhelmed by everywhere in New England. Most places have the combination of heavy forest and little towns surrounded by farmland. You can find the same thing in all these states. The Dover ride is no different and is quite love
Was this road review helpful?
0 riders
found this road review useful