Motorcycle Route Author
By Guest (0 McR Points)
on Oct 31, 2006
Written Directions
Start your route in the town of Gilead, MN (which is just about 27 miles west of Bethel, MN). From Gilead head south on state route 113 as it follows the NH and ME state line for approx 28 miles and comes out in Fryeburg (the route's end point).
Scenery
Twisty road with lots of tree cover. You'll be passing through the stunning White Mountain National Forest area and the beautiful scenery along the NH and Maine state line.
Drive Enjoyment
Some rough areas but mostly good pavement and lots of twists and turns.
Tourism Opportunities
Not really any place to stop along the way but plenty of amenities on either end (in Gilead or Fryeburg).
Motorcycle Road Additional info
- View the weather forecast for this area from Yahoo weather .
Top Images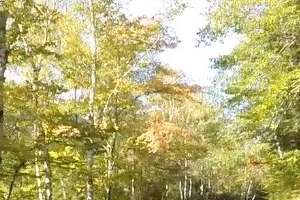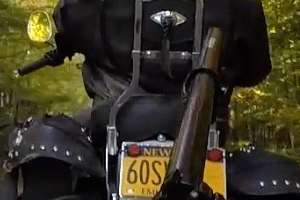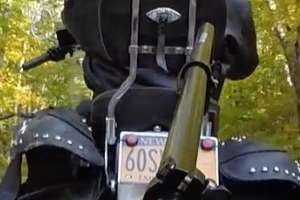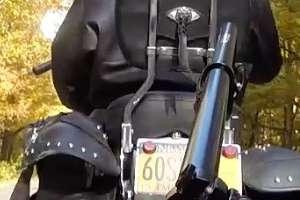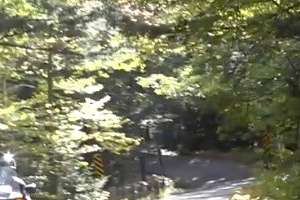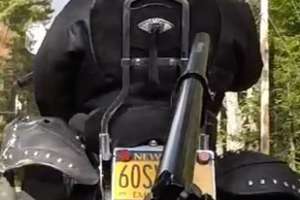 Share Your Comments ( 15 ) Guest
February 27, 2011
0 McR Points
I am so excited to have found this site. I am glad to share that the Stow Corner Store is now open! I opened the doors July 2010. The Bakery is in full swing as well as the ice cream. The menu offers a full service deli and special features daily. The House Italian is a 2 ft sub, mortadella, salami, capacola, provolone, lettuce, tomato, green peppers, red onions, black olives, pickles, and hots if desired topped with oil and vinegar house dressing. This sub can be made smaller :) Please check out homemade soups, always fresh served with hot crusty bread or crackers. I am looking forward to my second summer. Please consider taking the ride up route 113 out of Fryeburg, Maine to Stow while heading to Evans Notch. I hope everyone has a safe 2011. Best Regards, Maureen
Was this road review helpful?
6 riders
found this road review useful NeilH
October 17, 2016
0 McR Points
Motorcycle Type :
Touring
A real highlight of this road was the discover of Stow Corner Cafe - what a delight. Great coffee and crumb cake and a warm welcome from the local people drinking in there. We'd ride the road again just to visit the cafe again. We were a bit disappointed with this road itself though - in places the pavement was so rough that the riding was not at all pleasant. There were some good patches too though.
Was this road review helpful?
2 riders
found this road review useful Guest
March 3, 2011
0 McR Points
Please note the locals call this Evans Notch Road and was closed to traffic due to flooding washing out bridges rwo years ago.There are campgrounds on either end and a historical house to visit on the Fryeburg end. ( Note the author of the ride improperly abbreviated Maine MN it's ME Keep the rubber side down !
Was this road review helpful?
2 riders
found this road review useful