Motorcycle Route Author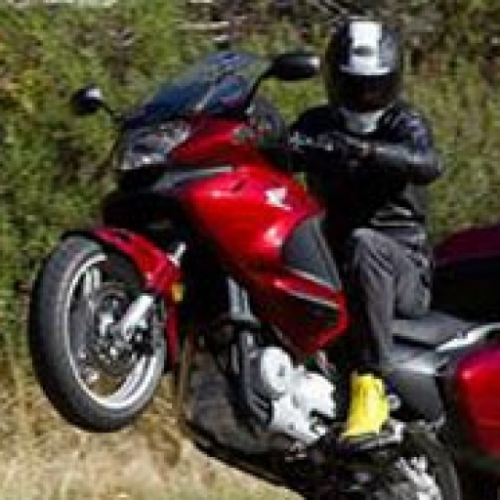 By DocRod66 (55 McR Points)
on Apr 22, 2012
Written Directions
A bit tricky the first time - might want to print the map/directions because the GPS doesn't show some of the roads as you go. From North To South: From the Shell station at the intersection of LA Hwy 392 and Hwy 111 (392 is the Main LA Rd to S. Toledo Bend State Park and Toledo Bend Dam/Spillway ) head South on Hwy 111 for about 26 mi till you come to Hwy 190. Stay on Hwy 190 East for 6.5 mi and turn on Hwy 389 South at Merryville LA. Stay on 389 for 18 mi till you come to the stop sign. There you need to do a little zigzag, first to the right and then to the left, onto Old River Road (Parish Rd 60). (ORR) Old River Road, ZigZags South on and off other roads, but there are street signs that designate the Old River Rd. Stay on ORR for the next 16 mi till you come to the Ashworth Cut-Off Rd and take a right. Ashworth Cut-off will cross Hwy 12 on to Green Moore Rd and hooks down and around for 6.5 mi to Jim Johnson Cut-Off Rd.(if you miss it you can still turn right on Hwy 109 and pick back up on the Van Meter Rd where it itersects 109.) Take a right on Jim J. until you come to Van Meter Rd and take a right. Along this 5 mi stretch the Rd changes to Wright Rd and brings you down to beautiful Nibletts Bluff Park where they put on a Spring Festival every April and you can plan your next move. From there about 5 mi to the East and to the South will bring you to I-10 between Vinton LA and Orange TX.
Scenery
The North point is just a short distance from the South end of Toledo Bend Reservoir and takes you down the South West side of Louisiana parallel to the Sabine River to Nibletts Bluff Park which is about 5 mi from I-10. From the North the roads are hilly and consist of mostly country folk homes and Hunting Leases and the Clear Creek Wildlife Management Area. As you go further south, the route gets flat but a little curvier. The Hunting lease land thins out and you begin to see a little more pasture land and livestock.
Drive Enjoyment
Roads are average or above considering they are Louisiana Back roads. Soft shoulders all the way down to the 389 stop. There at the ZigZag, the first part of Old River Rd may make you wonder, but it's not bad at all and it improves within about a mile. The old saying "Keeper Tween The Ditches" comes into play here because the shoulder of the road disappears on the Old River Road but is a very pleasant ride as you jump from one blacktop to another all the way down to Nibletts Bluff.
Tourism Opportunities
North end there's a Shell Station or from the South there's I-10 where you can fill up and get some snacks for the ride. There's little Mom and Pops Gas Stations and Cafe's here and there like to the North near Evans LA there's a little Trails End Cafe'. Mid way at Merryville LA or to the South at Starks LA you can find a place to fill up or eat a bite.
Motorcycle Road Additional info
If youre like me, you seek out alternative ways to get to where I want to go. This is one of those rides you can use to maybe connect to some of the other routes in La and TX.