Motorcycle Route Author

Written Directions
Beginning in Union, KY, head south on US-42 toward Old Union Rd. Turn left on Frogtown Rd. Turn right at Dixie Hwy/US-25S; continue to follow US-25S. Turn right at KY-14W. Turn right onto US 42/127 and then left on to Beaver Rd/KY-338N. Continue onto Lower River Rd. You will come to Rabbit Hash General Store. Head east on Lower River Rd toward Rabbit Hash Hill Rd. Turn right at Rabbit Hash Hill Rd. Continue onto E Bend Rd/KY-338N. Turn right at KY-536E/Rabbit Hash Rd. Continue to follow KY-536E and end in Union, KY.
Scenery
This route takes you from Union, KY through Walton, KY, down by the river to Rabbit Hash, KY (directly across the river from Rising Sun, IN), up to Florence, KY. It makes for a great, relaxing ride, with ammeneties at both ends, and a little of nothing in between. It's a nice ride to get away from everything, and the stop at Rabbit Hash General Store is very relaxing. You can get a drink and sit with other bikers (there are always a few there) by the river. The mayor of Rabbit Hash (a dog named Lucy) is always hanging around and loves to play. There is quite a bit of scenery along this route, including farmland and general landscape. Most of it is surrounded by trees on both sides, so it feels like a very intimate ride, but parts of it are more open.
Drive Enjoyment
We didn't encounter any problems along the route. The road was very safe, and we didn't encounter any patches of gravel. It was a very well-maintained road, so no major potholes.
Tourism Opportunities
At the beginning of the trip and at the end of the trip, there are places to get food and gas, but along the route, it is mostly housing and back roads, so very little available. The point of the trip is the stop at Rabbit Hash General Store, though, where you can find lots of drinks, snacks, antiques, and any other items you might need.
Share Your Comments ( 5 ) bluefields
March 31, 2015
2 McR Points
Absolutly love this ride. From where I'm living it's a great little jaunt for a relaxing Sunday ride. There are plenty of twists and bends and hills and dales. The roads are smooth and clean, for the most part. I ride a hardtail and have no complaints. The general store is still as quant and cool as it was a decade ago, when I first started going, and I'm positive you'll enjoy it as well. On a nice day there's always a large turnout off riders so grab a sarsaparilla and pulled pork sandwich and enjoy the conversation and scenery. And don't forget to say hello to the major
Was this road review helpful?
3 riders
found this road review useful nowhere1111
October 28, 2012
0 McR Points
Motorcycle Type :
Cruiser
Rabbit Hash IS the destination NOT the roads around there. Particularly IF they are having an event which is quite often. I found it HARD to find. They do have an apartment to rent I stayed in if you drink a brew or 2 too many. It was quaint but clean. The day I was there they had a band, food vendors etc. FUN!!
Was this road review helpful?
1 riders
found this road review useful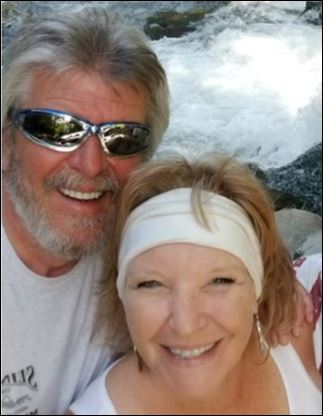 ThomSS
October 30, 2019
2249 McR Points
Have rode this a couple times. Rabbit Hash General Store is a cool place, but area can really get congested. We'll ride down to Sunset Grill west of Warsaw on KY-42 just to eat, we incorporate Rabbit Hash on our ride there.
Was this road review helpful?
1 riders
found this road review useful