Motorcycle Route Author
Written Directions
Start in downtown Wilmington, IL on Water St. Water street goes south & turns into Route 102. Take 102 into Kankakee which meets Routes 45/52. continue south to Court St (Route 17). Turn right across the Kankakee River bridge. Turn right at the stop light onto N.Wall St. This is also Route 113. Take 113 back north up to Wilmington (Route 53). Turn right and cross the Kankakee River again. You've just completed the loop. You can go up/down either side of the Kankakee River it's a sweet ride either way.
Scenery
Both Route 102 & 113 are rolling curving roads with dense tree lines on either side. Along Route 102 is the Kankakee State Park with plenty of camping & picnic areas to stop at.
Drive Enjoyment
Both Routes 102 & 113 have been recently paved. No potholes. But due to the State Park & dense tree lines, Watch for Deer on early morning & evening "dusk" rides!
Tourism Opportunities
Their are several decent road side pubs to stop at. In Wilmington there is a famous "Rt.66" greasy spoon called "the Launching Pad" complete with a Giant Green Man holding a rocket. Also, in town is the Rustic Inn biker bar. Farther south on Rt.102 (past the State Parks) is the Parkway Inn (not the best but OK). Back up North on Rt.113 in the little village of Custer is the "Custer's Keg" another little biker bar that a fun stop.
Motorcycle Road Additional info
This is a fun loop to ride if you're near the area. It's a sweet ride on a cool day because you pick up the moisture from the river. In the fall it's a little cooler so wear your leathers
Share Your Comments ( 8 ) Guest
April 30, 2012
0 McR Points
Motorcycle Type :
Cruiser
Don't waste your time. You don't really ride next to the river. I think I saw it once, other than when I crossed the bridge. The scenery is nothing out of the ordinary. It is not curvy, or hilly.
Was this road review helpful?
2 riders
found this road review useful MichelleG
August 19, 2012
2 McR Points
Motorcycle Type :
Cruiser
Nice, scenic, tree-lined route through Wilmington, Bourbonnais, and Kankakee. This will be a wonderful view to see the fall colors.

There aren't too many road stops along the way, but we did stop at Brickstone Brewery just off of 102 on William Latham Drive. It's a nice place that has great food and good beers!
Was this road review helpful?
1 riders
found this road review useful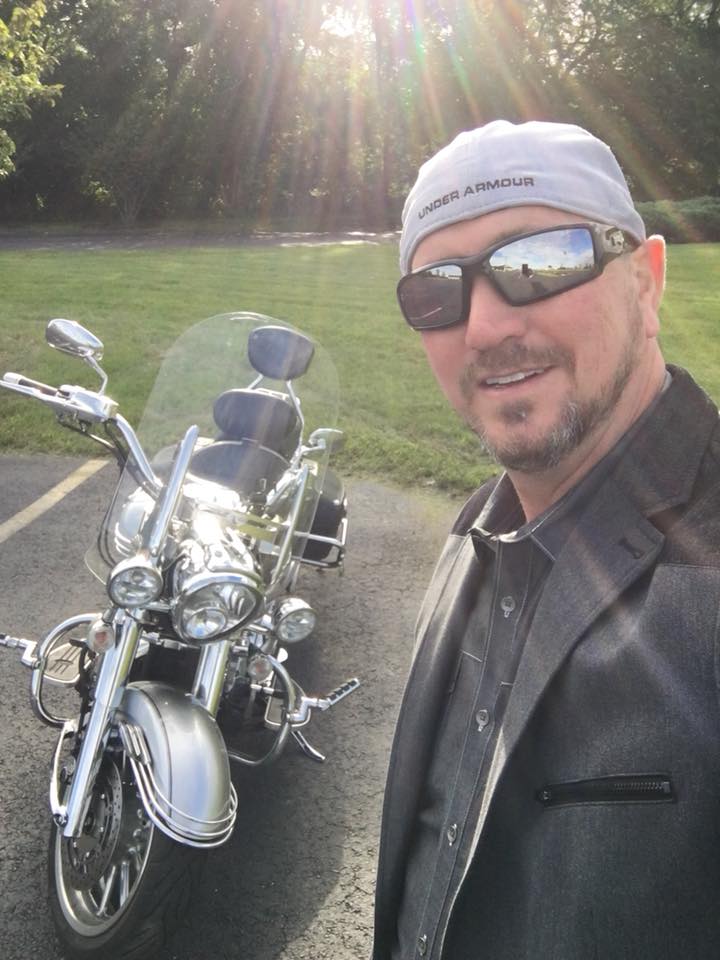 Andrew ONeal
January 15, 2020
30 McR Points
Motorcycle Type :
Cruiser
Ok, some of the reviews for this route are bonkers. This is a very enjoyable ride along the Kankakee River. These roads are NOT straight. No, there aren't any switchbacks or hairpin corners but it's a nice ride with frequent variation and some sweeping turns as you follow the river. And since you're close to the river, you do have to watch for deer and other critters as well as road kill. Personally, I think Hwy 113 is better than Hwy 102 for turns & scenery but they're both good. NE Illinois does not have many great tree-lined roads with lots of turns that follow a river. This is one of the few. Most of Illinois is flat, straight roads through farmland. This is a very enjoyable ride and I highly recommend it. Monical's is a nice pizza place right off Hwy 113 as you come into Kankakee (they also have another location just a little ways off Hwy 102 in Bourbannais). Brickstone Brewery is also just a little ways of 102 in Bourbannais and it's a nice sit-down place to eat if you're wanting to stop somewhere a little nicer for a break. If you just want a snack, get some Potato Ole's at one of the Taco John's in the Bourbannais / Kankakee area. For Chicago Bear football enthusiasts, they always hold their training camp each year at Oliver Nazarene University in Bourbannais.
Was this road review helpful?
0 riders
found this road review useful