Motorcycle Route Author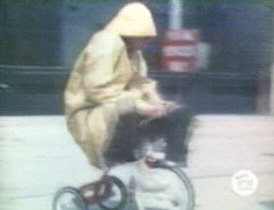 Written Directions
Hecker Pass (Highway 152) runs between Gilroy and Watsonville. This is the bypass road and not the main road between these towns. Short, but full of nice turns and plenty of scenery. https://youtu.be/PJdOlTM-e4o
Scenery
This location is South of San Francisco and there is beautiful scenery.
Drive Enjoyment
Several twisties on this road. The ride is short, but fun.
Tourism Opportunities
You will pass by the Mt. Madonna Inn which is closed, but is a popular ghost hunters site. Multiple Tourism sites before and after this ride
Motorcycle Road Additional info
https://www.weirdca.com/location.php?location=582 Hecker Pass As if a ghost girl riding a spectral horse wasn't bad enough, Hecker Pass or Highway 152, the road which the entrance to Mount Madonna County Park resides upon is also haunted! A woman in a red dress has been known to hitch hike along the road, even occasionally flagging down cab drivers. One cab driver picked up the young woman near Mount Madonna and gave her a ride to the bottom of Hecker Pass, dropping her off at a house. She bolted from the cab not paying her fare. The next day he stopped by the house again and was greeted by an old woman. He related his story to her, and she produced a picture containing the woman in red. When the cab driver confirmed that it was her, the older woman told him that it was her daughter and that she had died in a car crash many years before.