Motorcycle Route Author

Written Directions
Round trip from San Diego area was a total of 115 miles in 2 hours.

I left La Mesa, east of San Diego, at 11 AM on a Saturday morning. After about 33 miles of easy highway on I-8 east, I exited on Sunrise Highway, S-1. After 30 miles of truly beautiful riding, I found the 79 east and I entered Julian. Famous for its pies, apple cider and fresh bread, and tourists, Julian was packed with bikes of all flavors.

I passed through Julian and continued to Ramona via the 78 east-south. After about 30 miles of uneventful riding, nice countryside, not too crowded, I rolled through Ramona. Stop and go traffic, lights, etc.

I passed by Lakeside and Santee, and hit the 110 mile mark when I reached the I-8 again. Another 5 miles on the I-8 west and I was at my exit in La Mesa.

This ride is picturesque and easy going ride with clear signage and several options for entering and leaving the route (if you're coming from Orange, Los Angeles or Imperial Counties).
Scenery
Not a really long ride, but a nice loop in the San Diego area. The Sunrise Highway Loop sees over 5,000 feet in elevation changes as it takes the rider from I-8 through the Cleveland National Forest, the Anza-Borrego desert, Julian, Wynola, Ramona, Lakeside and Santee before returning to the I-8.

In the San Diego area and have 2 hours or more to burn? This is a fantastic ride; picturesque and easy going.
Drive Enjoyment
This ride is picturesque and easy going. No fast, heavy traffic and until I reached Julian, I only passed one RV and one car passed me. These are 2-lanes roads that get snow and rain. they're maintained. Also, there was a small amount of debris in and on the side of the roads to watch for--no real biggie (tree branches, small rocks and wildlife). There are many opportunities to open up the throttle, if that's your thing. Also, a pleasant ride for those wanting to take in the sights. There are many parts of this loop that require downshifting to 3rd and 4th gear to negotiate the twists and turns--not a bad thing! I saw many other motorcycle enthusiasts enjoying the day, as well, and everyone waved and smiled as they zipped past. Locating the 67 south, I opened it up a little and headed back toward the I-8. Though a well-made road, the 67 must have its share of accidents as there were more warning signs than vehicles. Stay Alive on 67!
Tourism Opportunities
There are little restaurants and cafes available in Mt. Laguna and Julian. Gas available in Julian and Mt. Laguna (as well as Ramona and Lakeside), but I would fill up before driving through this beautiful area. You'll enjoy any little restaurant in Julian, such as the Julian Pie Company, Dudley's or Mom's.
Share Your Comments ( 2 )

fsm
March 21, 2013
2 McR Points
Motorcycle Type :
Touring
I've riddin this rout many times, its totally a must for any rider, depending on the season you can get a heat or you can get snow, less then half an hour can make a huge difference in weather, you got to try it! thumbs up!
Was this road review helpful?
4 riders
found this road review useful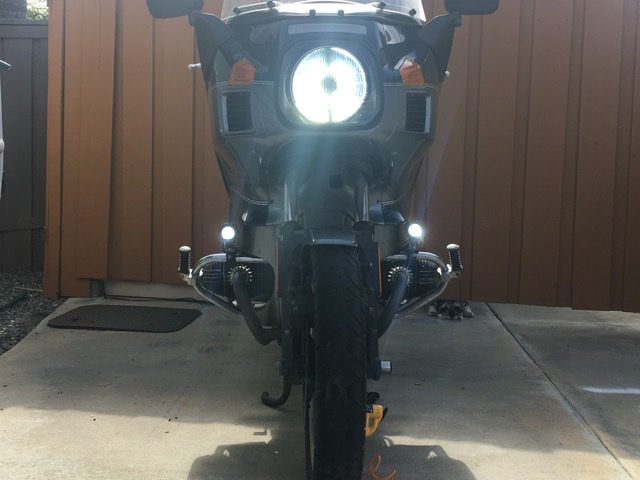 RtPilot
April 16, 2020
60 McR Points
Motorcycle Type :
Touring
Great SoCal mountain ride. Lots of great curves, views and side route options back to town.
Was this road review helpful?
0 riders
found this road review useful