Motorcycle Route Author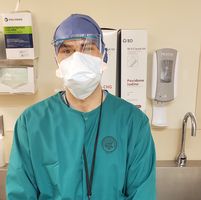 Written Directions
Route starts in petaluma. Find yourself to D street in Petaluma and head southwest on it. It will eventually change names to Petaluma-Point Reyes Road.
Scenery
Beautiful open hills/ Small mountains. With vast grazing lands for farm animals. During the wet season it is green. At the end you will reach a coastal town.
Drive Enjoyment
Long sweeping curves, A few section of tighter turns. Ascension and Descension. Mostly open and you can see for miles ahead most of the time.
Tourism Opportunities
Some small owned restaurants along the way and you end up in a coastal town with plenty of locally owned spots.