Motorcycle Route Author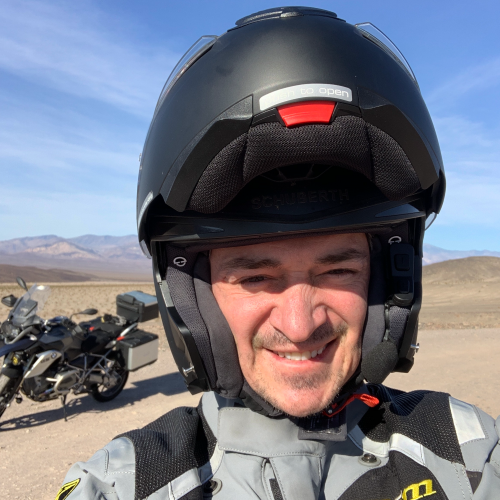 By mrroboto (67 McR Points)
on Feb 24, 2020
Rider Reviews

This route connects to Highway 25 at the north…
Written Directions
Starts East of San Lucas at the 198, 25, Peach Tree Rd intersection. Just head south. Later the road will change names to Indian Valley Road and then to River Road as you arrive in Paso Robles, CA.
Scenery
This route picks up at the southern most part of Route 25 and travels South in the California Central Valley through farmlands, rolling hills and lots of wild animals. The road is often narrow with just a single lane in many areas but the lack of lush vegetation makes sight lines easy to see oncoming traffic, of which you will barely see.
Drive Enjoyment
This road has many quick ups and downs, a few corners that might sneak up on you but overall it's a relaxed road with gentle corner after gentle corner. The condition of the road is quite varied ranging from perfectly smooth pavement to potholes, and poorly filled potholes galore. The good visibility makes it easy to navigate all road surface types in this case.
Tourism Opportunities
There's not really tourism here, but Pinnacles National Park is 25 miles to the North. Peach Tree Road is simply a fun way to travel North or South in the Central California Valley for those who wish to avoid I5 or 101.
Motorcycle Road Additional info
Starting on Rte 25 in Gilroy makes this a great way to get South through the Valley makes this a fun way to cover 135 miles of North/South California.