Washington Motorcycle Place Information
#9530
Restaurant
Yes
https://www.facebook.com/rawhidebarngrill
Place Details
The Rawhide Bar N Grill was established in Jan. 2011, by Dan & Mary-Jo Sanderlin. It is their endeavor to provide a superior meal, unique atmosphere and biker friendly environment!!! The Rawhide sports a menu ranging from deep-fried snack foods to five star dinners. There are no age restrictions so the Rawhide is one of the few that also has a family friendly dining out experience... So welcome minors :D Some of the amenities: Free Pool Free Juke Box Free Darts Horse-Shoes Outside dining Free Arcade Big Screen TV 24 pull-tab tanks and much, much, more! Call for more info or to scheduled an event or party:509-399-2222!
Starbuck, WA, United States
For more information about this Rawhide Bar N Grill Motorcycle Place:
ronicamccoy@yahoo.com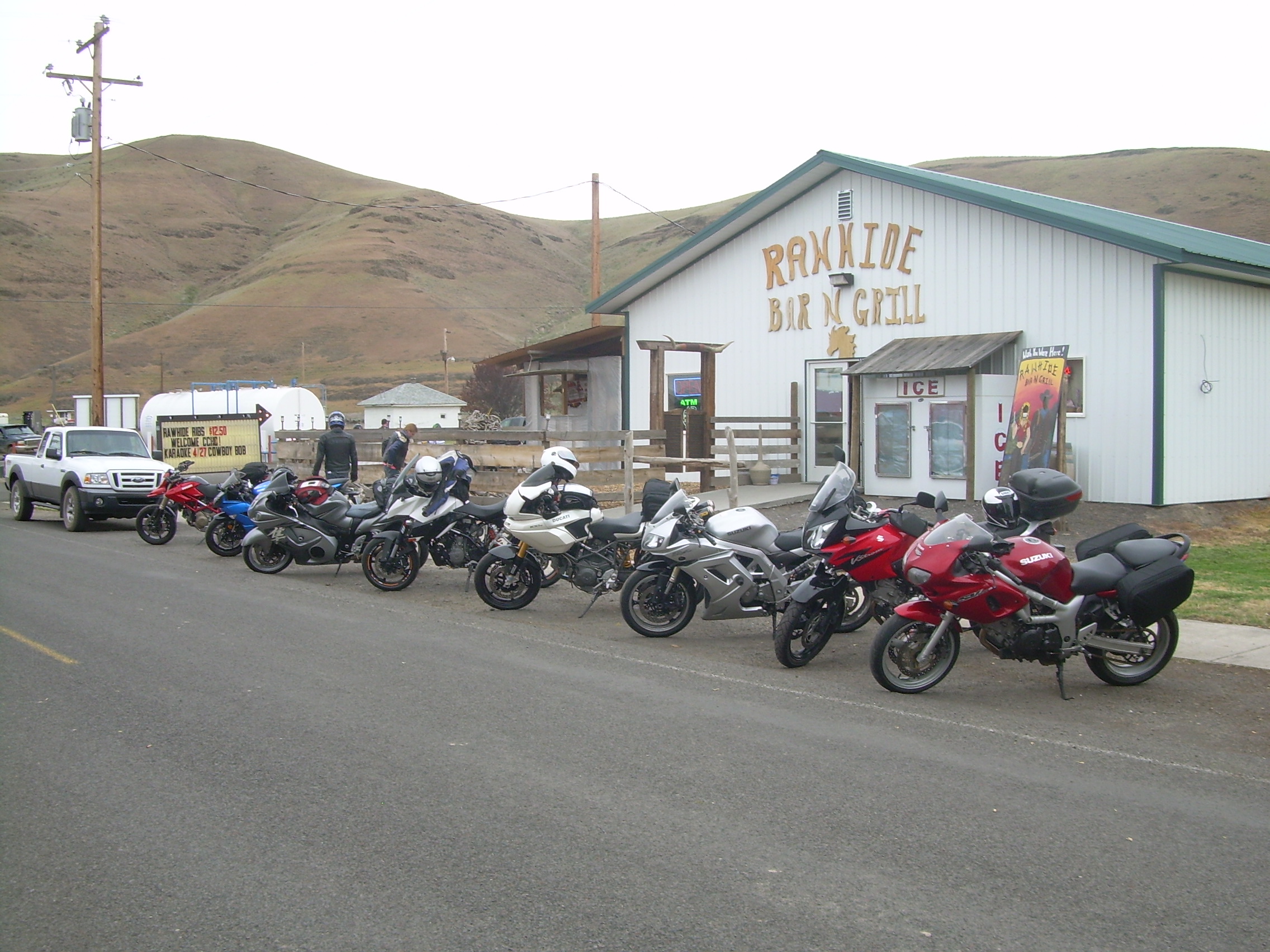 Photo & Video Gallery (0)
No Photos Or Videos Added Yet.