Oregon Motorcycle Place Information
#9563
Pub Or Tavern Or Bar
Yes
https://www.seditionbrewing.com
Place Details
Tucked inside an historic 1901 ice house downtown The Dalles, OR.  Sedition Brewing is a 7-Barrel brewery & pub focusing on craft beer with a purpose.  Offering a beer-friendly lunch and dinner menu with unique flair and an ever-changing tap list sure to keep you coming back. Open daily 11:30 AM.
208 Laughlin Street, The Dalles, OR, United States
For more information about this Sedition Brewing Company Motorcycle Place:
kelley.seditionbrewing@gmail.com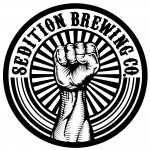 Photo & Video Gallery (0)
No Photos Or Videos Added Yet.